📍 Online, Online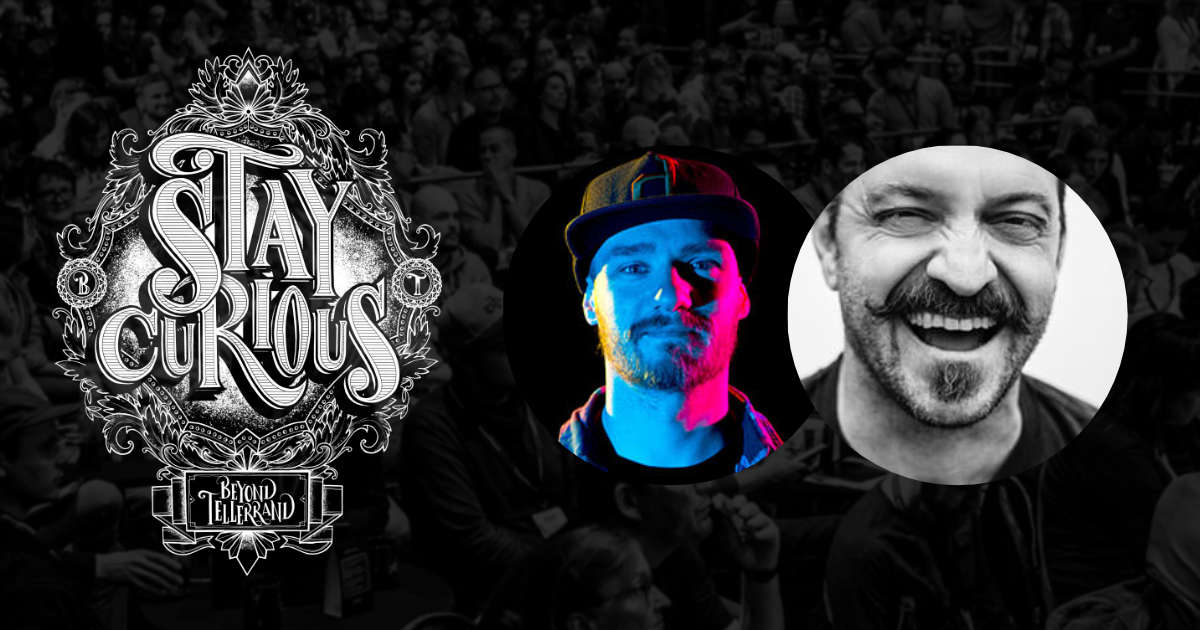 Stay Curious is the new online Café by beyond tellerrand. 2 guests, 2 hours, presentations and conversations.
Stay Curious is the regular online event by beyond tellerrand. Marc Thiele welcomes two guests for short presentations followed by Q&A and conversations in a cozy and friendly atmopshere. Grab your seat now.
🙋‍♀️ 🙋‍♂️ Speakers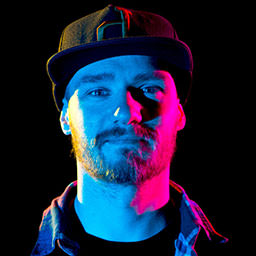 Gavin Strange
of Aardman Animations
Learn more about Gavin Strange

By Day, Gavin is a Director and Designer for the UK's beloved creative studio Aardman Animations. By night he goes under the alias of JamFactory, indulging in all manner of passion projects, from filmmaking to illustration, toy design to photography and even making music under the moniker of 'Project Toy'. In 2016, after speaking at the prestigious Do Lectures, he wrote the book 'Do Fly', a motivational mantra published by The Do Book Co & Chronicle Books. He co-founded the contemporary design store 'STRANGE' with his wife Jane and even appears in CBBC's art-themed TV show 'Art Ninja'. Gavin is a keynote speaker and has been fortunate enough to speak around the world, from Mexico to Manchester, the Middle East to Munich.

Talk: Making the work is the easy part …
Making the work is the easy part, finding the time, however, is the difficult bit. In his talks and his book, Gavin shares his stories and methods behind getting the most out of those 24 pesky hours, conveyed via the medium of bright colours and animated GIFs. He prides himself on being a 'realistic idealist' or 'idealistic realist' – striking the balance between uncurbed enthusiasm and pragmatic process. Floaty sentiments aside, his talks are about finding the energy and making the time to create things that matter. That's something Gav believes applies to everyone - from a GSCE to CEO!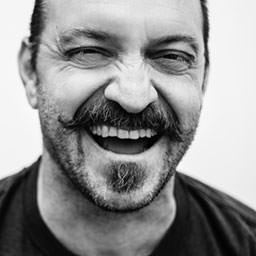 James Victore
Learn more about James Victore

James Victore is an artist, author, and activist who teaches people how to illuminate their individual gifts in order to achieve personal greatness. Described as part Darth Vader, part Yoda, James Victore is the designer and creative thought leader whom people look to to find clarity and purpose in their life and work. James is widely known for his timely wisdom and impassioned views about design and its place in the world. At the helm of his independently run design studio, James continually strives to make work that is sexy, strong and memorable; work that tows the line between the sacred and the profane. James' work has been exhibited (twice!) at the Museum of Modern Art in New York and is represented in the permanent collections of museums worldwide including the Louvre in Paris, the Stedelijk in Amsterdam and the Library of Congress. He has an Emmy, a gold and silver medal from the Art Directors Club, and a Grand Prix from the Brno Biennale amongst others. His clients include Adobe, MailChimp, Starbucks, Bobbi Brown Cosmetics, Aveda, Time and Esquire Magazines, Moet & Chandon, Yohji Yamamoto and The City of New York. His new book, "Feck Perfuction: Dangerous Ideas on the Business of Life" (Chronicle) will change your life.

Talk: The things that made you weird as a kid
How to reach your full creative potential.