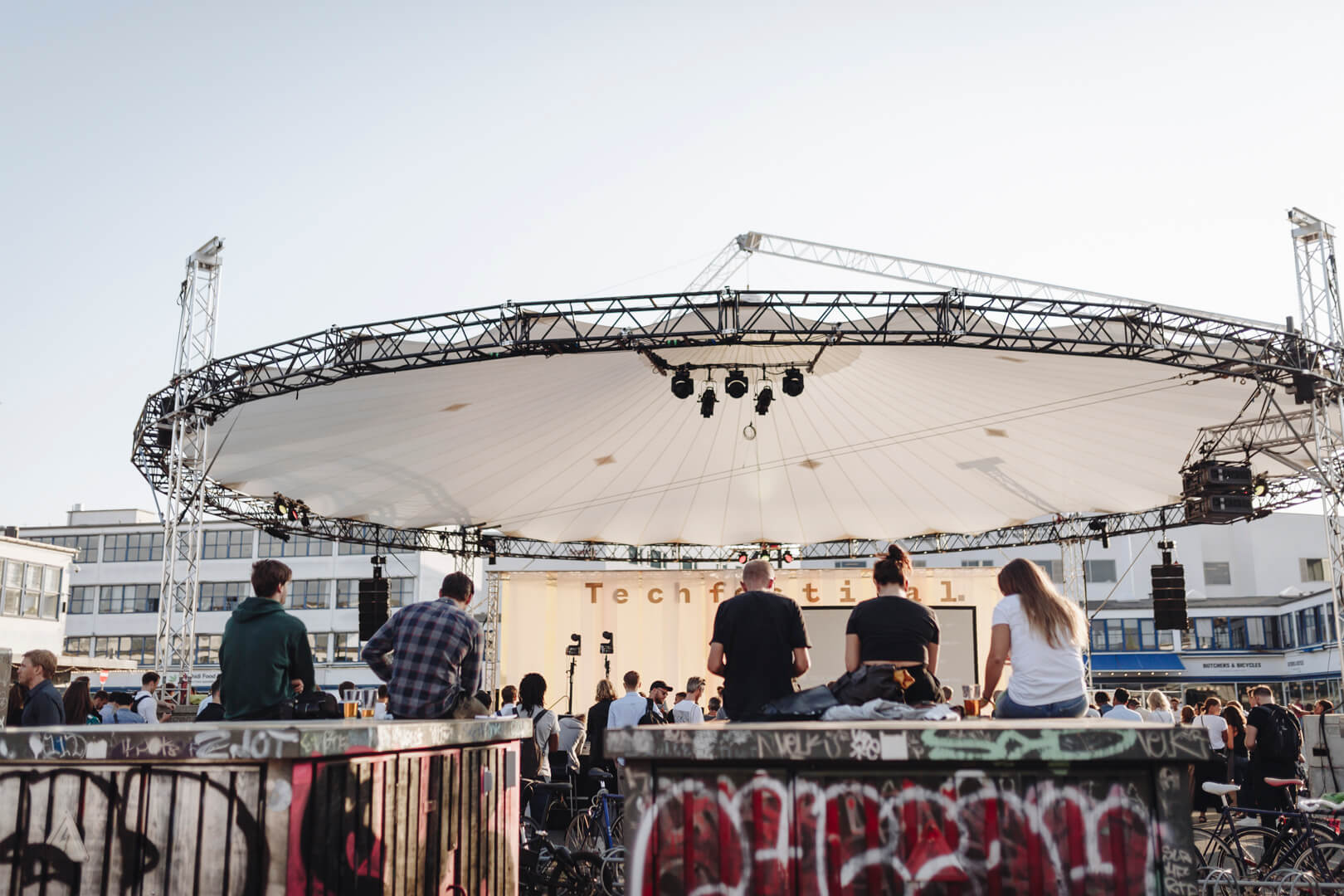 Join thinkers, doers, startups and movement to find answers to the key conversations in tech. Techfestival is back, September 5-7 in Copenhagen to drive a new wave in technology. Leave your roll-ups at home. Get together with 20,000+ thinkers, doers, startups, organisations and movements in exploring the key questions of our time on humans & technology. Join in on 200+ events, deep-dives, conversations, talks and workshops, from early morning to late evening in the middle of the city. Be part of the conversation.
Venue
Kødbyen
Flæsketorvet
DKK-1711, Copenhagen
Denmark
View on Map
Plan your trip to Techfestival in Copenhagen
Workshops
Corporate x Startup, 
with 
Building a European model for innovation.
Silicon Valley startups are moving from directly disrupting traditional markets, to super-powering larger corporations to disrupt their own markets. Join to explore this trend, which allows corporations to reinvent themselves with the power of startups and new technologies. We will look at a new path for European corporations. The past 20 years or so, larger companies have tried to mimic Silicon Valley's venture and accelerator models, but the return on investment often fails to provide. We are going to explore what makes European companies different, and why European startups are more likely to be acquired by US corporations than their European counterparts.
Food Chains, 
with 
How can we put humans back at the centre of our food chains?
Tech is radically overhauling how we grow, transport, sell and consume food. Even what we conceive of as food. The consequences fall upon ecologies reliant on humans being at the centre of food production to drive the economy, and on our relationship with the wildlife and our planet. Severe consequences, which may not be of concern to those developing the tech. In this highly interactive workshops and discussion, we will examine how to place people at the heart of food tech developments, and how to accommodate human labour and intelligence and the complexity of multispecies ecologies.