📍 Copenhagen, Denmark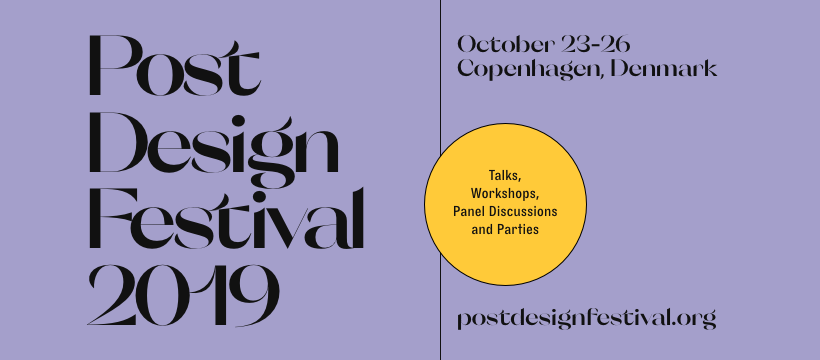 Post is an openly critical and collaborative design festival that challenges the place of graphic design, digital design and illustration practice in society during a series of talks and workshops in October 2019.
POST creates a communal space to discuss the place of design and illustration in society. With talks and workshops from practitioners and educators with unique approaches to their craft, existing preconceptions about what a creative problem-solver can achieve are confronted. Can graphic artists and designers provide solutions to the world's biggest problems? Addressing issues such as the ethics of design, the politics of image making and the unknowns of the creative future, POST offers a unique opportunity to explore, question and re-imagine the purpose of the graphic arts. In our increasingly image-based society designers and illustrators are growing more responsible for shaping the rhetoric of the visual future. But are we reflecting on whether this is the best possible future, and for whom?
🏢 Venue
ENIGMA Museum for Communication
Øster Allé 1
2100, Copenhagen
Denmark
View on Maps 🗺
🏋️‍♀️ Workshops
TBA
,
with

Hackers & Designers
23 Oct 2019
-
24 Oct 2019
Coming soon
23 Oct 2019
-
24 Oct 2019
Coming soon