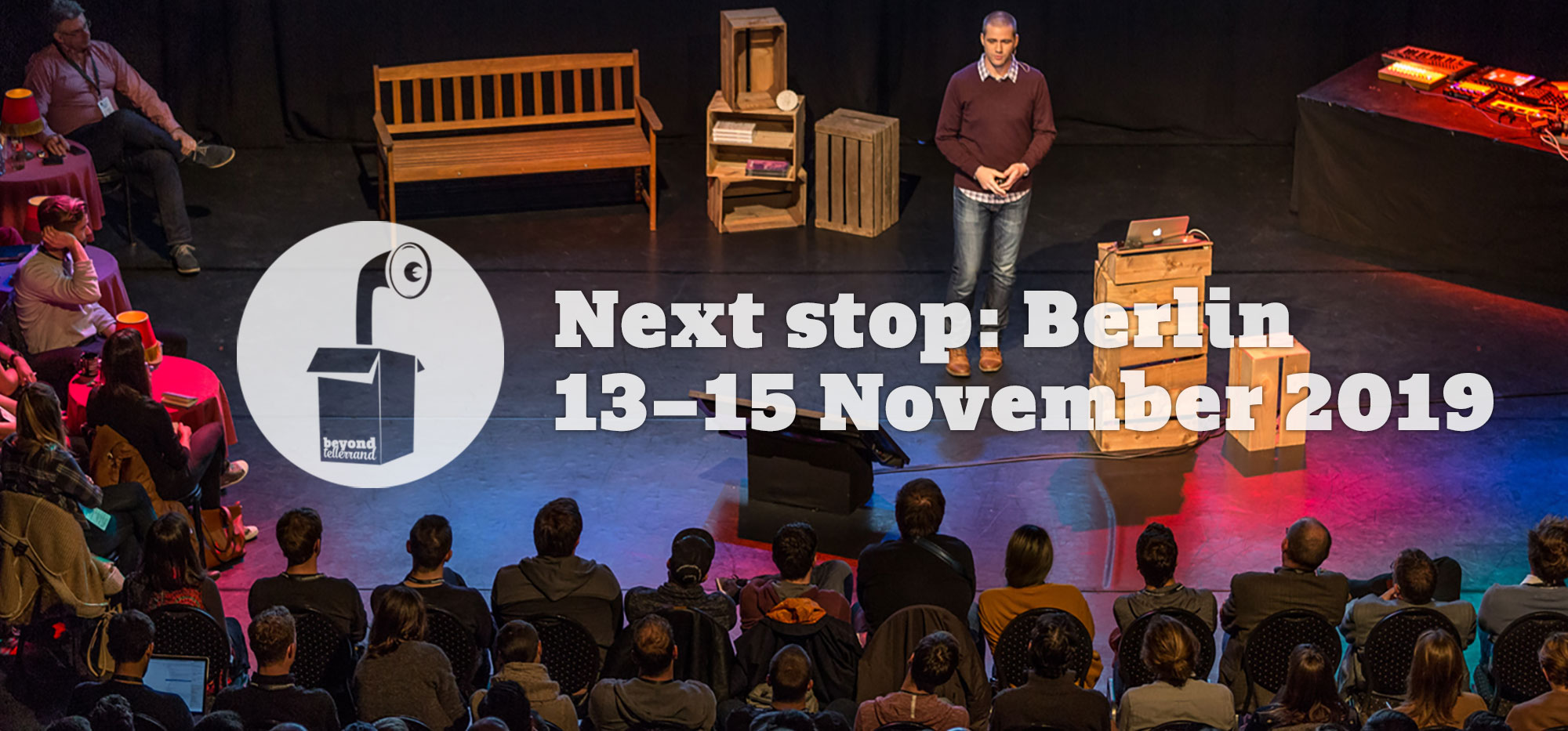 beyond tellerrand is back in Berlin for year 6. Once more brings creative and curious minds together, interested in design, web and technology.
Venue
Festsaal Kreuzberg
Am Flutgraben 2
12435, Berlin
Germany
View on Map
Plan your trip to beyond tellerrand // BERLIN 2019 in Berlin
Plan your Trip
Workshops
Letterpress Workshop with Erik Spiekermann, 
with 
Erik Spiekermann
p98a
Potsdammer Straße 98a
, 
Berlin
Get your hands dirty and explore the fundamentals of letterpress. Theoretical and mostly practical work is waiting for you. Erik Spiekermann and Jan Gassel opened this lovely space p98a in Berlin a few years ago. It is wonderful to experience working with letterpress and everybody who attended the always sold-out workshop each year, loved it.
Pre-Conference Warm-Up, 
with 
beyond tellerrand
The usual warm-up to get into the right mood for the upcoming event and to meet people attending beyond tellerrand.
Modern CSS, Dynamic Typography, and Variable Fonts, 
with 
Jason Pamental
Come take a deep dive into the most fundamental part of the interface between your site and your viewers: the type. We'll dig into the concepts of responsive type and typography, how to make it fast, and how to use modern web development techniques and technologies to make your typography work better and be more engaging than you ever thought possible. We'll also explore how classic typographic techniques translate to the web, and how those techniques can inform how the web develops in the future.