Location

Attendance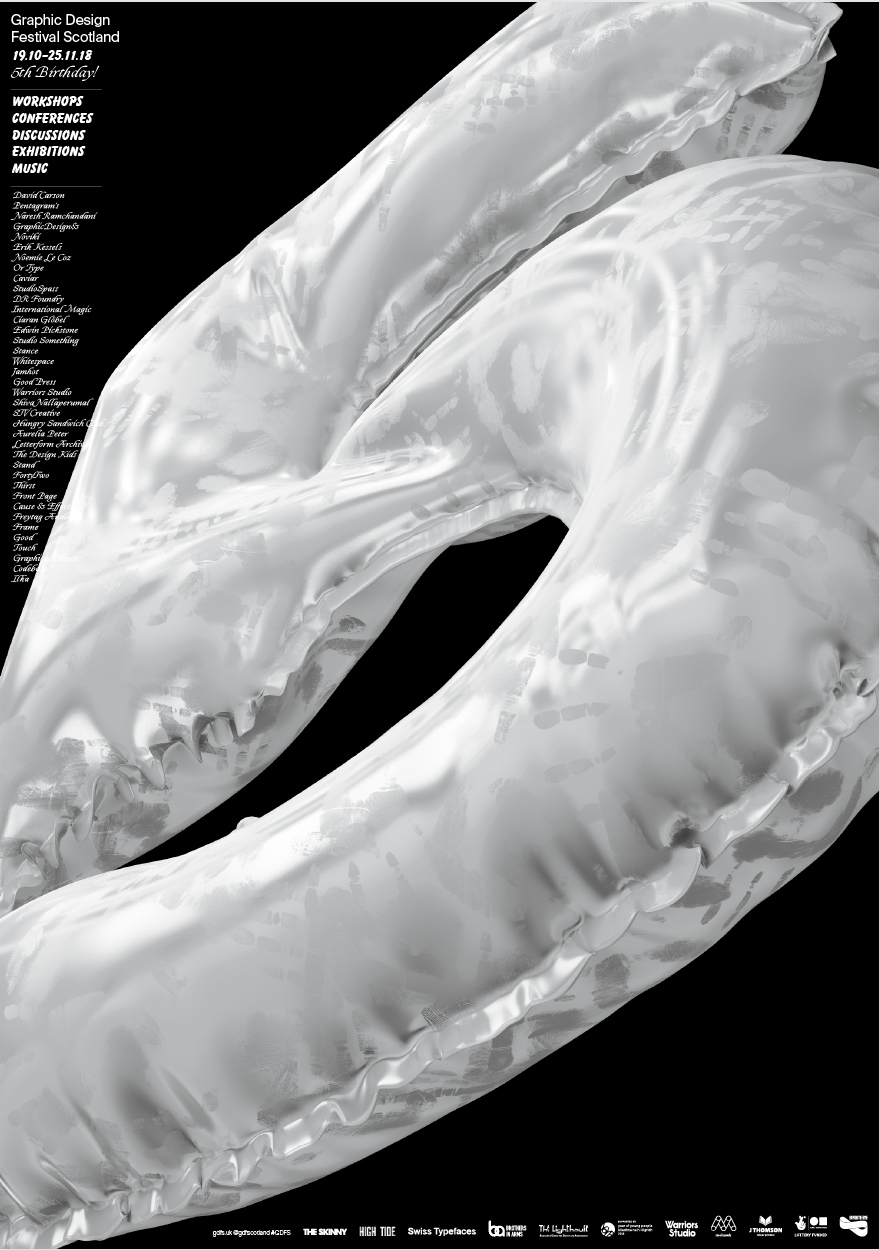 Celebrating their 5th-anniversary Graphic Design Festival Scotland host 28 design events across 7 days. Including 2 exhibitions over October and November, 2 brand new events, with speakers and workshop leaders from across the world.
International Poster Competition

Open to everyone and free to enter. The submissions most highly rated by the jury will be exhibited at Graphic Design Festival Scotland in Scotland's National Centre for Design & Architecture, The Lighthouse between the 19th October – 23rd November 2018 and the top 3 winners will be awarded cash prizes. Deadline 06.08.18 – All digital submissions must be received by midnight.
About the Graphic Design Festival Scotland 2018 identity
As with every year, the founders, Beth and James of Warriors Studio, redesign the festival identity and this year has us casting our gaze back over the last 5 years, and celebrating how much they have grown. From humble beginnings to the rambunctious toddler Graphic Design Festival Scotland is today. A collaboration between festival founders Warriors Studio and Glasgow's, Cause & Effect, they applied they design skills to that often-neglected graphic goldmine; the children's birthday party.
After a few years of more conceptual, theoretical identity design, they wanted to create something that was fun, bold but most importantly, a bit cheeky. Combining 3D renders, a truly bizarre mix of typefaces, and a plethora of hidden surprises on the website, they sought to evoke childhood memories of birthdays, albeit twisted off-kilter.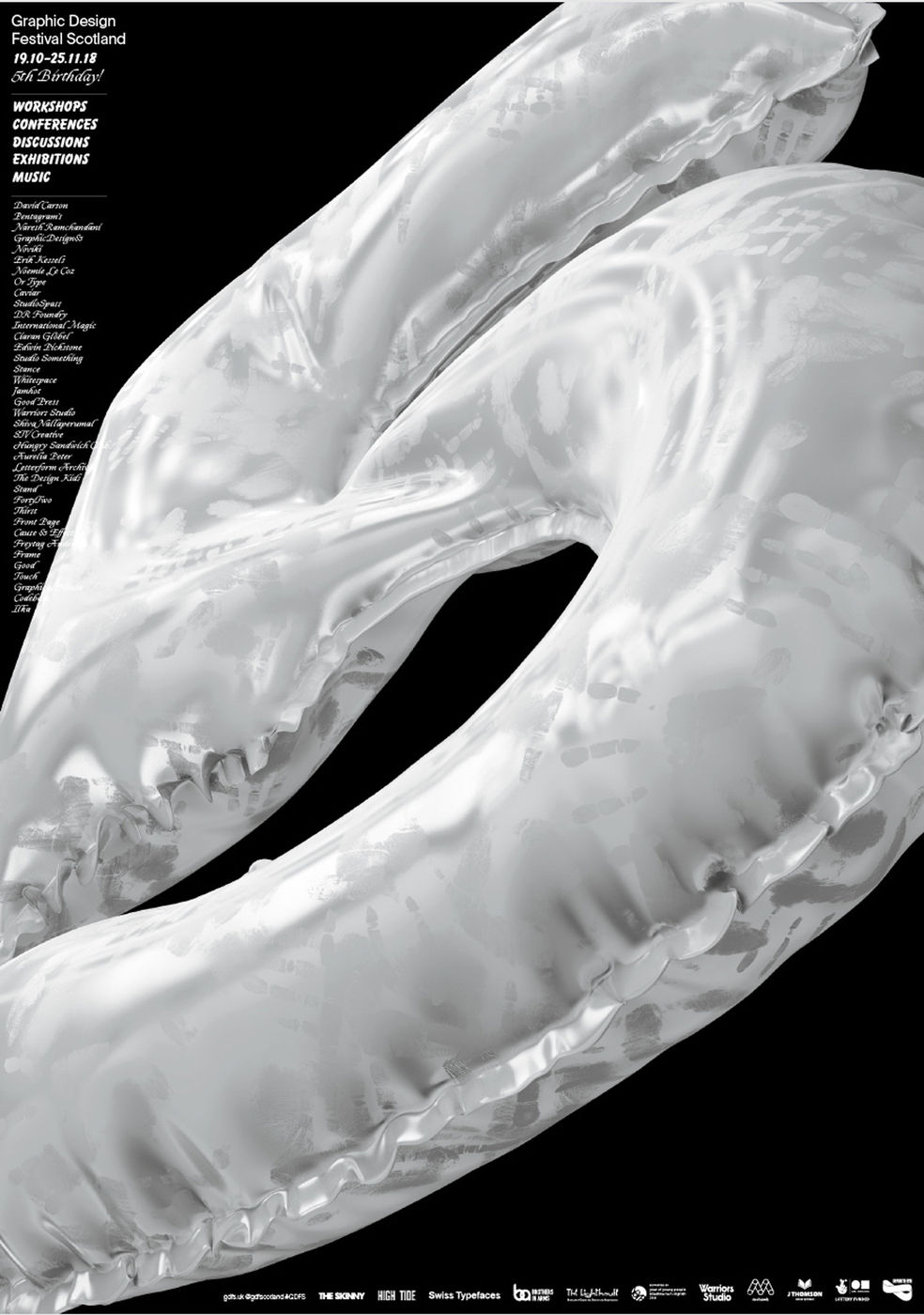 Speakers
David Carson

Naresh Ramchadani

Erik Kessels

Noemie Le Coz

Noviki

GraphicDesign&

Caviar

Or Type

Studio Spass

Warriors Studio

Ciaran Glöbel

Hungry Sandwich Club

Jamhot

DR-Foundry

Good Press

Studio Something

Edwin Pickstone

Stance

International Magic

Whitespace

Letterform Archive

Aurelia Peter

Shiva Nallaperumal

Graphical House

Touch

Thirst