Hybrid Event
Organized by:
Analogue Digital Agency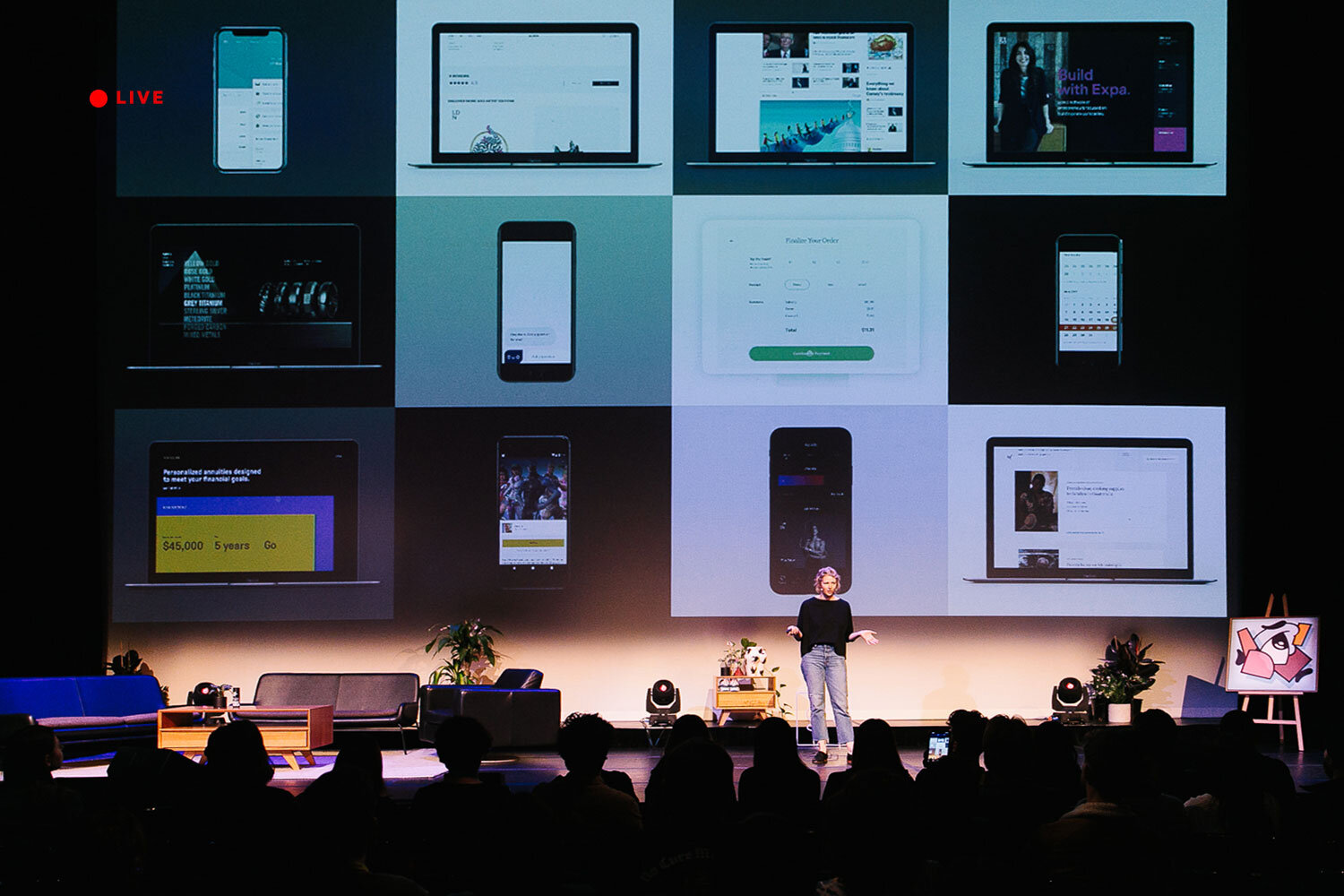 The Design Conference is an event for creatives. Each year The Design Conference navigate the future of design, including how you can be an active participant. Attendees are offered an opportunity to evolve their practise through an elevated way of thinking. From professional insights and advice to anecdotes of self-care and growth, this experience is designed to help you find your path, expand your mind and learn from those who came before you.
With just over a month to go, a thousand of Australia's finest creatives are set to descend on Brisbane Powerhouse to experience the future of design-led innovation at The Design Conference (TDC) 2022, June 09-11. Featuring internationally acclaimed creatives; Mark Green (The Monkeys), Linda Jukic (Accompany), Ant Donovan (Frost* Collective), Bryony Cole (Future of Sex), Mark Braddock (Block) and Amy Sutton (Anthologie) amongst many, attendees are in for three days of light-speed learning, primed to reshape the way they think about creative futures. Supplementing this world-class suite of Keynotes is a series of hands-on Workshops and Showcases that demonstrate how these world-class creatives consistently attract culture-changing clients. Book Now using the code 'Neon Moire' and receive 15% off.
Keynote Speakers:
Alex Paioff/ Co-Founder/ MITP Amanda Syzlo-Duncan/ Creative Director/ Interbrand Amy Sutton/ Managing Director/ Anthologie Ant Donovan/ Partner/ Frost* Collective Bryony Cole/ Entrepreneur/ Future of Sex Dewani Shebubakar/ Design Director/ Today Fraser Johnson/ Co-Founder/ MITP Gabi Fountain/ Creative/ Block Gareth O'Brien/ Executive Creative Director/ BUCK Jack Musset/ Creative Director/ Motherbird Jane Duru/ Design Director/ R/GA Jessy Cameron/ Entrepreneur/ Meld Ventures Jim Fuller/ Co- Founder/ Fable Jo Roca/ Creative Director/ For The People Justin Ridler/ Artist/ Independent Karan Singh/ Artist & Illustrator/ Independent Kellie Campbell/ Creative Director/ Parallax Kim Moyes/ Music Producer/ Independent Luke Brown/ Creative Director/ TCYK Linda Jukic/ Creative Director/ Accompany Liani Rossi / Head of Culture / Ogilvy Mark Braddock/ Creative Director/ Block Mark Green/ Chief Executive Officer/ The Monkeys Max Harkness/ Co-Founder/ Co-Partnership Mike Tosetto/ Founder/ Never Sit Still Patrick Ball/ Graphic Designer/ MITP Rhys Gorgol/ Founder/ TCYK Sumita Maharaj/ Design Director/ Re Tim Pearce/ Managing Director/ Frame Todd Vanneste/ Creative Director/ Weekdays Ros Horner/ Executive Creative Director/ AKQA Zoe Crocker/Motion Designer/ Never Sit Still Zoe Green/ Creative Director/ Co-Partnership
Tickets
Attend Super Early Release: A$79 Early Release: A$132 First Release: A$118 Neon Moire Release: A$112 Final Release: A$132 Stream Super Early Release: A$396 Early Release: A$462 First Release: A$594 Neon Moire Release: A$561 Final Release: A$660
Promocode: Neon Moire
Get your ticket
Virtual Location
Venue
Brisbane Powerhouse
Yagara Country, 119 Lamington St, New Farm QLD 4005
4005, Brisbane
Australia
View on Map