📍 London, United Kingdom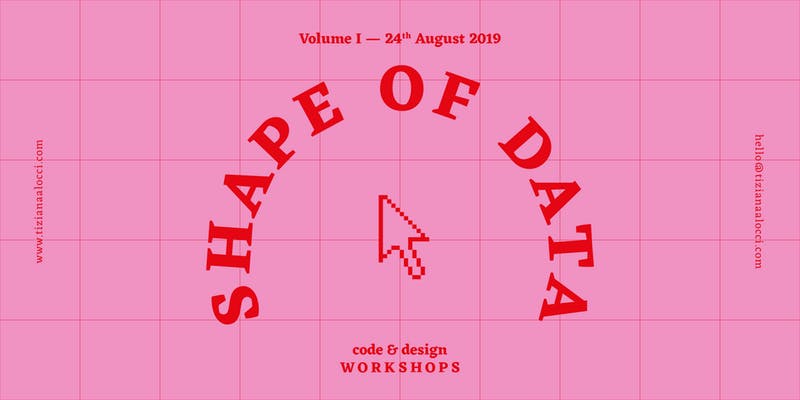 Shape of Data is a series of workshops organised by information designer Tiziana Alocci. Its goal is to enable participants to discover the multi-disciplinary world of data visualization, uncovering each aspect of the discipline through a series of practical activities and lectures. The workshops explore a wide variety of topics, including creative coding, visual storytelling, machine learning, generative art, and many more.
🏢 Venue
Unit 5 Gallery
Yorkton St
E2 8NH, London
United Kingdom
View on Maps 🗺
🏋️‍♀️ Workshops
Shape of data, Volume 1 An introduction to AI, 
with 
Zdenek Hynek and Tiziana Alocci
Unit 5 Gallery
Yorkton St E2 8NH
, 
London
A non-technical overview of machine learning methods and how to use them in design practice and creative work. Bring your own data extracted from your device or online services. Then use that data as a material to create personalised AI.