Location

Attendance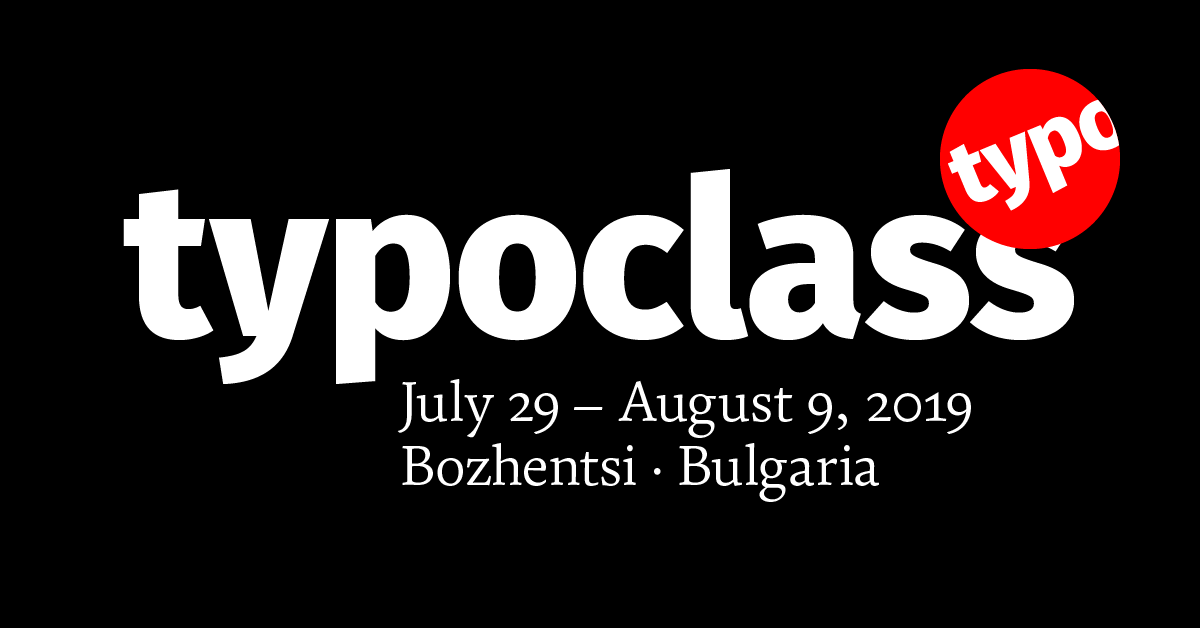 Type design camp in Bulgarian mountains for beginners and for experienced professionals. 2 remarkable mentors, 2 workshops for beginners and advanced, 2 weeks of fun and hard work and 2 free places for students!
Introduction to typeface design with Veronika Burian, July 30 – August 3
Charming Veronika will provide a basic methodology and theoretical knowledge about typeface design techniques and best practices used by the designers in Typetogether to make their best selling typefaces.
Glyphs App in depth with Rainer Erich Scheichelbauer, August 5–9
From digitising thought family design with multiple masters and finish with the future of type—variable fonts, Rainer will reveal all the secrets of the Glyphs App so you can always fall in love with both of them.
Two free entries after contest participation for students
If you are a regular student, make a design of the name Typoclass and upload it to Facebook, Instragram or Twitter (best in all three) before June 16! Write down why you want to participate and mark your status with tag #typoclass.
All participants will be examined by our mentors and two of them will be selected to participate for free. Winners will be announced on June 23.
Speakers
Veronika Burian

Rainer Erich Scheichelbauer
Tickets
One workshop € 499 Full program € 999
Tickets