Location

Pittsburgh, United States

Attendance
The AIGA Design Conference brings the design community together to experience provocative speakers, local culture, nightly networking receptions, competitions, exhibitions, professional development sessions and face-to-face roundtables with your design heroes.
Speakers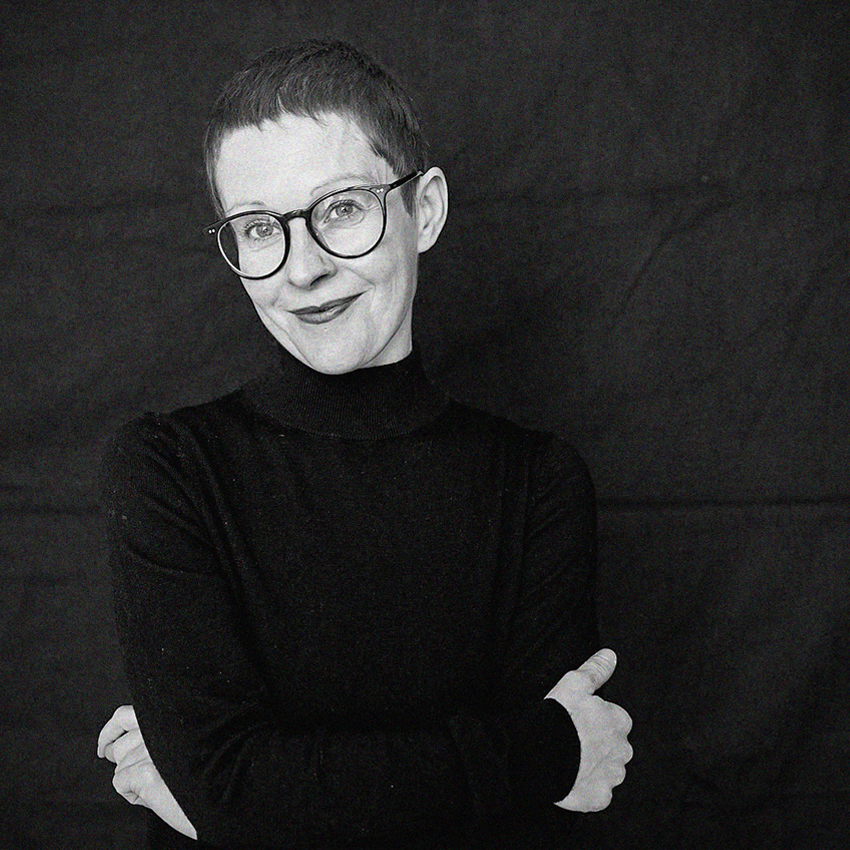 Giorgia Lupi
of Pentagram
Learn more about Giorgia Lupi

Giorgia Lupi is an information designer. She is a Partner at Pentagram in New York. After receiving her master?s degree in Architecture, she earned her PhD in Design at Politecnico di Milano. In 2011, she co-founded Accurat, an internationally acclaimed data-driven design firm with offices in Milan and New York. She is co-author of Dear Data and of the new interactive book Observe, Collect, Draw - A Visual Journal. Giorgia is also a public speaker, her TED TALK on her humanistic approach to data has over one million views. She has been named One of "Fast Company's" 100 Most Creative People in Business in 2018, and she recently joined MIT Media Lab as a Director?s Fellow. She is also a member of the World Economic Forum's Global Future Council on New Metrics. Her work is part of the permanent collection of the Museum of Modern Art, where in 2017 she also was commissioned to create an original site-specific piece, and of the permanent collection of the Cooper Hewitt, Smithsonian Design Museum.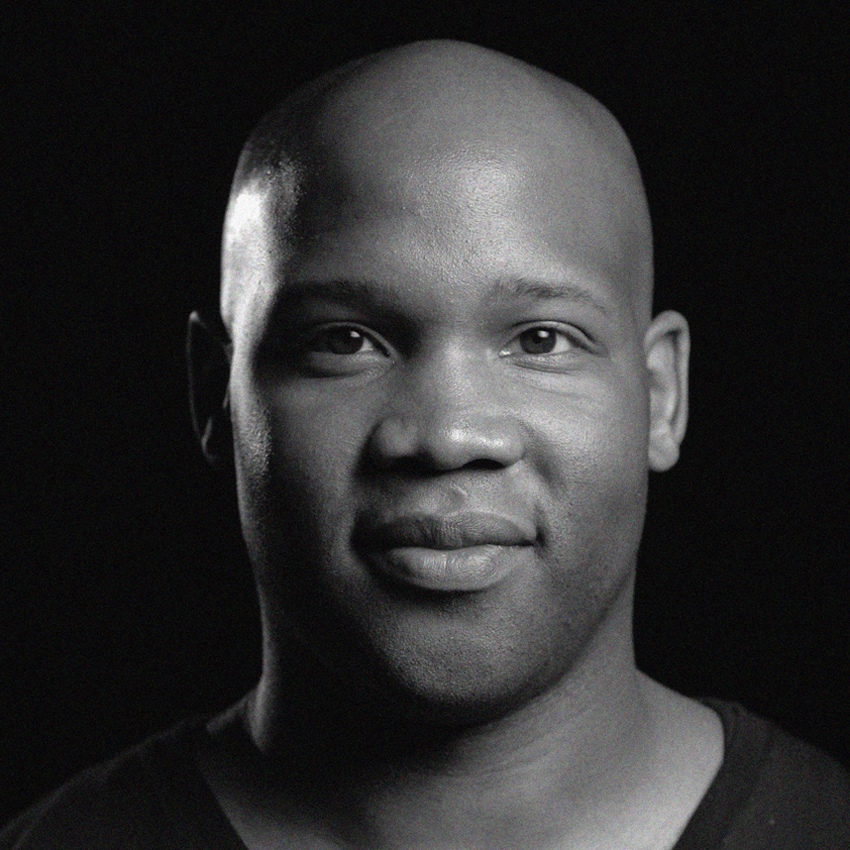 Tim Allen
of Airbnb
Learn more about Tim Allen

Tim Allen brings his roots in product, service design, and strategy to his role leading teams of designers across Microsoft's Fluent Design System and Inclusive Design group envisioning the next shift in computing. His focus on fueling human potential is key to building products and cultures that inspire people to do their best work. Prior to Microsoft, Tim combined design, storytelling, and technology to innovate on behalf of global brands such as Google, Hyatt, and GE as President, Wolff Olins North America. Prior to becoming Wolff Olins' first North American president in 2015, Allen was executive creative director of product experience at Amazon; his career also includes stints at R/GA, Adobe, and IBM. At Amazon, he helped lead experience design for Amazon Echo, Fire TV, and Kindle products as Executive Creative Director. Tim also shaped the vision for one of the largest Experience Design teams in the United States at R/GA, whose Nike+ work established the future of connected experiences for brands. Through innovative work with Adobe, Red Hat, and IBM, Tim holds seven patents related to software design, ranging from chat interface modeling to mobile device synchronization. As an additional outlet for his passion around design strategy and practice, Tim instructs at schools and events around the world. Twitter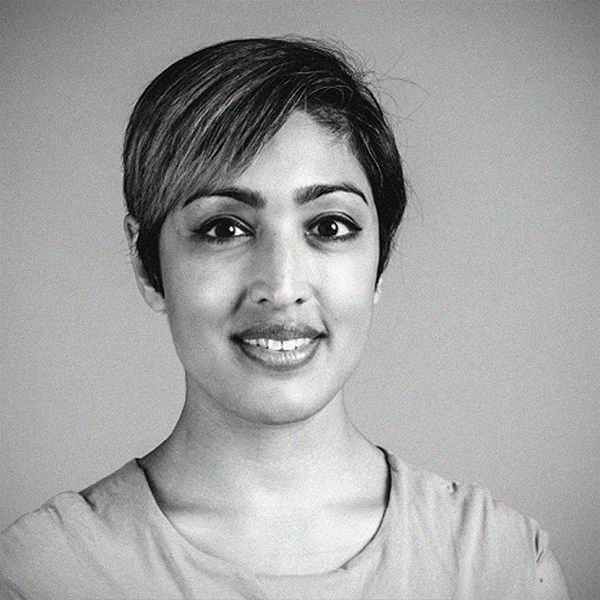 Rumman Chowdhury
of Accenture Applied Intelligence
Learn more about Rumman Chowdhury

Rumman Chowdhury is the Global Lead for Responsible AI at Accenture Applied Intelligence, where she works to create cutting-edge technical solutions for ethical, explainable and transparent AI. A practicing data scientist and AI developer since 2013, she holds degrees in quantitative social science from MIT, Columbia, and University of California, San Diego. Rumman is a Forbes Tech contributing author and her work has been featured in the Financial Times, Harvard Business Review, MIT Technology Review, Axios, Cheddar TV, The Verge, Fast Company, Quartz, Corrierre Della Serra, Australian Broadcasting Channel and Nikkei Business Times. Rumman serves as co-chair of the RSA's Citizen AI Jury and actively participates in IEEE standards committees, the Partnership on AI, as an advisor to the UK House of Lords Parliamentary group on AI, and other global AI and ethics organizations.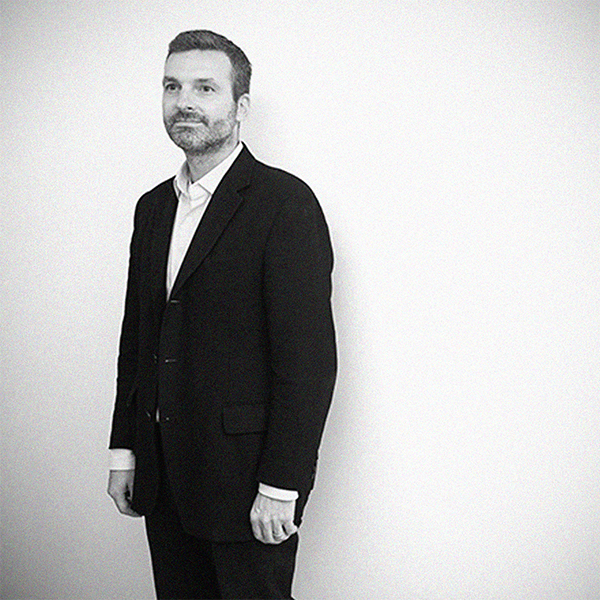 David Carroll
of Parsons School of Design
Learn more about David Carroll

David Carroll is an associate professor of media design at Parsons School of Design who explores the intersections between media, culture, policy, industry, and education. He is known for legally challenging Cambridge Analytica in the United Kingdom in connection with the US presidential election of 2016, resulting in the only criminal prosecution of the notorious company. Featured in The Great Hack (2019), an original Netflix documentary, David?s cause has helped shift the debate away from privacy toward data rights. Prior to this, he was a failed entrepreneur who attempted to spin-off academic research on machine learning and visual browsing funded by Hearst through the NYC Media Lab. He teaches in the Design and Technology and Transdisciplinary Design MFA programs at Parsons. His writing has appeared in WIRED, The Guardian, Motherboard, Quartz, and the Boston Review. Received MFA Design and Technology from Parsons in 2000, BA from Bowdoin College in 1997.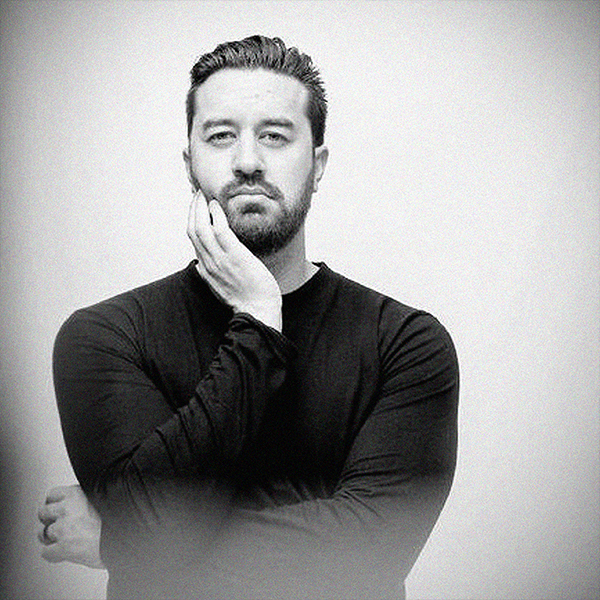 Greg Lutze
of VSCO
Learn more about Greg Lutze

A leader driven by creative vision and soul, Greg is Co-Founder and Chief Experience Officer at VSCO. Before founding VSCO, Greg was a Creative Director for design agencies in Seattle and New York, as well as an Art Director for Microsoft?s Xbox team. Greg has been recognized by The Grammy Awards, Graphic Design USA, Taschen, and Communication Arts.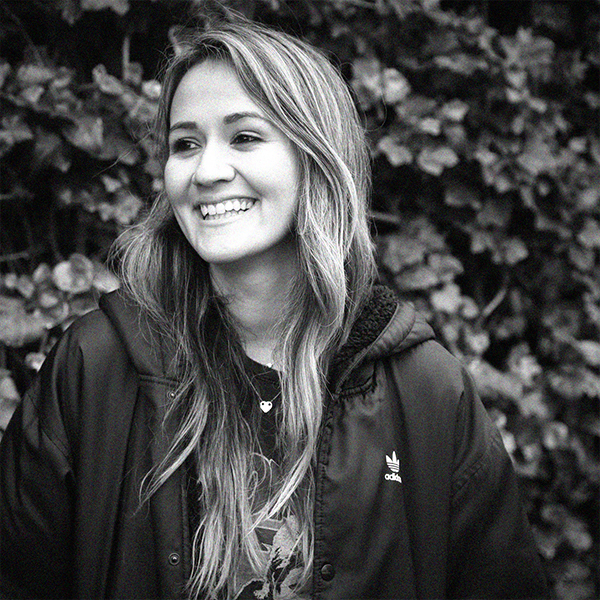 Giselle Guerrero
of Impossible Foods
Learn more about Giselle Guerrero

Giselle Guerrero is the Vice President of Creative at Impossible Foods, a planet company with a mission to completely replace animals in the food system by 2035. For the past 14 years she has worked on both US coasts leading creative direction and design projects for Apple, Nike, Google, Pepsi, Stoli, Toyota, Gatorade, UPS, JetBlue, IKEA, and American Express. Giselle joined Impossible Foods in 2016 to launch the first product, Impossible Burger, in USA and 2018 Internationally. She has been instrumental in creating the Impossible brand, building a world class in-house creative team, launching their website, directing a campaign featuring Wu-Tang Clan, and most recently launching Impossible in grocery stores. Giselle lives and works in Los Angeles.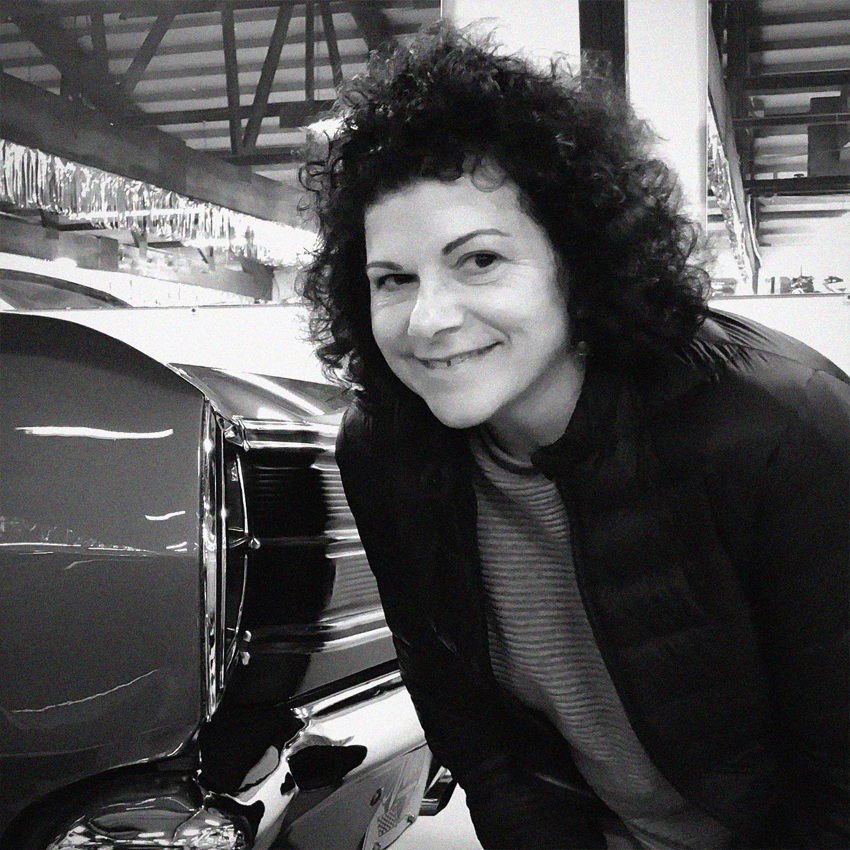 Jodi Forlizzi
of Carnegie Mellon University
Learn more about Jodi Forlizzi

Jodi Forlizzi is the Geschke Director and a Professor of Human-Computer Interaction in the School of Computer Science at Carnegie Mellon University. She is responsible for establishing design research as a legitimate form of research in HCI that is different from, but equally as important as, scientific and human science research. For the past 20 years, Jodi has advocated for design research in all forms, mentoring peers, colleagues, and students in its structure and execution, and today it is an important part of the HCI community. Jodi?s current research interests include designing educational games that are engaging and effective, designing robots, AVs, and other technology services that use AI and ML to adapt to people?s needs, and designing for healthcare.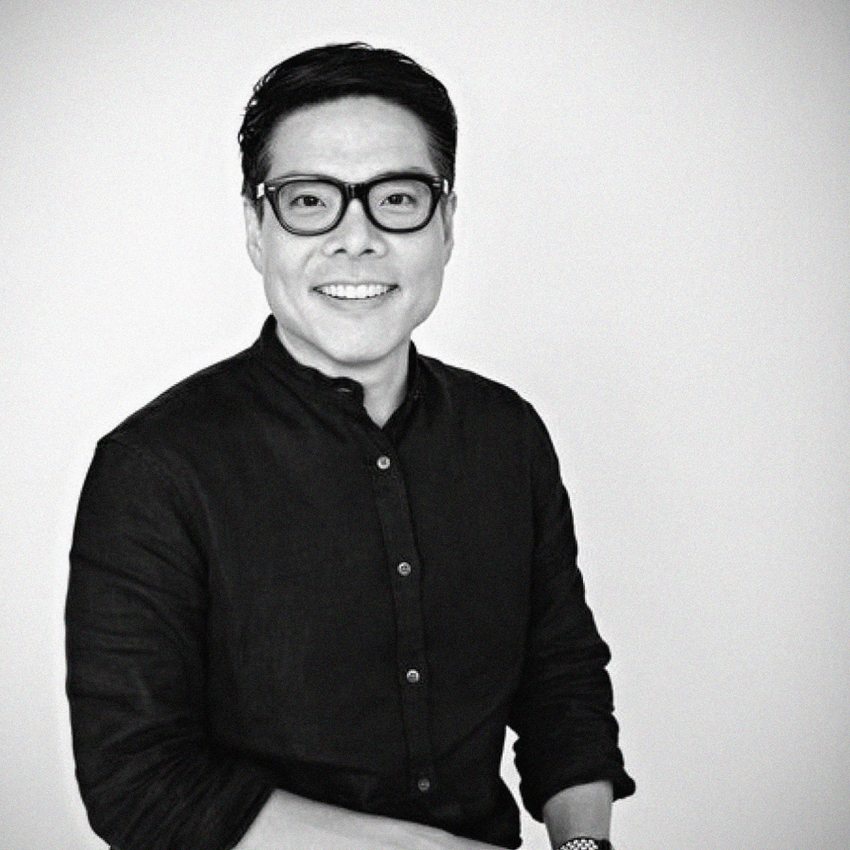 Gene Lee
of Mailchimp
Learn more about Gene Lee

Gene Lee is the SVP of CX & Design at Mailchimp. Partnering closely with marketing, product, engineering, and customer support, Gene and his team are responsible for connecting the dots across Mailchimp's brand to drive customer loyalty and continued brand affinity. Previously, Gene served as head of UX Design at Sony PlayStation leading a global, multidisciplinary team responsible for PlayStation's products and services across console, web, mobile, and VR. He's also worked for Razorfish, Young & Rubicam, Landor Associates, Scholastic, and Nickelodeon.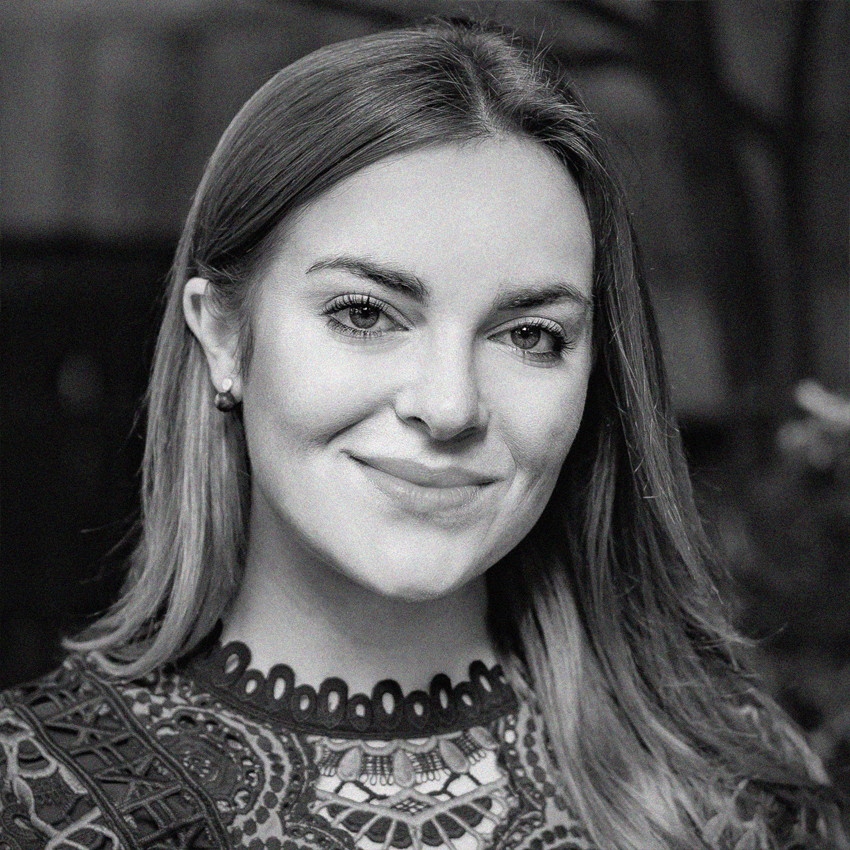 Sarah Gibbons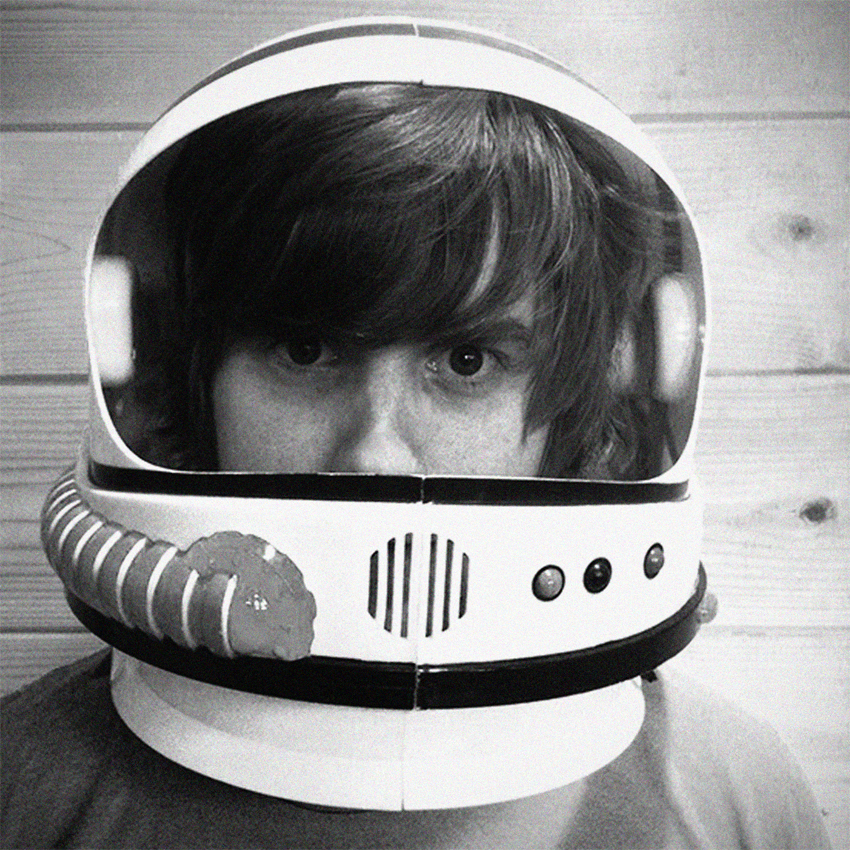 Brad Frost
of Brad Frost Web
Learn more about Brad Frost

Brad Frost is a web designer, speaker, writer, and consultant located in beautiful Pittsburgh, PA. He is the author of the book Atomic Design, which introduces a methodology to create and maintain effective design systems. In addition to co-hosting the Style Guides Podcast, he has also helped create several tools and resources for web designers, including Pattern Lab, Styleguides.io, Style Guide Guide, This Is Responsive, Death to Bullshit, and more.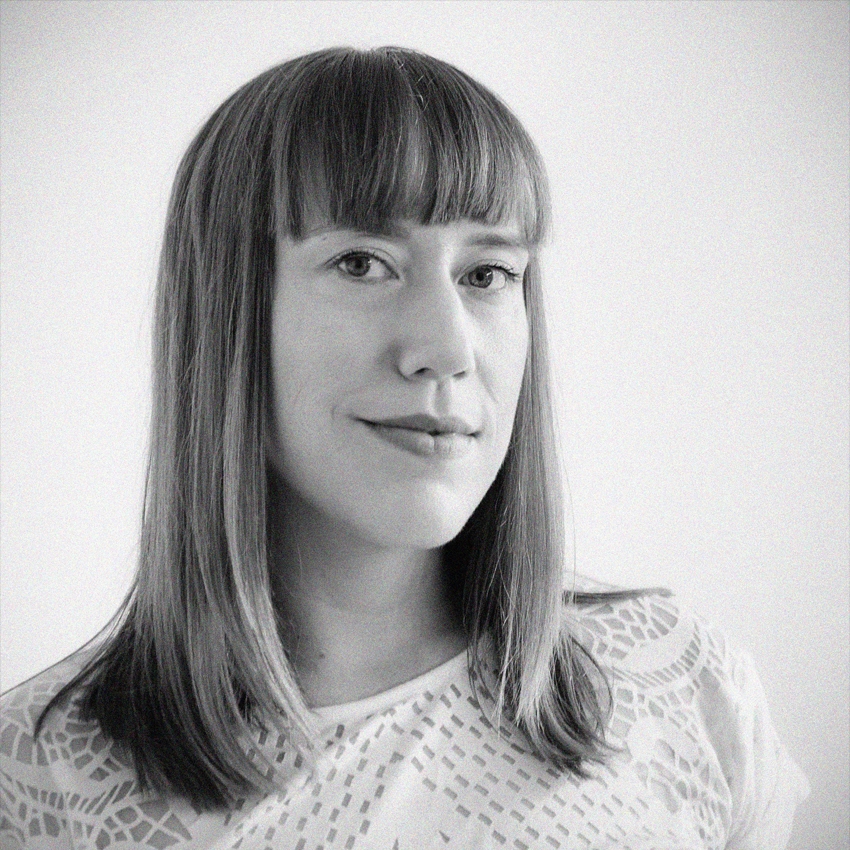 Stefanie Posavec
Learn more about Stefanie Posavec

Stefanie Posavec is a London-based designer for whom information and data are her favoured creative materials. Her practice focuses on creating non-traditional (physical, danceable, wearable, or experiential) representations of data for all ages and audiences, often using a hand-crafted approach. This work has been exhibited internationally at major galleries including the V&A, the Design Museum, Somerset House, and the Wellcome Collection (London), the Centre Pompidou (Paris), and MoMA (New York). She was Facebook's first data-artist-in-residence at their Menlo Park campus, and more recently was the artist-in-residence at the National Maritime Museum in Greenwich, London. Her work is also in the permanent collection of MoMA, New York. She is currently working on an illustrated all-ages book with the data journalist Miriam Quick to be published through Penguin Random House (UK) in Autumn 2020. Previous books (co-authored with Giorgia Lupi) include Dear Data and their journal Observe, Collect, Draw!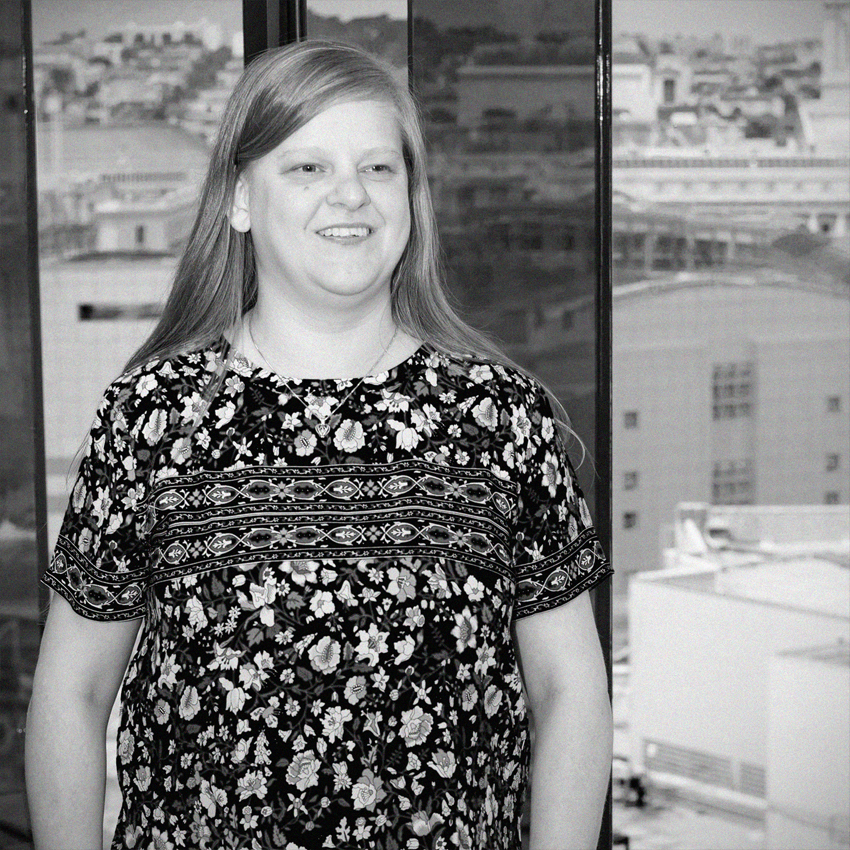 Chancey Fleet
Learn more about Chancey Fleet

hancey coordinates technology education programs at the New York Public Library's Andrew Heiskell Braille and Talking Book Library. Her current library-based projects include group workshops highlighting mobile technologies for independent living and information literacy; programs introducing youth and adults to non-visual techniques for coding and making with Arduino; and the Dimensions project (a recipient of NYPL's 2016 Innovation Grant for staff projects), which equips community members with the training and tools they need to create accessible tactile maps, diagrams, graphics and objects. Chancey was recognized as a 2017 Library Journal Mover and Shaker. In her Data & Society fellowship work in 2018-2019, and continuing as a D&Saffiliate, Chancey works to deepen public understanding and spark widespread curiosity about how cloud-connected accessibility tools enhance or undermine digital equity, autonomy, security, and privacy.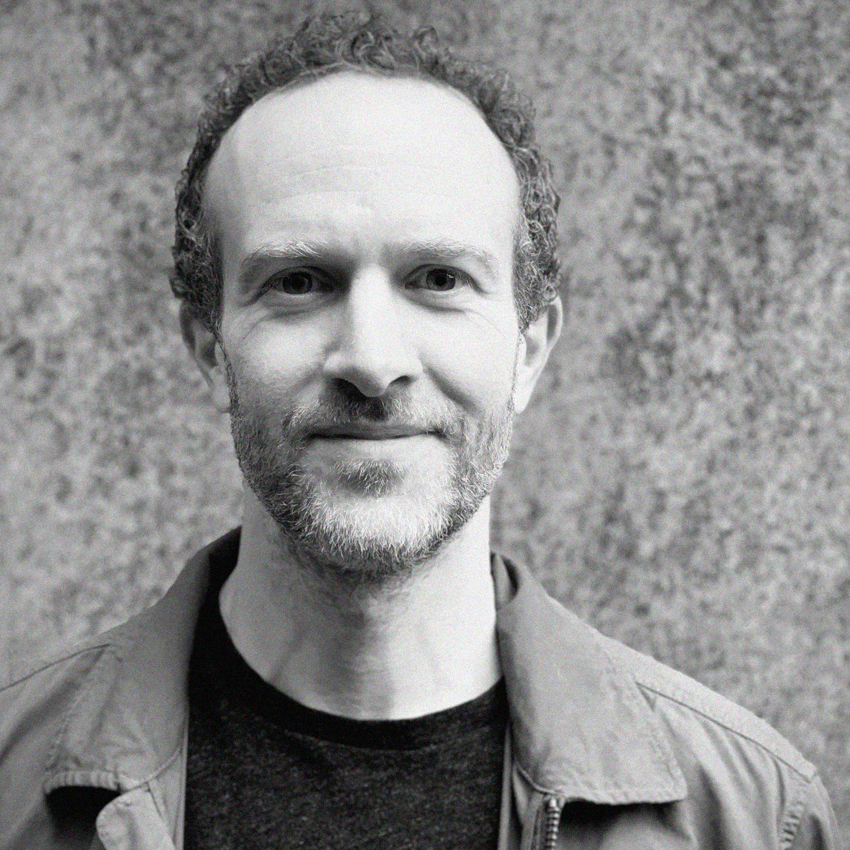 Jason Fried,
of Basecamp
Learn more about Jason Fried,

Jason Fried is the co-founder of 37signals, makers of Basecamp and other web-based collaboration tools, and co-author of "Rework." Jason Fried thinks deeply about collaboration, productivity and the nature of work. His Chicago-based company, 37signals, builds web-based productivity tools that "do less than the competition -- intentionally." 37signals' powerful collaboration tools include Basecamp, Highrise, Backpack, Campfire, Ta-da List, and Writeboard. Fried is the co-author of the book "Rework", which focuses on new ways to conceptualize working and creating.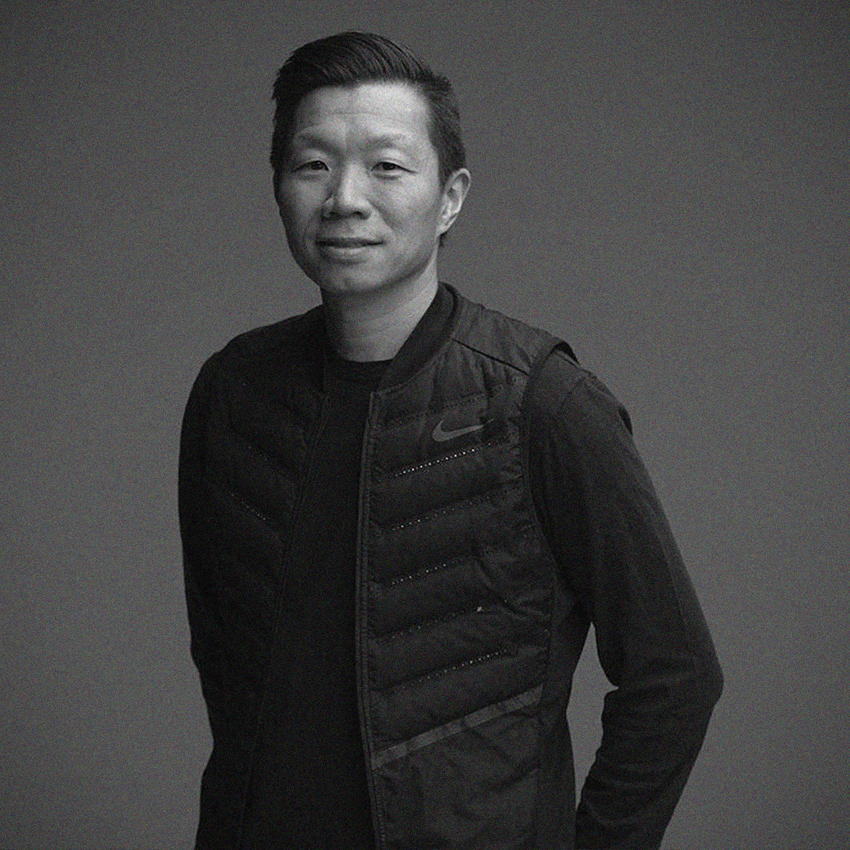 Richard Ting
of R/GA
Learn more about Richard Ting

As R/GA's executive vice president and global chief experience officer, Richard Ting leads the global experience design (XD) team to help strengthen and bolster R/GA's portfolio of capabilities. The XD team is responsible for the overall user experiences in all communications, products, and services that R/GA launches into the marketplace. In more than 16 years with R/GA, Ting has worked on a wide range of clients, including Nike, Samsung, Google, and Johnson & Johnson. His work has received nearly every major industry award, including the Cannes Titanium Lion, the Grand CLIO, the International ANDY Awards GRANDY, and the D&AD Black Pencil. He currently serves on AIGA's national board.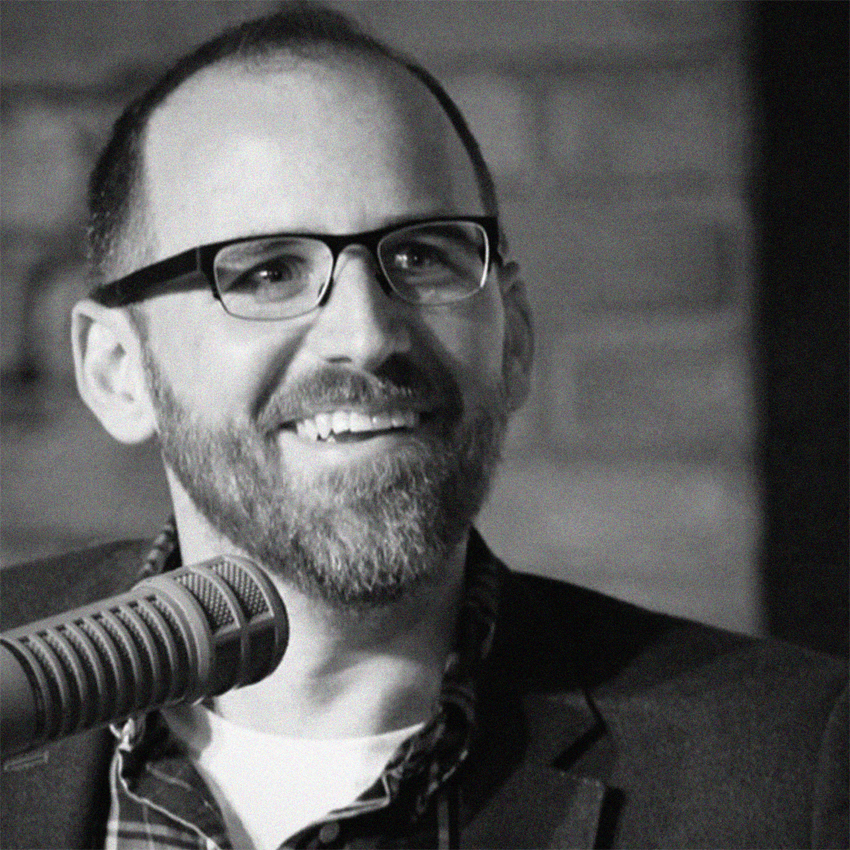 Roman Mars
of 99% Invisible
Learn more about Roman Mars

Roman Mars is the host and creator of 99% Invisible, a short radio show about design and architecture. With over 170 million downloads, the 99% Invisible podcast is one of the most popular podcasts in the world. Fast Company named him one of the 100 Most Creative People in 2013. He was a TED main stage speaker in 2015. It is currently the most popular TED Talk about design with nearly 4 million views. His crowdfunding campaigns have raised over $2 million and he's the highest-funded journalist in Kickstarter history. He is also a co-founder of Radiotopia, a collective of ground-breaking independent podcasts.
Tickets
Nonmember prices! Through October 23, 2019: $1,095. October 24, 2019 through January 22, 2020: $1,295. January 23 through March 25, 2020: $1,495. Prices for members, educators and students are cheaper.
Tickets
Venue
David L. Lawrence Convention Center
1000 Fort Duquesne Blvd
PA 15222, Pittsburgh
United States
Plan your trip to AIGA Design Conference 2020 in Pittsburgh