📍 Portbou, Spain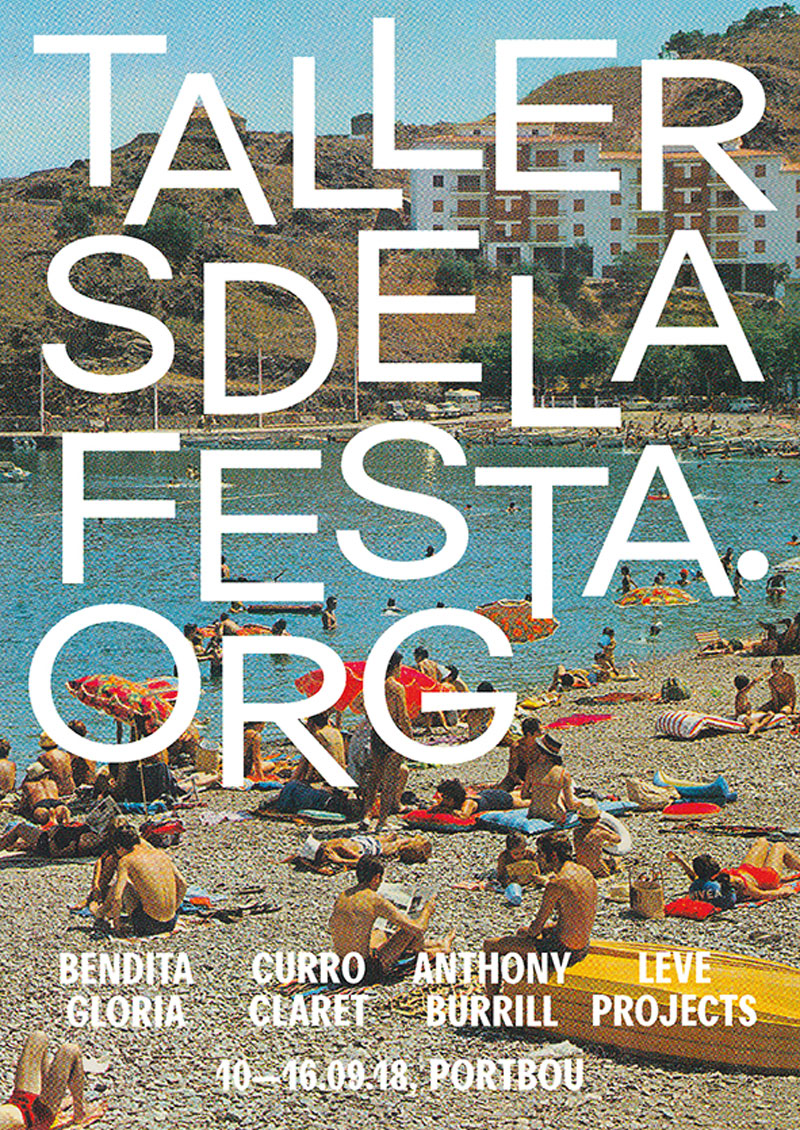 Since its launch in 2007, the Festa del Grafisme established itself as an annual meeting to learn and share, open to professionals, students and interested public to reflect on the communicative and social function of graphic design.

From a human, honest and calm perspective, out of the usual stress of the graphic design's professional environment, every year the Festa surprises its public with unconventional contents and novel formats.
Since its beginnings, the Festa chooses Portbou as its location mainly for its border condition, being the event itself on the margins between art and communication, between culture and business, between inspiration and reflection, between the city and nature.
Portbou
Portbou is the last town in the Pyrenees, where a mountain range juts out into the sea, and the Mediterranean spirit of its fishing port. High peaks, steep mountain ranges and pine forests, all the natural charm of the border with France, invite you to walk around the town. Port of fishermen, the sea is the other side of Portbou so you can practice diving, kayaking, fishing and swimming in magnificent coves and virgin beaches with intensely blue waters.
Workshops
The five-day immersive workshops, followed by two days of exhibitions, conferences and concerts, will take place from 10th to 16th of September 2018 in Portbou, the last Spanish beach before the border with France.
The inspiring nature of Portbou, on the Costa Brava, is the perfect place to enjoy the end of the summer by connecting, sharing, experimenting with other designers and four big names of the design scene: Anthony Burrill, Curro Claret, Bendita Gloria and Leve Net. tallersdelafesta.org