Organized by:
Underconsideration LLC
New York, United States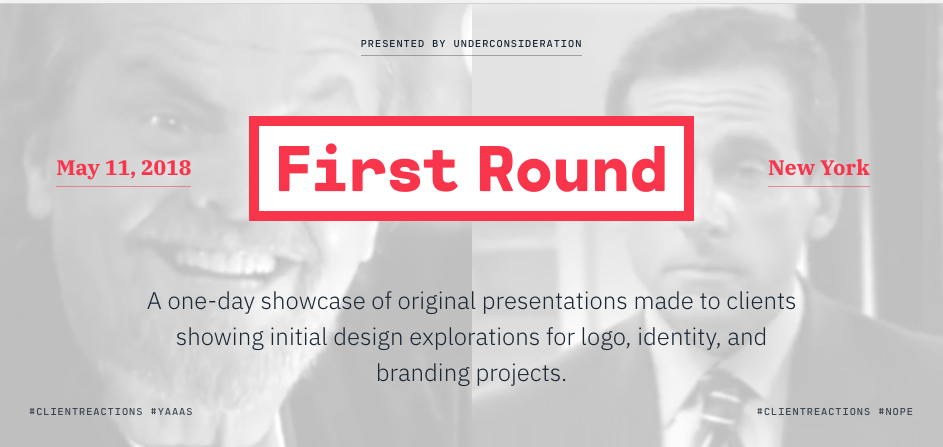 First Round is a one-day showcase of original presentations made to clients showing initial design explorations for logo, identity, and branding projects. Speakers will share their first-round presentation process by showing the original PDF/Keynote/PPT file that they presented to a client the very first time they saw a range of design explorations (or a single design exploration).
Speakers
Andrea Brown

María Silva Mora

Matteo Bologna

Kelli Anderson

Alexander Isley

Ryan Moore

Greg Hahn

Sarah Gephart

Alicia Cheng

Rafael Esquer

Zipeng Zhu

Louise Fili

Dinah Fried

Joe Marianek

Stephen Doyle

Min Lew

Bobby C. Martin Jr.