📍 Barcelona, Spain
First edition of Design Does Forum in Barcelona. Design Does, for better & for worse, gathers diverse perspectives coming from relevant intersections between academia, business and science to explore, reflect and debate how the global challenges faced by the planet are shaping the futures of design. Following an approach influenced by the three guiding concepts of the Design Does project, Amplitude–Complexity–Transdisciplinarity.

The programme of the Forum revolves around four pivotal themes, representing a set of scales of observation which are the backbone of ELISAVA Research:

Human
Society
Industry
Values

Connecting researchers, scientists, academics, strategists, journalists, artists, students, citizens and designers, Design Does Forum aims to cultivate better questions collectively, fostering conversations that go beyond borders by asking a provocative yet critical question:

What if we go beyond the selfishness of human-centered-design and question collectively the emergence of humanity-centered-design, aiming for a holistic planetary-centered-design?

The Design Does Forum programme is the first output of Beyond Borders, an on-going curatorial and research initiative created by IAM and commissioned by ELISAVA as part of the Design Does project, to explore the futures of arts, design and learning in the next 7 years.
Design Does Forum is organized by: Internet Age Media, Elisava Escola Universitària de Disseny i Enginyeria de Barcelona, and Museu del Disseny de Barcelona.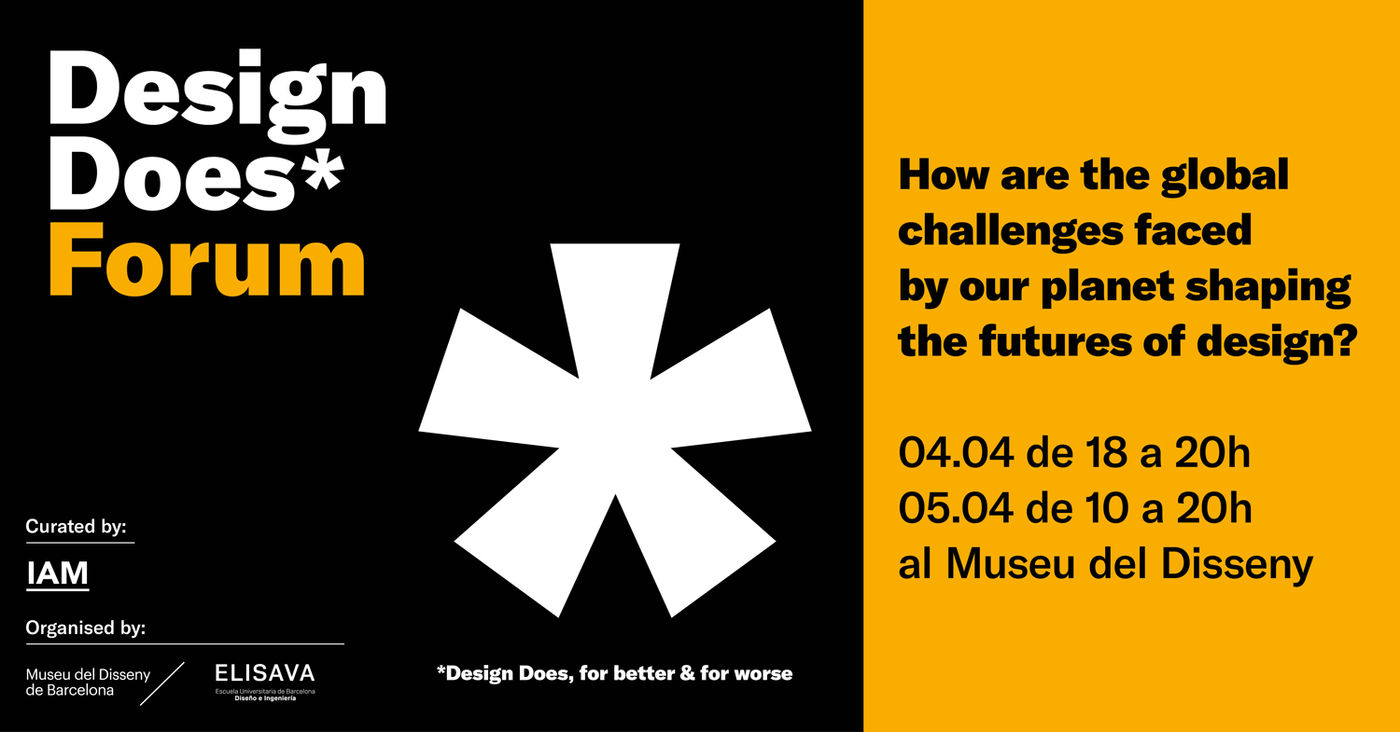 Places to Stay
Hotels & Hostels
If you are looking for hotel, or hostel check out our
favorite places in Barcelona
.
And of course there is always
Airbnb