Location

Attendance

In-person and Online Event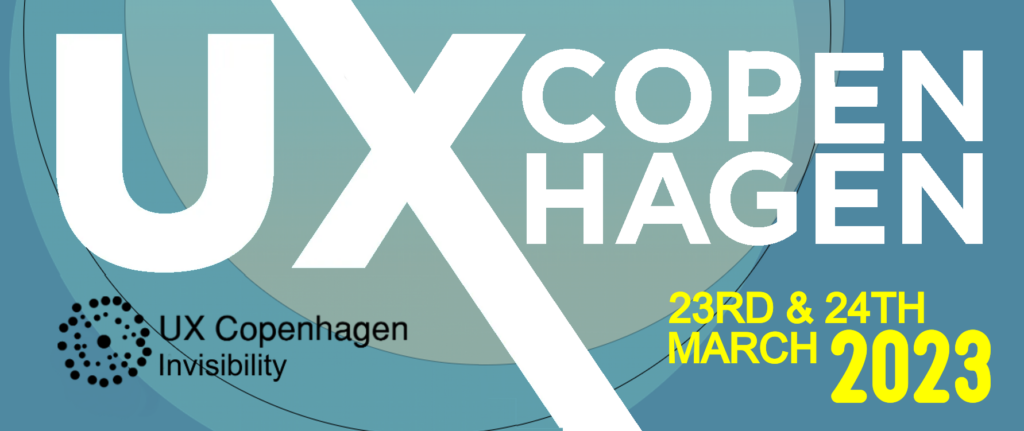 The theme for UX Copenhagen 2023 is "Invisibility". UX Copenhagen will about the "invisible" things we do as designers, like using listening skills, methodologies from psychology, and even manipulation.
UX Copenhagen will look into how to highlight biases among ourselves, how to focus on what's missing from our designs, and how to pinpoint unintended consequences. There will be talks about the hidden ways in which some parts of the population are systematically overlooked and excluded from the world we live in, highlighting racism, ageism, and gender, and discussing how we can prevent this.
Call for speakers 2023
Our call for speakers is open each year from June 1 – Sep 1. Please reach out to conference curator Helle Martens with your proposals: hello (at) uxcopenhagen.com.
Speakers
Rina Takikawa

David Dylan Thomas

Rachel Gogel

Bettina Høiler

Tiziana d'Agostino

Demi Daniels

Rachael Edwards

David de Léon

Piccia Neri

Tina Klemmensen

Oliver Schöndorfer

Dr. Vânia de la Fuente-Núñez
Tickets
In-person Ticket from 6,500 DKK Livestream Ticket from 3000 DKK
Tickets
Related articles and podcasts