The most exciting design summer schools of 2018 around the world.
by Thomas Dahm
Our annual selection of the most exciting Design Summer Schools around the world, from New York, via Letterfrack to Rotterdam. In the spirit of discovering new summer schools we found some amazing new ones. Where you can attend a school without credit points or real diplomas, expand your horizon and make new friends for life.
Based on our annual guide of best summer schools we have made a new selection of the most exciting camps in the field of graphic design, typography, architecture and media arts. The first starts on 4 June in New York and the last ends also in New York on August 17. So you can literally do some "Voyages Extraordinaire" around the world.
What all these Design Summer Schools have in common is that they are all about getting out of your (design) comfort zone, learning new stuff, meeting new people and having a good time. For all of them you have to apply, some are free and others ask a (small) fee. If you are a student or young professional in the field of the arts, architecture and design, be prepared to experience an unique summer.
In chronological order, here's a list of the most interesting design summer schools in 2018.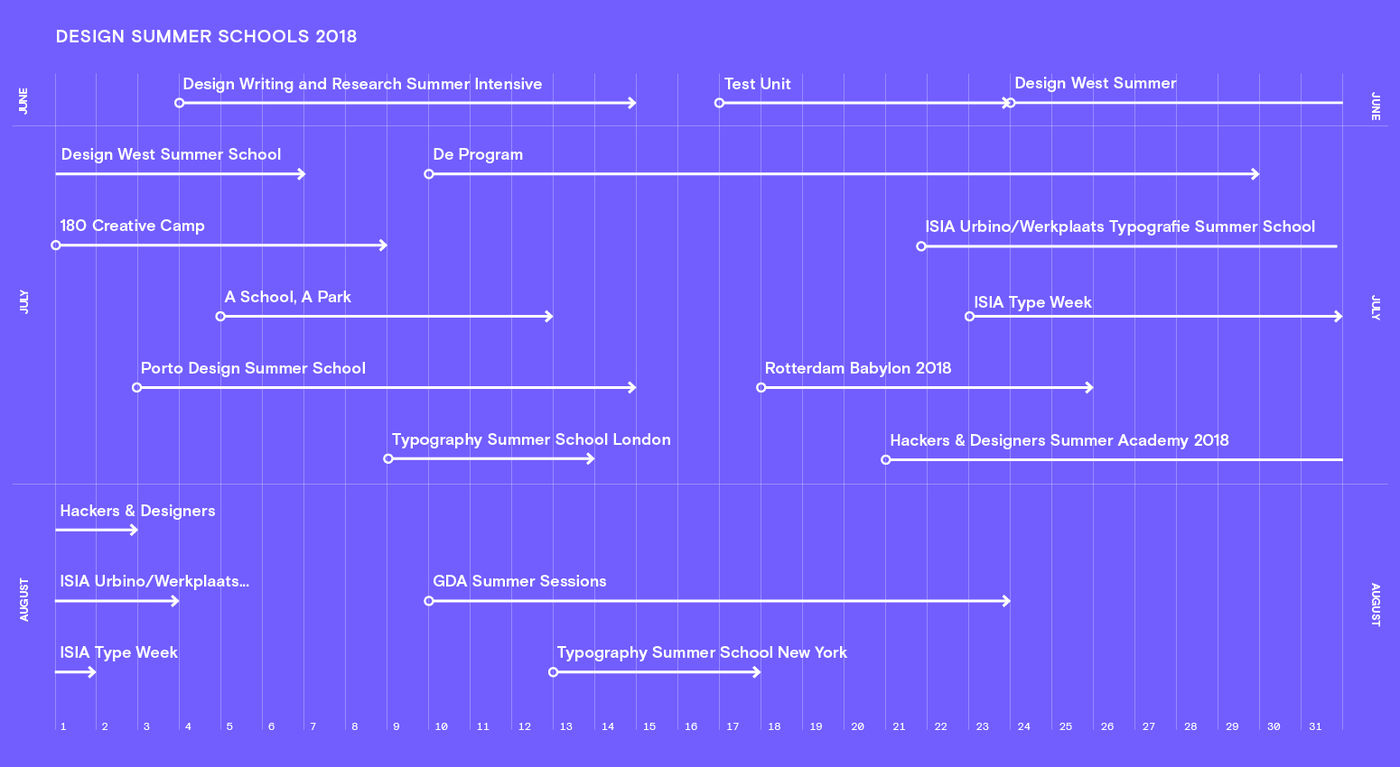 Design Summer School 2018 timetable. Design
Neon Moiré
/
Thomas Dahm
June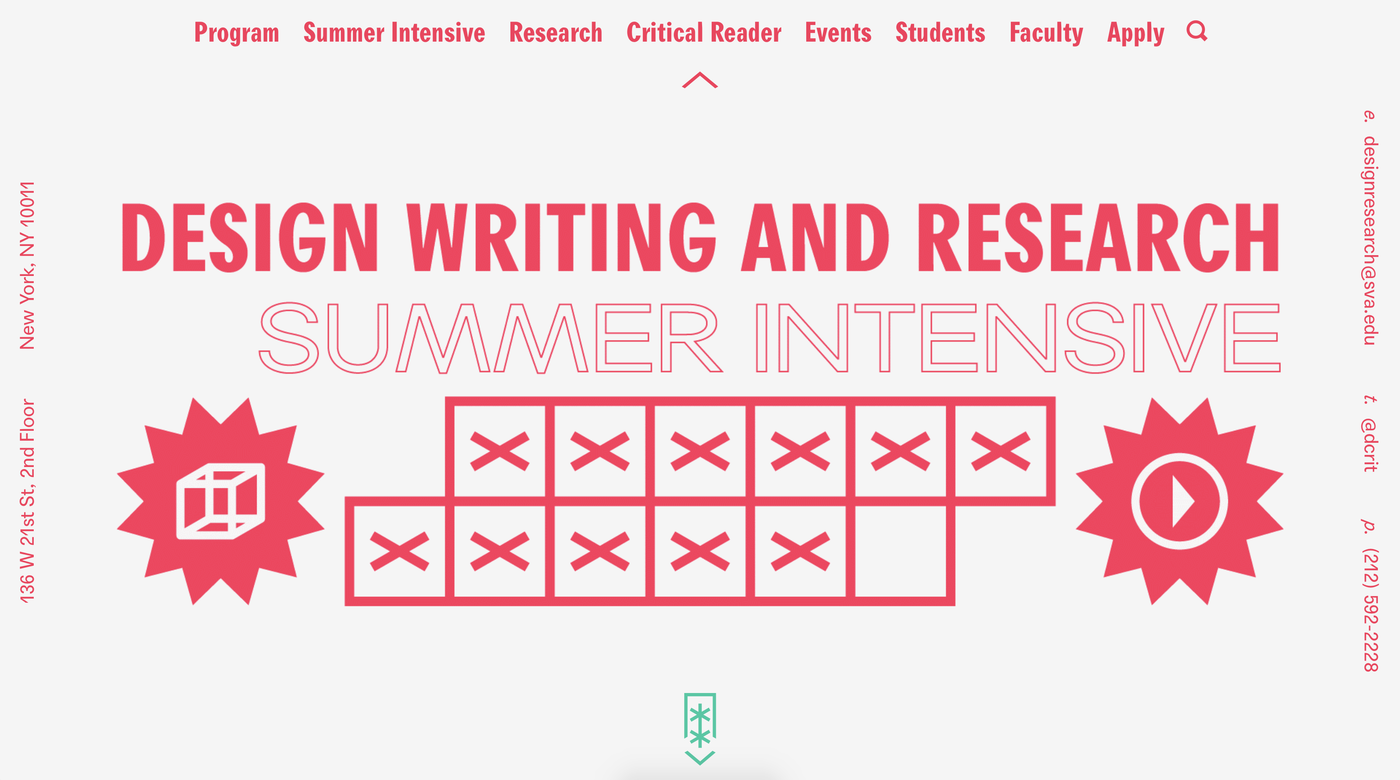 4 - 15 June 2018, New York City, USA
The New York School of Visual Arts MA Design Research studio has created a two-week intensive summer program devoted to research and writing about design. Participants will be introduced to a range of techniques for constructing compelling narratives about images, objects, and spaces.
Application deadline: 15 April 2018
Fee: $1.950
Tutors: Adam Harrison Levy, Molly Heintz, Virginia Heffernan, Steven Heller, Karrie Jacobs, Jennifer Kabat, Robin Pogrebin, Craig Taylor, Rob Walker.
Design Writing and Research Summer Intensive website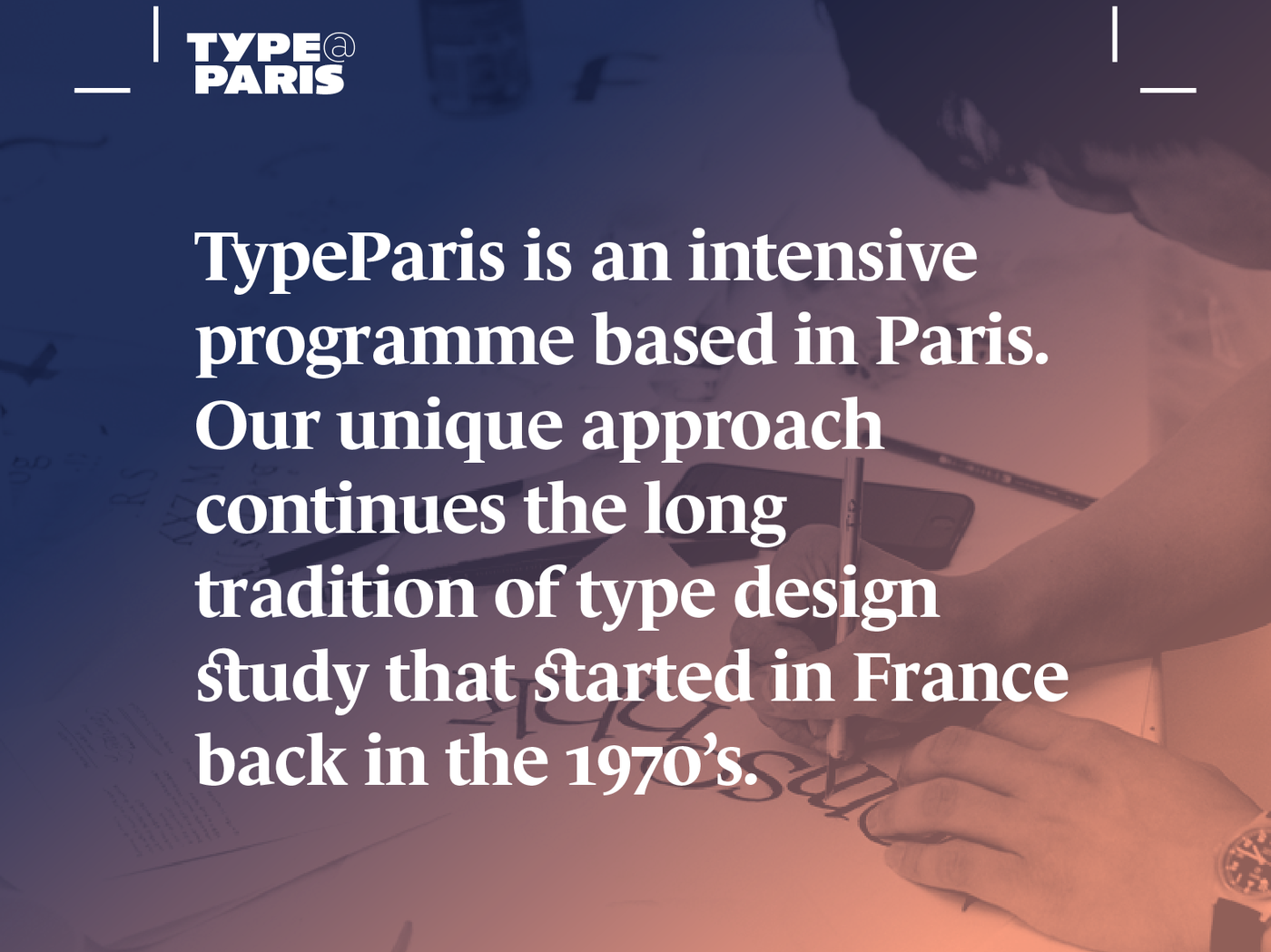 11 June - 13 July 2018, Paris, France
TypeParis is an intensive programme based in Paris. Our unique approach continues the long tradition of type design study that started in France back in the 1970's. The #typeparis18 programme will take place between 11 June 2018 and 13 July 2018. Applications for 2018 are now closed, but subscribe to their mailing list to don't miss 14 March 2019 application deadline!
The comprehensive programme runs 5 days a week for 5 weeks. The majority of sessions will be provided by two instructors together. With two sessions a day, instructors will deliver 340 hours of instruction during the 5 weeks. During this time several visits have been arranged to see notable french institutions and discover the immense and fascinating history of type, including the collections at Bibliothèque Nationale, Bibliothèque Mazarine, Bibliothèque de l'Arsenal, Musée de l'Imprimerie and Musée Gallo Romain in Lyon, etc.

The programme is in English and covers the learning of know-how in typeface design and calligraphy techniques, type history, and modern software practices. Attendees will gain knowledge through references and perspectives to help understand the key structure of letterforms.

Tutors: Xavier Dupré, Indra Kupferschmid, Jean François Porchez (founder of TypeParis), Julien Priez, Mathieu Réguer and Marc Rouault. Special sessions planed with Rainer Erich Scheichelbauer and Georg Seifer from Glyphs.
Each Wednesday TypeParis organize #tptalks18. Free talks, open to the public and streamed live to the world will include: Rejane Dal Bello, Hansje van Halem, Claudia Klat, Spin Studio, Morag Myerscough, Thomas Petitjean, Spassky Fischer as well all the #typeparis18 weekly international guests critics. The evenings involve two speakers and one facilitator. A tote-bag full of typographic goodies is given to all attendees! The evenings run late with conversation, food and drinks.



17 - 23 June 2018, Glasgow, Scotland

Test Unit is an art, design and architecture summer school and events program. Over the course of one intensive week Test Unit will explore the theme: 'Occupying the Post-Industrial City'. By converting a vacant building, Civic House, and adjacent vacant site in north Glasgow, into a publicly accessible space. During the week they have a symposium and several creative workshops. Read the interview we did last year with Helen Teeling, of Agile City, the platform behind Test Unit.

Application deadline: 14 May 2018
Fee: £200 students, £350 general admission
Tutors: TBA
Test Unit website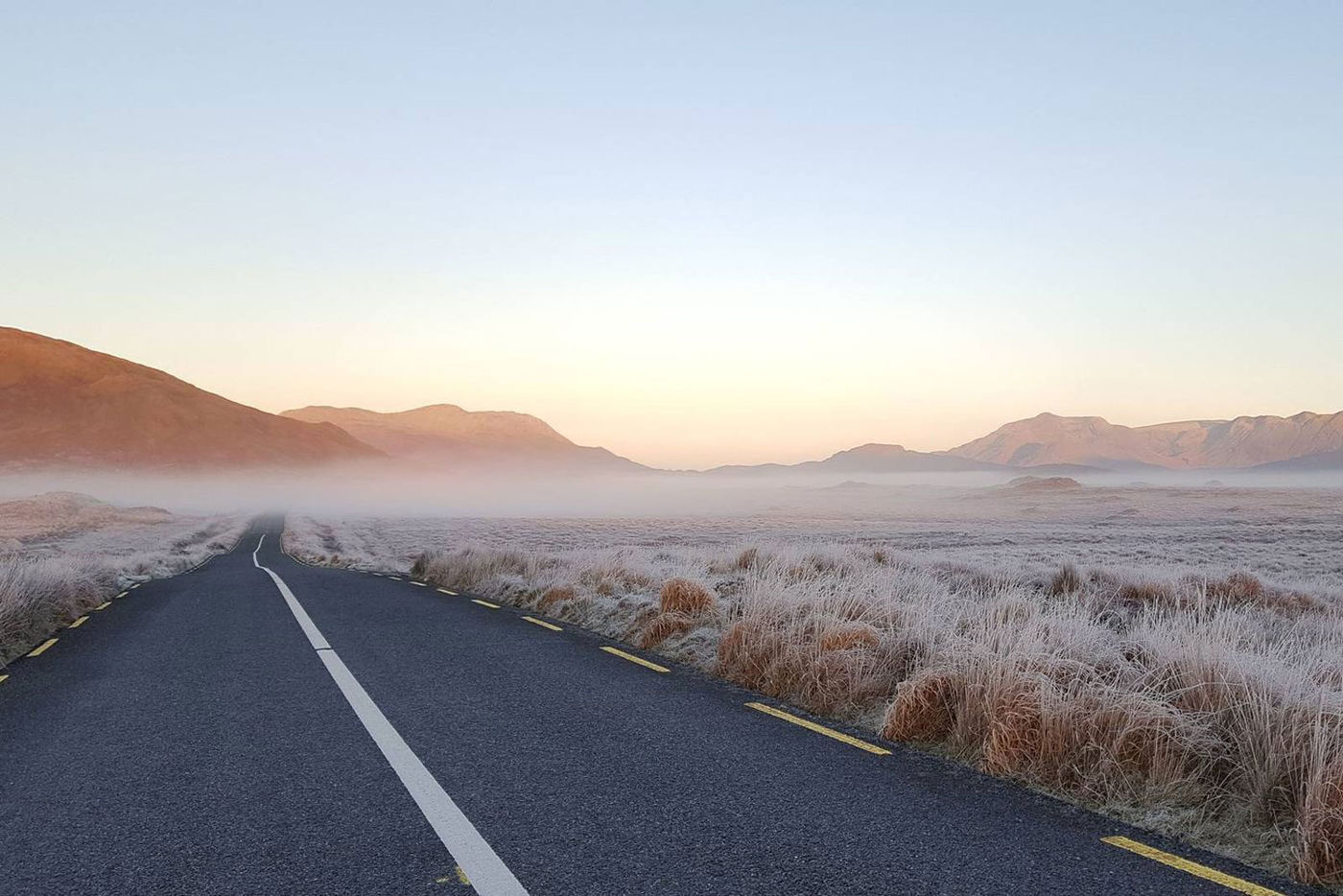 23 June - 6 July 2018, Letterfrack, Ireland
Design West — Ireland's exciting new International Design Summer School, set in Connemara on the Wild Atlantic Way, is now open for applications. Design West facilitates both individual and collaborative approaches to the making of 2D and 3D design expressions, including visual communication, installations, abstract and environmental design.

Application deadline: 14 May 2018
Fee: € 1800, includes accommodation
Max. participants: 42
Tutors: Lizá Ramalho, Artur Rebelo, Isidro Ferrer, Ken Deegan, Noelle Cooper, Colin Farmer, Conor Clarke, Susan Rogers, GMIT Letterfrack
Related interview: Conor Clarke on design summer school Design West
July
10 -30 July 2018, The Hague, The Netherlands
De Program is an intense three-week graphic design program that emphasizes the shift from the form to what informs the message including invisible networks that condition the continual transformation of messages.
Developed by the Communication Design / Graphic Design Programs at College for Creative Studies in Detroit and is lead by Doug Kisor Professor, Communication Design

Application deadline: 12 April 2018
Fee: $ 4300 (This includes three undergraduate or graduate credit hours in studio)
Tutors: TBA
De Program website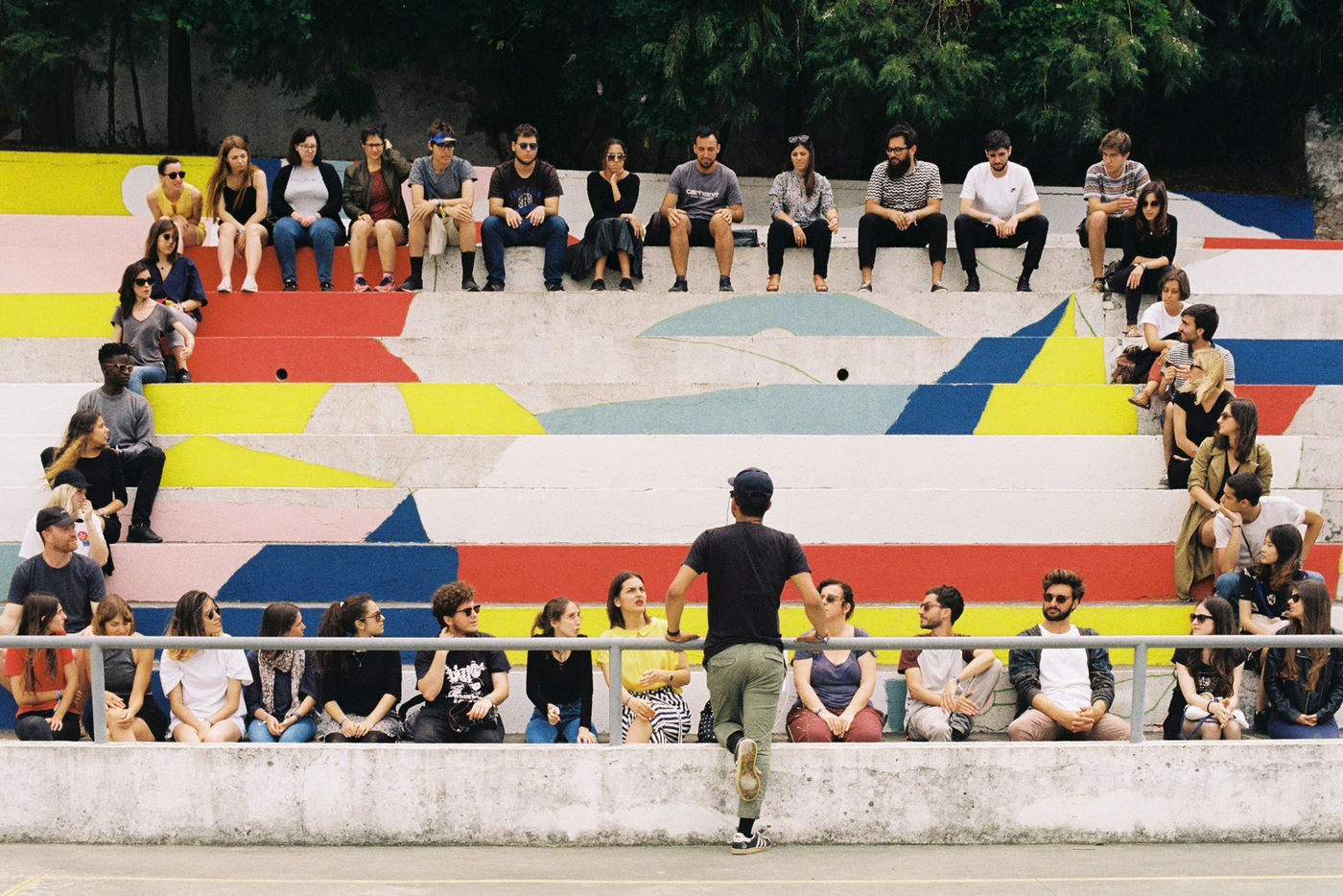 1 - 8 July 2018, Abrantes, Portugal

180 Creative Camp is a creativity event developed by Canal180, the Portuguese TV channel and online platform dedicated to the arts and culture. The camp aims to intersect traditional and media arts and interacting with the community of the host town with the motto "Creative Collaborations in Media Arts". 180 Creative Camp challenges the boundaries of contemporary creation, in fields such as design, video, urban art and architecture. Read the interview we did last year with Nuno Alves, curator of 180 Creative Camp and programming director of Canal180.

Application deadline: 1 July
Fee: € 300
Tutors: Jordy Van Den Nieuwendijk, George Muncey, Royal Studio, Elise by Olsen, Luis Severo
180 Creative Camp website
Know-How Show-How summer program "From Here & There to Little Paris"

2-7 July, Plovdiv, Bulgaria
The Know-How Show-How Summer Program is an independent learning platform that explores design and art practice as a means of cultural and social transformation. It takes place annually in Bulgaria since 2015.
The forthcoming edition of the platform will investigate the knowledge potential and material skills present in Little Paris, a vibrant neighborhood in the of city of Plovdiv. During this 6-days workshop, a local Cultural Community Center will turn into a research hub and creative studio for developing and testing new design models.
We encourage people with skills and knowledge from a wide variety of disciplines to apply; from architects and landscape designers to linguists or engineers, from graphic and product designers to social scientists, choreographers or geographers: welcome!
Application deadline: 17 June 2018 / Apply
Fee: € 150
Tutors: Elmo Vermijs, Dima Stefanova, studio Tuhlla, Maria Mitcheva, Auriane Preud'homme and many local experts and craft masters.
Know-How Show-How website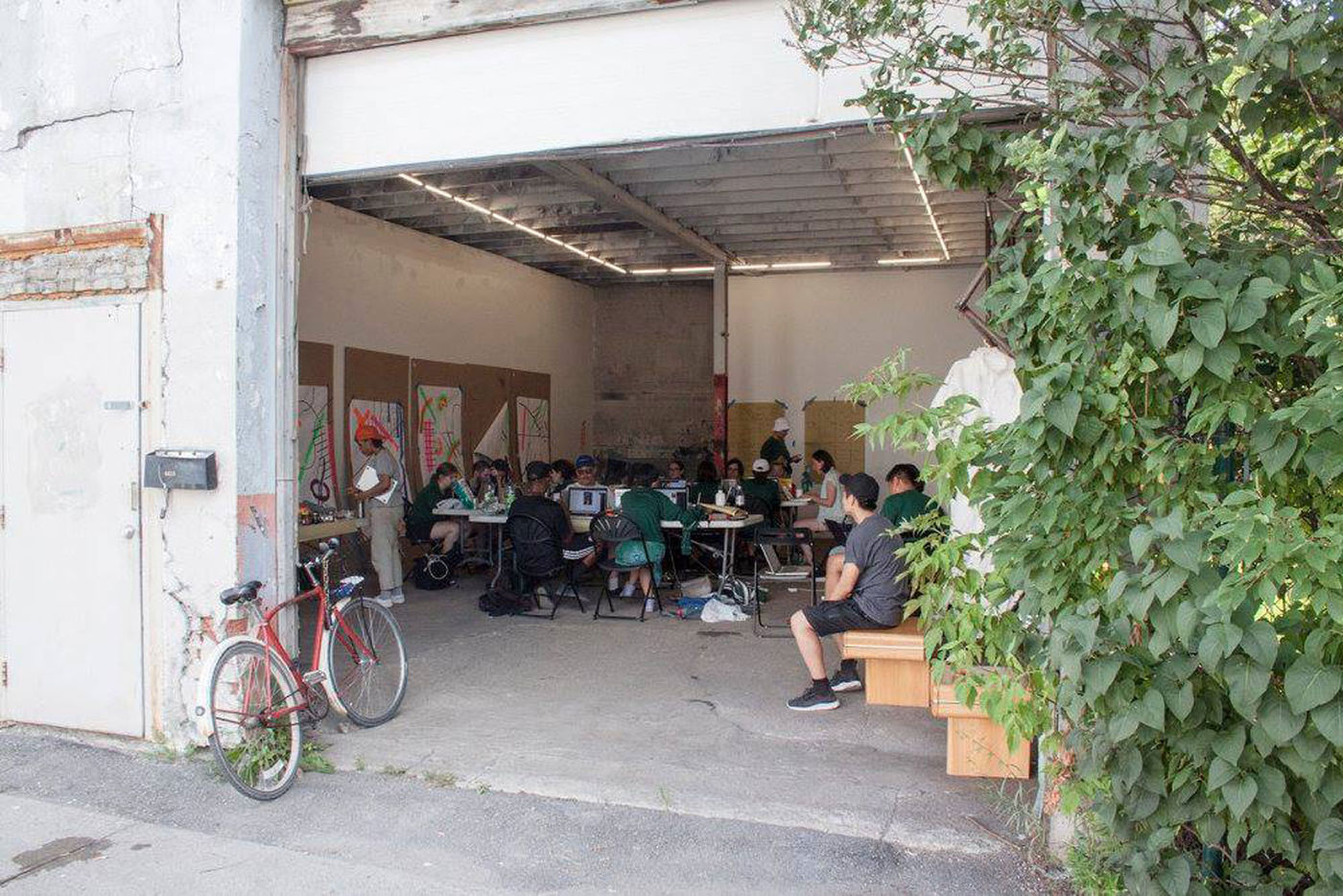 5 - 13 July, Montreal, Canada

This year the A School, A Park location, a garage, will transform into a print shop for 9 days, hosting a series of workshops and lectures that challenge and engage graphic design briefs with technique, experimentation, distribution and the community & cultural value of putting ink to paper in various scales, methods, and formats.

Application deadline: 20 May 2018
Fee: TBA
Tutors: Francois Girard-Meunier, Ingrid Rousseau, Geoff Han, Jessica Gysel and Sara Kaaman (Girls like us magazine) + more to be announced
A School, A Park website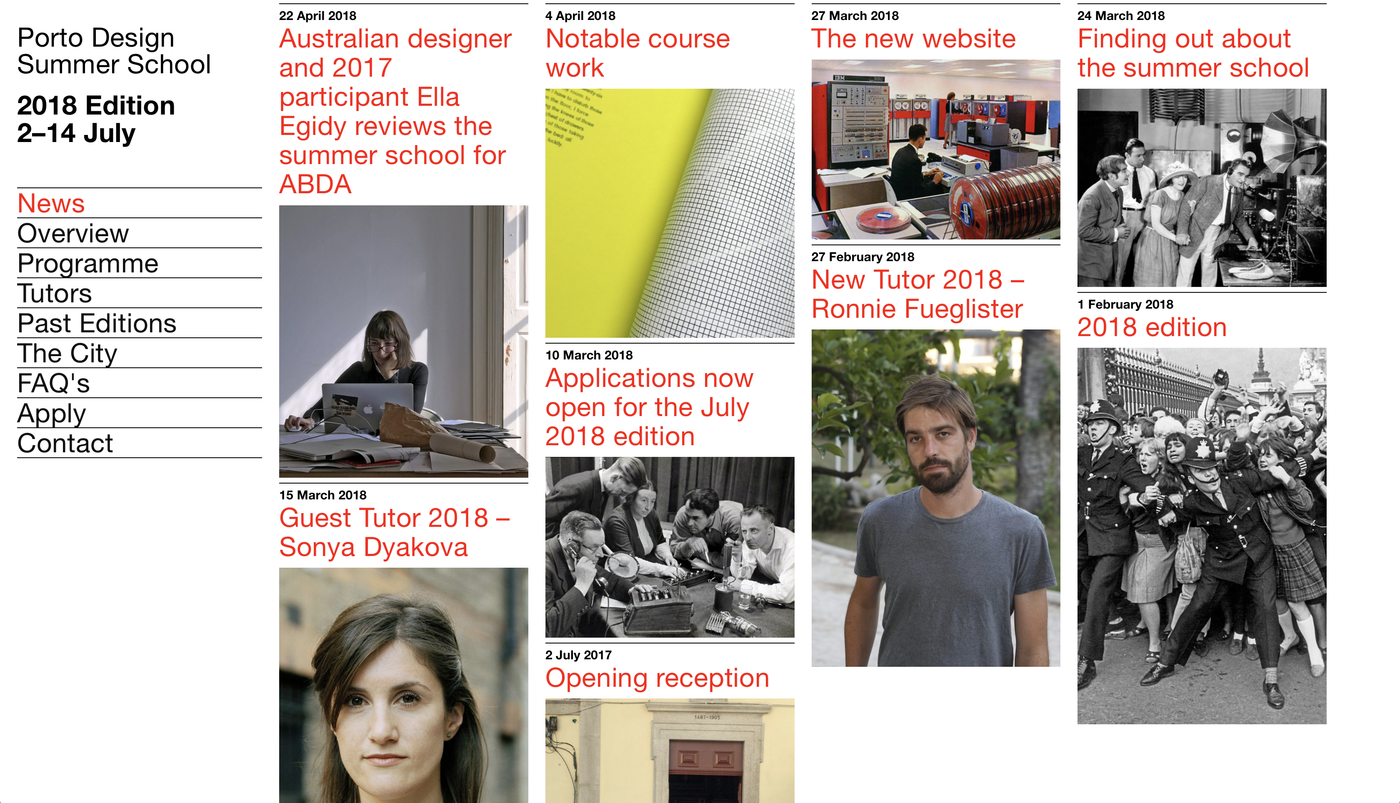 2 - 14 July 2018, Porto, Portugal

Porto Design Summer School is all about editorial design. In the two weeks the school focus on the world of book design and graphic design in general.

Application deadline: 22 May 2017
Fee: € 1590
Tutors: Hamish Muir, Andrew Howard, Ronnie Fueglister, Sonya Dyakova
Porto Design Summer School website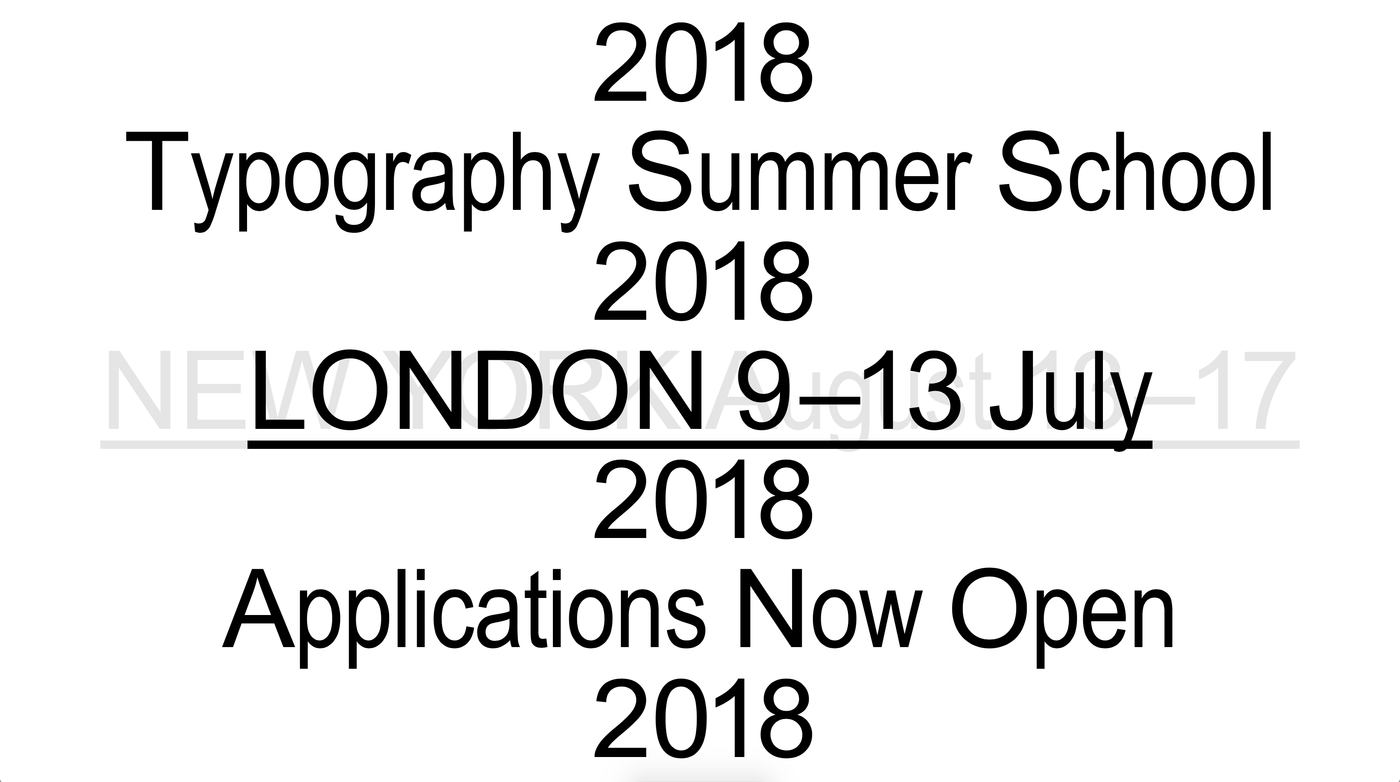 9 - 13 July 2018, London, UK

Typography Summer School is setup as a forum in which they discuss what typography is, its relevance in design history and the part it plays in today's society. During the five day program you investigate the role of typographic design across ranging mediums, from books to film credits and posters to websites.

Application deadline: 22 May 2018
Fee: £425
Max. participants: 30
Tutors: A Practice for Everyday Life, Catherine Dixon, Europa, Frith Kerr, James Langdon, Fraser Muggeridge, OK-RM, David Pearson.
Typography Summer School London website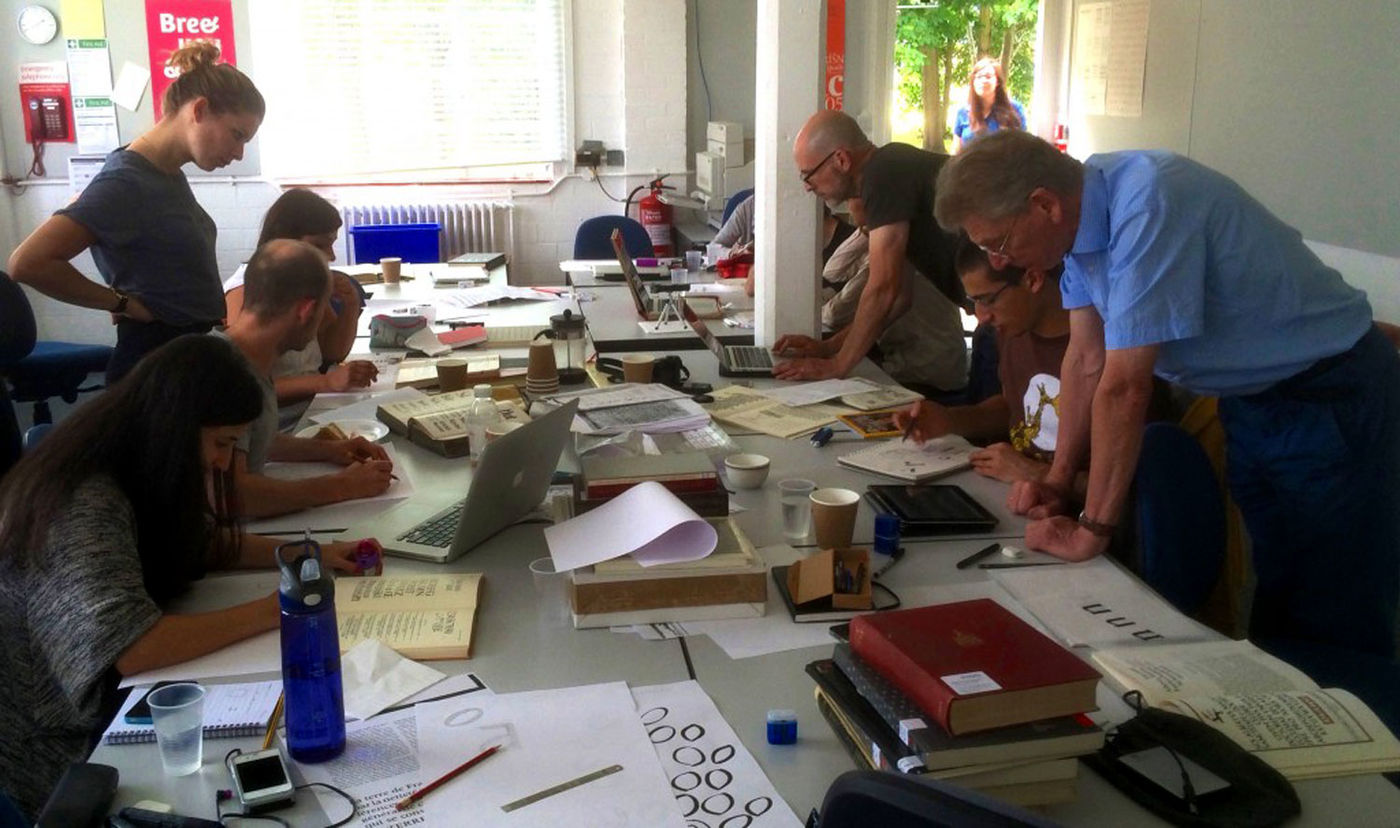 9 - 20 July 2018, Reading, United Kingdom

The TDi is two weeks of learning about typeface design and typography with exceptional tutors, and unparalleled resources. This happens in an environment where we can spend enough time to go deep into the interests of every participant, and follow the threads of inquiry into areas in which people have little experience.

Fee: £ 2660. (£1,080 for returning participants, for one week)
Max. participants: 25
Tutors: Gerry Leonidas, Gerard Unger, Fiona Ross, Eric Kindel, Ewan Clayton, Vaibhav Singh, Mohammad Dakak.
TDi website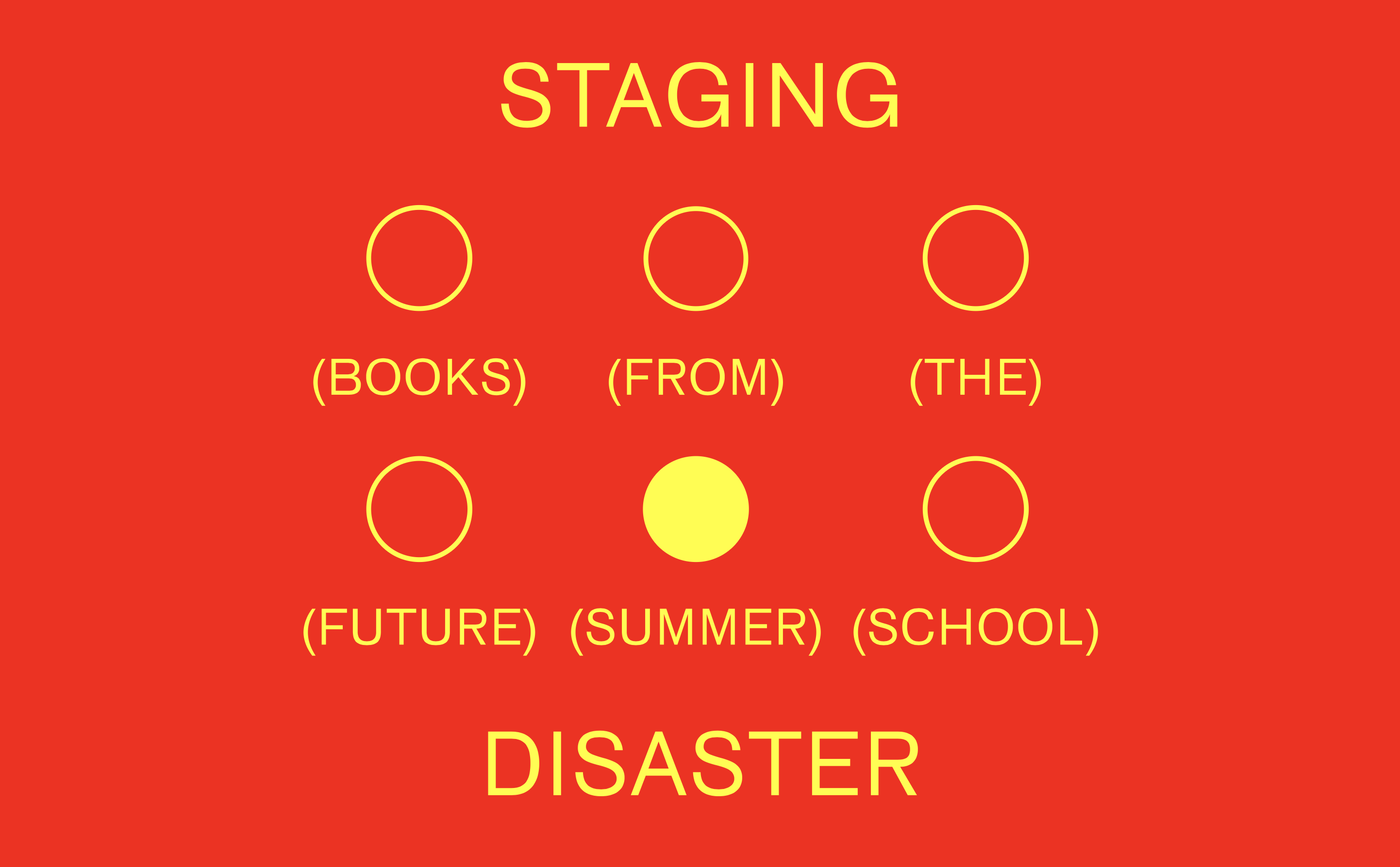 Staging Disaster is a ten-day workshop for designers and artists interested in exploring the relationship between visual communication, perception and reality through publishing.
Days will be structured around the integration of thought and action, supported through readings, discussions, guests talks and crits, tutorials and hands-on activities, all conducted in English. The workshop involves fast-paced turnaround requiring participants to be resourceful and progress daily based on feedback from peers and tutors.
Books From The Future practices a think-and-do ethos encompassing:
inquiry: how to pose research questions and convert them into reflexive strategies for form-making and form-finding
concept: how to articulate and negotiate one's intentions, personal approach and results in relation to content and context
design: how to shape and sequence information into a unique reading experience, with particular emphasis on typographic systems
16–27 July 2018, London, United Kingdom
Application deadline: 1 June 2018, midnight
Fee: £ 600
Max. participants: 15
Tutors: Yvan Martinez and Joshua Trees, Ayşe Köklü, Jack Clarke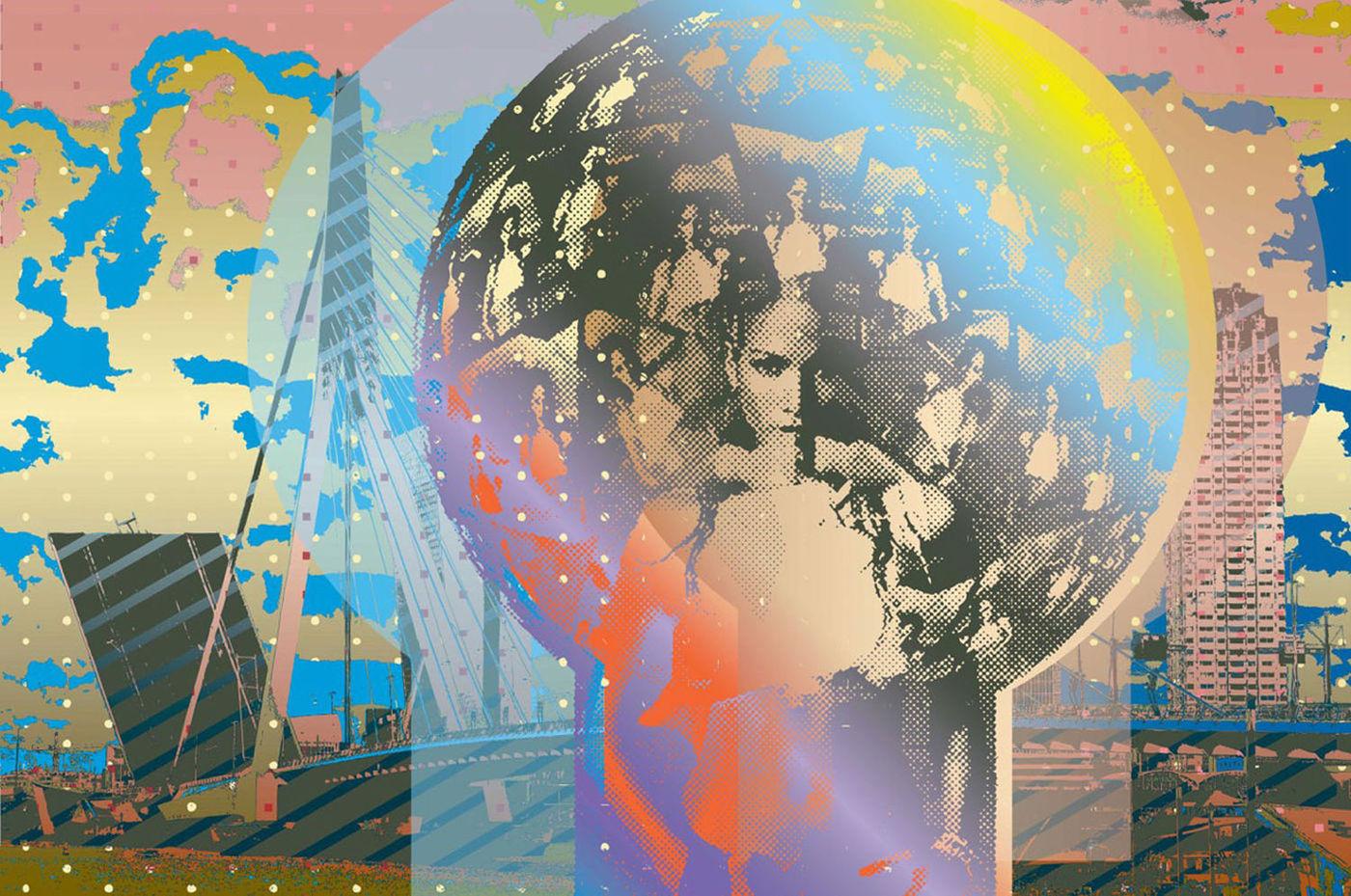 18 - 25 July, Rotterdam, The Netherlands
Design summer school Rotterdam Babylon on Visual Complexity in Social, Autonomous and Commercial Practices. First edition of this intense 8-day summerschool organized by WdKA (Willem de Kooning Academy Rotterdam). During the week you engage with fellow designers and artists ánd the city of Rotterdam to explore, identify and strengthen your professional engagement. You learn how to reach out in complex social environments, and make the communication bubble pop!
Fee: €1750
Application deadline: April 30, 2018 — Apply
Tutors: Edith Gruson, Gerard Hadders
Rotterdam Babylon website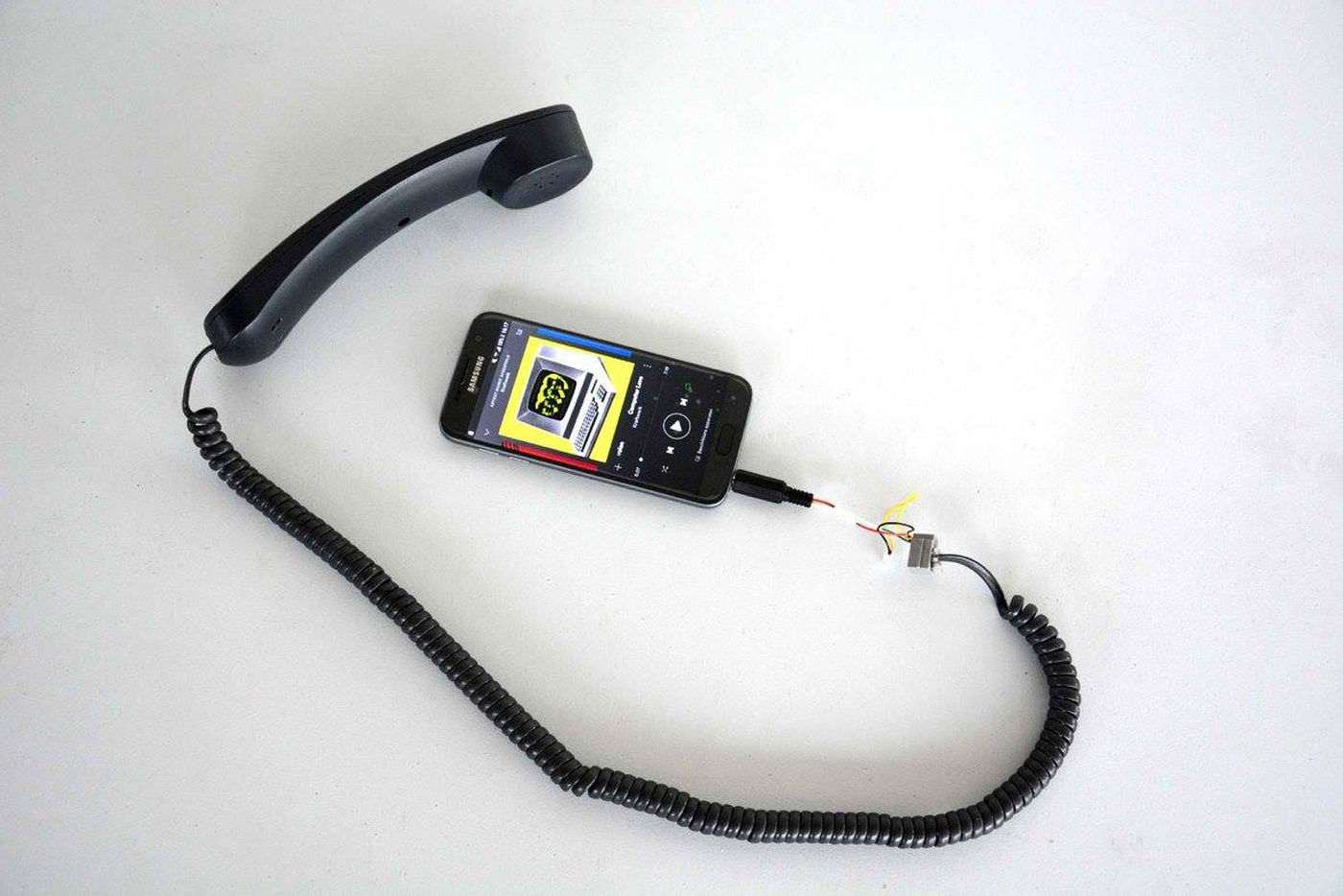 21 July - 2 August, 2018, Amsterdam, NL
Under the title: Fake it! Fake them! Fake you! Fake us!... Hackers & Designers calls for taking things into own hands. By inviting hackers/designers/makers/artists to come together for 2 weeks in the summer we aim to establish a critical perspective on truth as such, and call for an informed dealing and working with multiple truths. Tutors and mentors will become participants, participants become workshop leaders–everyone will be taken on the collective venture of shared responsibility, bringing in own expertise, urgencies and experience.
Application deadline:
Fee: free of charge. Free of charge means: by contributing with a workshop you will be able to attend all workshops and other activities of the program.
Max. participants: 30
Tutors: Things Network, Gottfried Haider, Sarah Garcin, Bongani Ricky Masuku, Center for Genomic Gastronomy, Sjef van Gaalen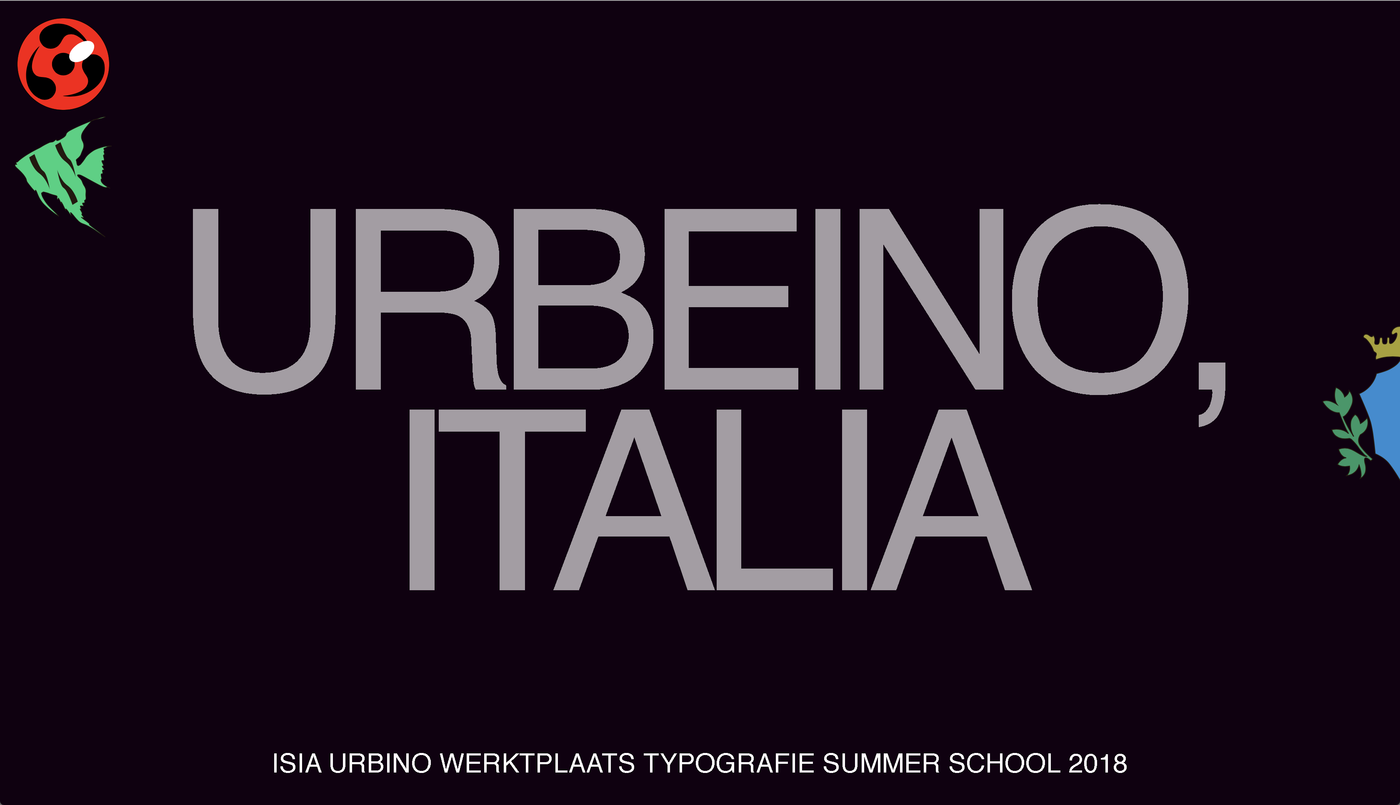 22 July - 3 August 2018, Urbino, Italy

10th Edition! Since 2009 Werkplaats Typografie and ISIA Urbino, joined together to set up this international Summer School. This years theme is loosely derived from the (Architectural) setting and location of Urbino, its typical (Italian) culture (food, art, design, people), and its (ancient, or young) history and what this could all embody, and be of inspiration to you.
Application deadline: 14 May 2018
Fee: € 1100.
Tutors: Armand Mevis, Maureen Mooren
ISIA Urbino/Werkplaats Typografie Summer School website


Centre for Next Crafts (C4NC) Summer School

July 23 – August 3, 2018, Prague, Czech Republic
Centre for Next Crafts (C4NC) undertakes interdisciplinary research and development of projects with industry. They focus on the intersection of emerging technologies, design, science and practical craftsmanship. C4NC aim is to serve as a structure for next generation of critical makers and strategic thinkers that can responsibly and successfully navigate the upcoming challenges to tomorrow's society.The Centre for Next Crafts summer school offers five unique two-week programs:
Application deadline: May 31, 2018
Fee: EUR 1,400 / USD 1'750 (without accommodation) // EUR 1'800 / USD 2,250 (including accommodation).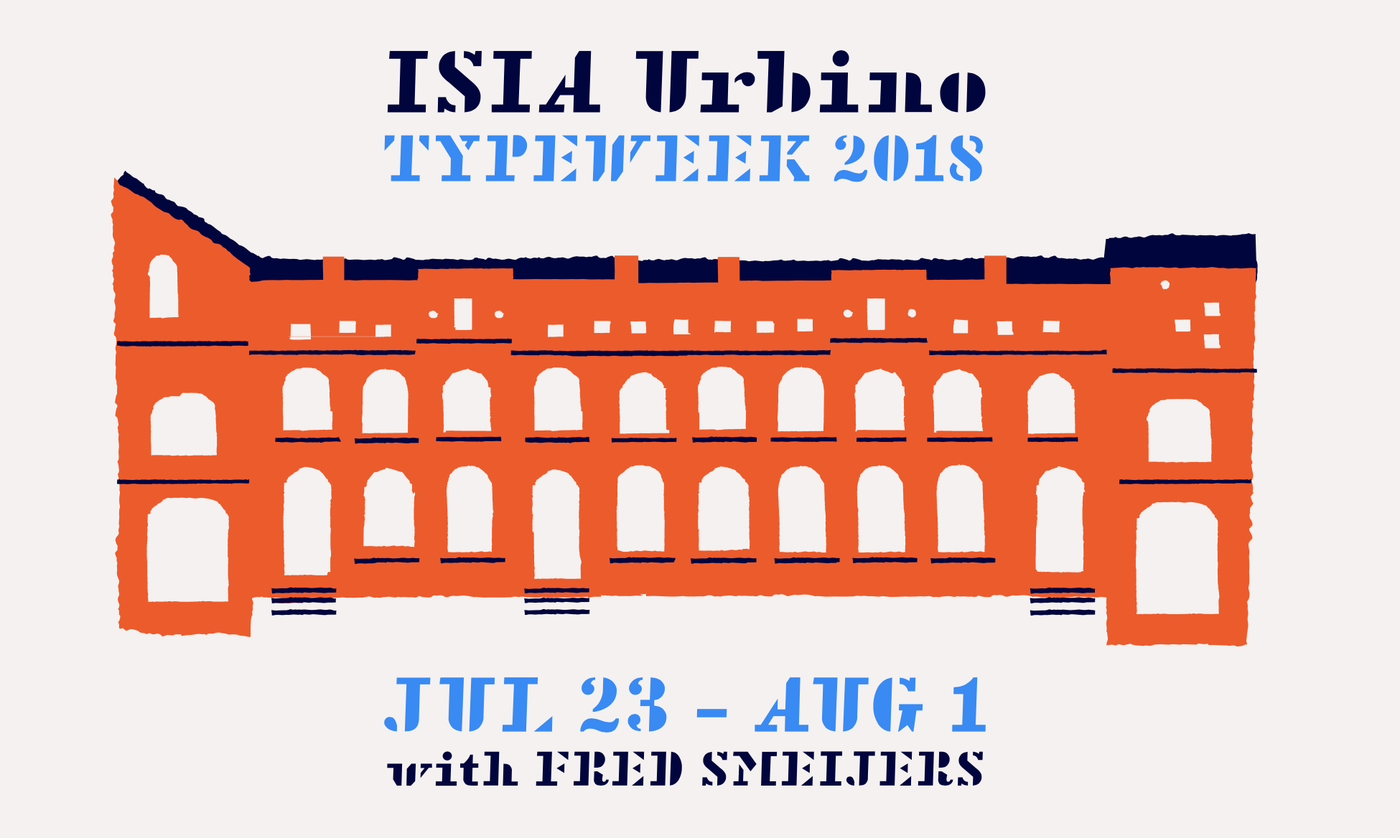 ISIA Type Week

23 July - 1 August 2018, Urbino, Italy
ISIA Type Week is an intensive course in type design led by Fred Smeijers and held at the Higher Institute for Applied Arts in Urbino, Italy. The course follows a teaching method developed and practised by Smeijers, who has more than 30 years experience as an educator. The method guides students from analog to digital designing along a smooth and constant learning curve. The 8-day, 2018 edition of the course extends the existing curriculum to include a subject-related trip to the nearby cities of Fano and Pesaro and a visit to the historic library of the University of Urbino, alongside regular contributions by visiting tutors who this year include Eric Kindel, Riccardo Olocco and Luciano Perondi.

Application deadline: 13 May 2018
Fee: €800
Tutors: Fred Smeijers, Eric Kindel, Riccardo Olocco, Luciano Perondi

August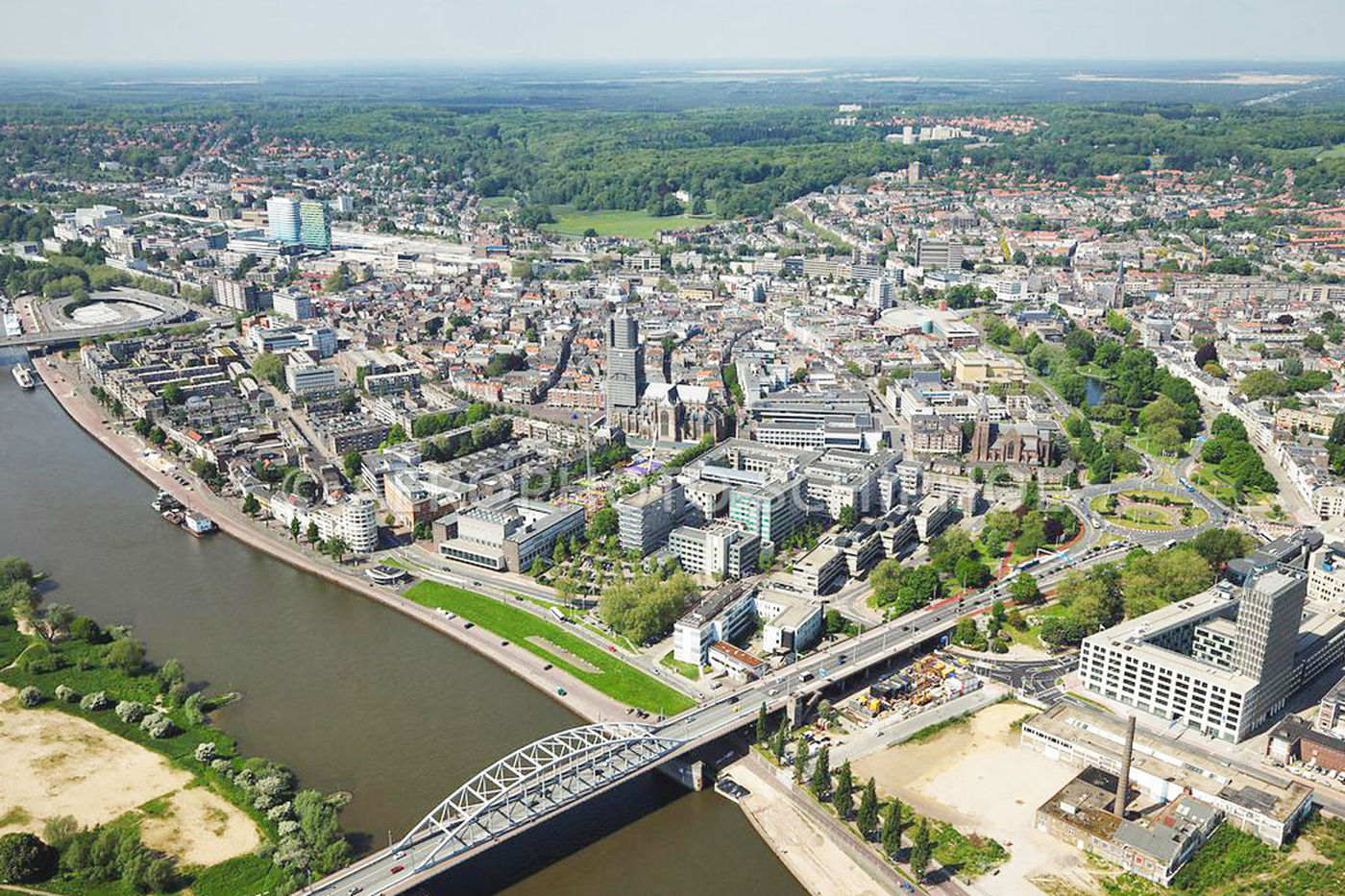 10 - 24 August 2018, Arnhem, The Netherlands

The GDA Summer Sessions is a mobile summer school program developed by Graphic Design Arnhem (GDA), ArtEZ University of Art Arnhem, NL. Summer Sessions' goal is to introduce participants to the concepts behind contemporary (graphic) design research, speculative design and design critique, as well as how to integrate these ideas into one's own design practice. The program comprises two phases: Research and Design. The first week is dedicated to research and input. The second week is output-oriented and dedicated to producing work. Theme X is Method.

Application deadline: 2 June 2017
Fee: €1995 (GDA students receive a scholarship from ArtEZ and pay €1495)
Tutors: Catalogtree, Coralie Vogelaar, Danny van der Kleij, Donna Verheijden, Jeremy Jansen, Remco van Bladel, Team Thursday, Thomas Castro
GDA Summer Sessions website


13 - 17 August 2018, New York, USA

Typography Summer School is setup as a forum in which they discuss what typography is, its relevance in design history and the part it plays in today's society. During the five day program you investigate the role of typographic design across ranging mediums, from books to film credits and posters to websites.

Application deadline: 22 May 2018
Fee: $750
Tutors: Danielle Aubert, Other Means, Fraser Muggeridge
Typography Summer School New York website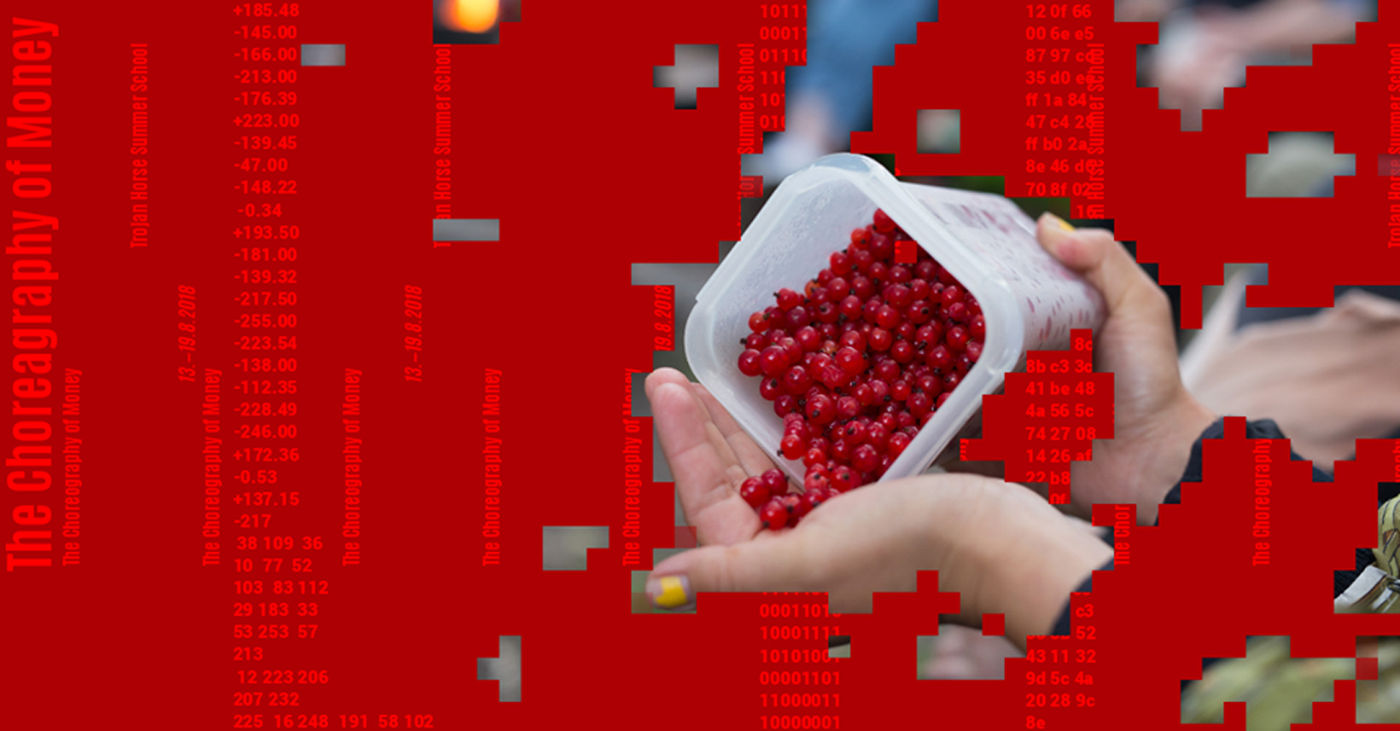 13.–19 August 2018, Bengtsår Island, Hanko, Finland
This year the Trojan Horse Summer School will construct a monastery-like environment on the Island of Bentgsår. The theme of the year is The Choreography of Money.
During the seven days you will enjoy the isolation of the island, read together, get to know each other, discuss, go to sauna and have workshops. There will be moments from our daily routine to share your own interests, research topics or organise a workshop for the others. The reading circles will circulate around the topic of money, value and validation.
This year the summer school is also trying to rethink the role of money in the education system. The summer school is free of charge. You do not need money to take part. We even provide food and all other expenses on the island, and everyone is accommodated in their tents. Each participant will receive a grant of 200€ that can be used for traveling or other summer school related expenses.

Trojan Horse Summer School hopes to become a residency–like interdisciplinary structure for individuals from various backgrounds, such as design, architecture, economics, social sciences, art, etc. to share their thoughts and knowledge about the topics they find urgent and valuable. This year they especially encourage recently graduated professionals and master-thesis-workers to register. All students and older professionals are of course welcome as well.

Application deadline: Registration is open until midnight the 3rd of June, (Finnish time, GMT+3)
Cost: € 0 / When accepted you get a €200 grant / Apply
trojanhorse.fi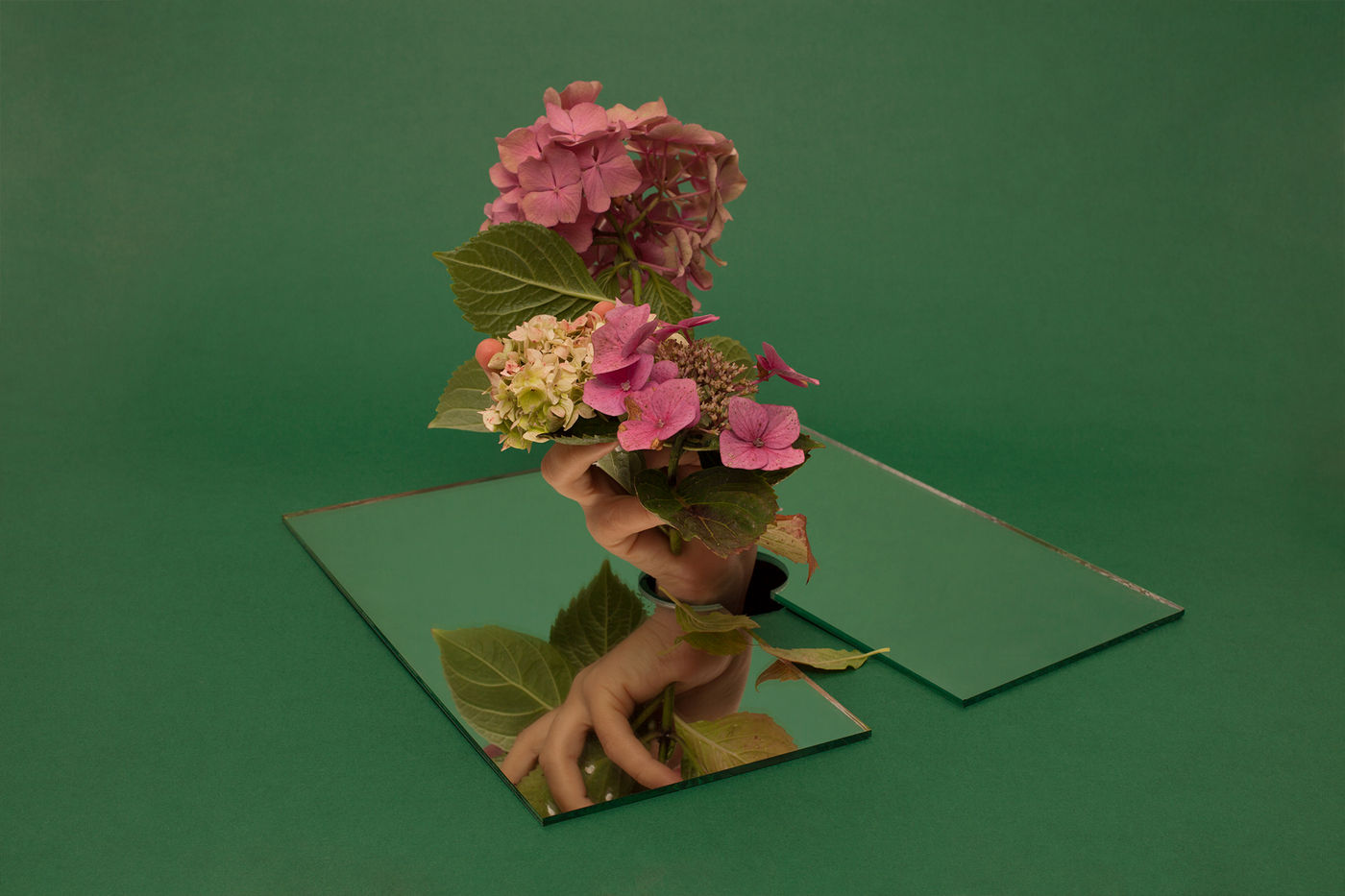 19-25 August 2018, Berlin, German

The Perennial Institute is an experimental education program created to explore the boundaries of design and art practice through the lens of plants. In our 2018 Berlin summer program, we have crafted an workshops and experience that will deepen connections with this important resource, in order to expand our creativity. We will bring together creatives, cooks, scientists, florists, foragers, and more in the pursuit of experiences, knowledge, experimental practices and new awareness. The program is aimed at artists, designers and those interested in plants. Each day participants will explore plants in new ways from sensory perception to ethnobotany, arrangement, scent, pigment production, Berlin community gardening, and more. It will culminate in individual experiments around the city of Berlin.

Application deadline: 15 July
Cost: € 700 Apply
perennialinstitute.com



Open Set 'Fluid Rhythms'
15-25 August 2018, Amsterdam, The Netherlands
The Summer School is the start of a seven-month programme 'Fluid Rhythms', which aims to address the key practices and methods of 'rhythm' in the fields of arts, design, urban planning, performance, and humanities. How can we tune the urban infrastructures of everyday life, that are influenced by rigid power structures and concrete separations? Rhythmanalysis in populated areas is an observational method which allows researchers to understand the effects of the variations in movements, spaces, sounds and natural forces on the inhabitants of those areas. This entails entering a process of research, design and testing in the local context. This intense programme provides a unique opportunity to experience a diverse set of concepts and methods related to 'rhythm', within the context of the Bijlmer, — one of the most vibrant neighborhoods in Amsterdam, once envisioned as an urban utopia and famous for being called the 'city of the future'.
Building on the Summer School, it is also possible to continue the programme, by joining the related LAB trajectory (for developing new practice-based research projects) and the Seminar 'Rhythmanalysis in Context' (October 2018–February 2019).
Application deadline: 1 July (early birds 1 June)
Amount of participants: 32
Cost: € 1000 / € 900 early birds
Tutors: TBA
openset.nl
If we missed the one, you are organizing or attending, please let us know.
Have a great summer.