Call for Applicants: 180 Creative Camp 'not that kind of camp'
by Neon Moiré
The summer is coming closer and we want to know if we should sign up for some extraordinary learning experience. So we asked some of the finest summer schools why they are organizing unforgettable adventures for you.
At IAMW16 we met Luis and Guilherme of Canal 180 and we wanted to apply immediately after the told us what they planned for this years edition of their summer school. The second in this summer school series is 180 Creative Camp, that promises to be 'not that kind of camp'.
Now we're talking with Nuno Alves, curator of 180 Creative Camp and programming director of Canal180, Portugal's first open source TV channel entirely dedicated to culture, arts and creativity that collects and produces audiovisual contents on a global scale. Canal180 is focused on a new generation of creators and organizes the program through a curatorship logic, following the Open Source model. 180 Creative Camp is a 8-day summer school, starting July 3, 2016 in Abrantes, Portugal. Participants are invited to apply until 25th of May.
Why are you organizing 180 Creative Camp?
The camp emerged to gather all these new creators to develop new collaborative creations among artists from all parts of the world, always with the aim of producing multimedia contents, exploring new formats as the ones we can consume nowadays on multiple platforms (mobile, cinema, tv, transports, internet, social networks, etc).
Additionally, 180 Creative Camp aims to be a 'summer academy' to provide new experiences at a professional level to all the students in the field of arts and communication. The camp presents a series of workshops, masterclasses, talks, commented movie sessions and a friendly interaction between the invited artists and the participants, during the entire week.
What is the biggest challenge for 180 Creative Camp?
The challenge is to think, to talk, to create, to produce, to report, to communicate.
What do you want your students to take home after they participate in 180 Creative Camp?
We hope they live unforgettable moments and experiences and also that they can develop their own creative projects on an academic or professional level. 180 Creative Camp is a very artistically open event, which means that you can find architects working with directors or illustrators collaborating with musicians. This interaction between disciplines is the greater goal of Canal180.
How do you select the tutors?
We have new tutors every year that are supported by our core team (production and communication team) that is always the same. This team is composed by directors, motion graphics experts, photographers, producers, translators, etc. This allows us to guarantee a good production for the tutors' projects and workshops.
Firstly, we select the artistic areas that interest us the most to explore in each edition of 180 Creative Camp. We always try to bring 'Transmedia Storytelling' experts with whom we try to explore the formats and models of communication. We will always have with us directors, illustrators, publishers, curators, and experts on the most important techniques to produce audiovisual content.
Then, depending on the city selected to host this event, we adapt the program to explore that place. Since 2013, in Abrantes, we decide to explore intensively the urban intervention and the ephemeral architecture.
We are looking for artists that develop amazing projects all over the world, with many different backgrounds, to work on transdisciplinary projects.
What are you most proud of or excited about if you look at the 2016 program?
This year, we have Frank Kalero, Sean Dunne and Isaac Niemand, 3 artists that we wanted to invite for a long time but we couldn't have them with us due to agenda problems. This is a group of creators that for a great deal influences the way we see the contemporary creativity world.
We are very happy with our workshop plan that represents very important themes with very experienced tutors like: Sean Dunne (documentary director), Frank Kalero (transmedia communication), Alec Dudson (publications), Boa Mistura (street art), Javier Ibañez (urban intervention), Simon Landrein and José Cardoso (illustrators). We also want to learn a lot from the evolution of these workshops.
What is the most memorable moment that can be linked to the bootcamp?
I will never forget a small walk that I did on the first day of our first edition in Abrantes, at the 2013 Camp. After split the participants on the workshops and fill all the details about the day plan on my computer, I went for a walk to check how the workshops were going. First I found Boris Hoppek playing with huge balloons on the streets of Abrantes, then I found Atelier da Bouça, a collective of architects, playing with 10.000 kg of cork to build an ephemeral gallery on the old and empty swimming pool, and then, the most unexpected moment: I found a living representation of a dead human body affecting two Tennis players on their match [part of the workshop of Álvaro Silva Vieira]. All these happened at 10:30 am, so we would have all the day to still being creative and all the week to develop even better ideas...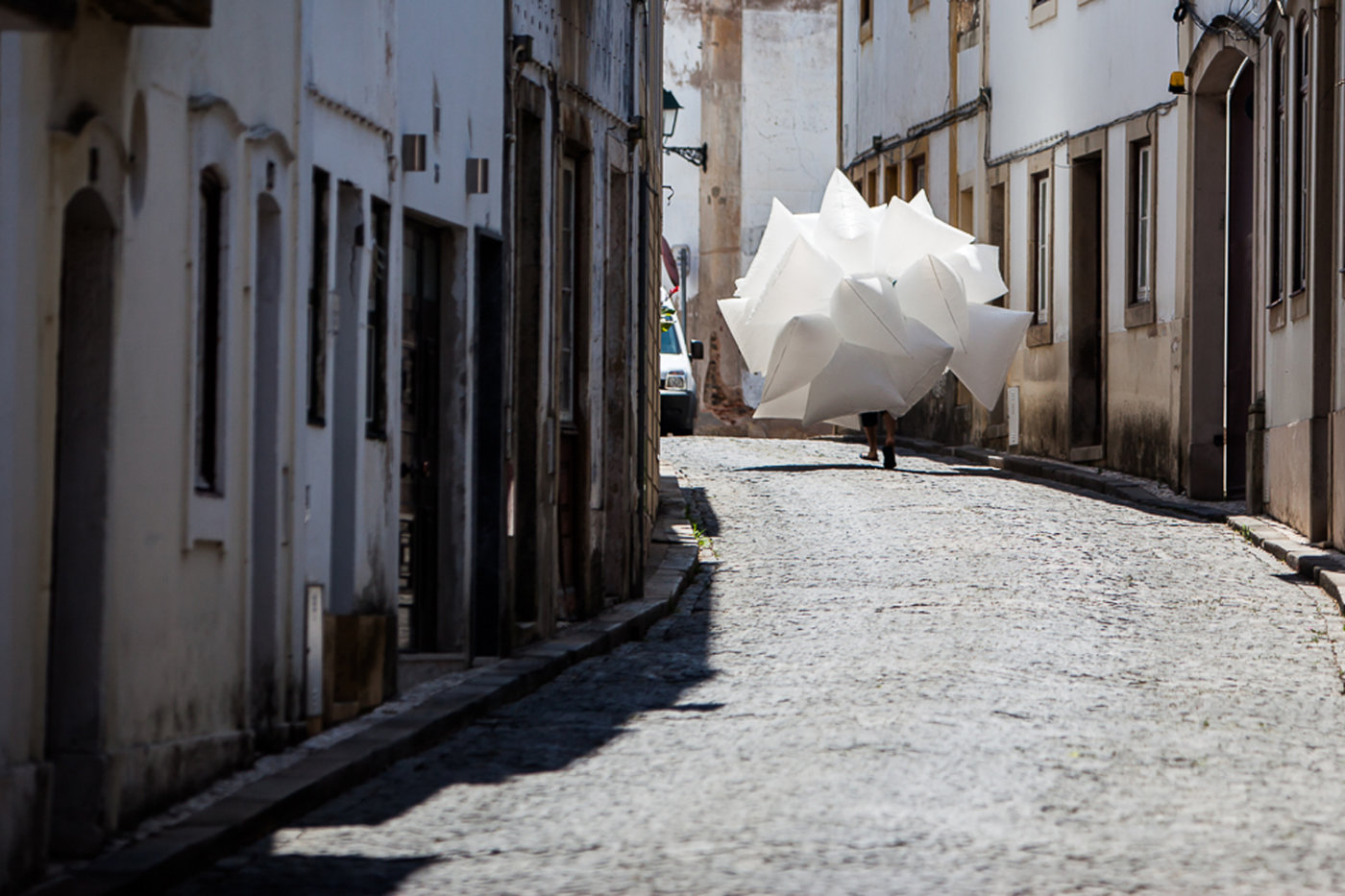 Boris Hoppek.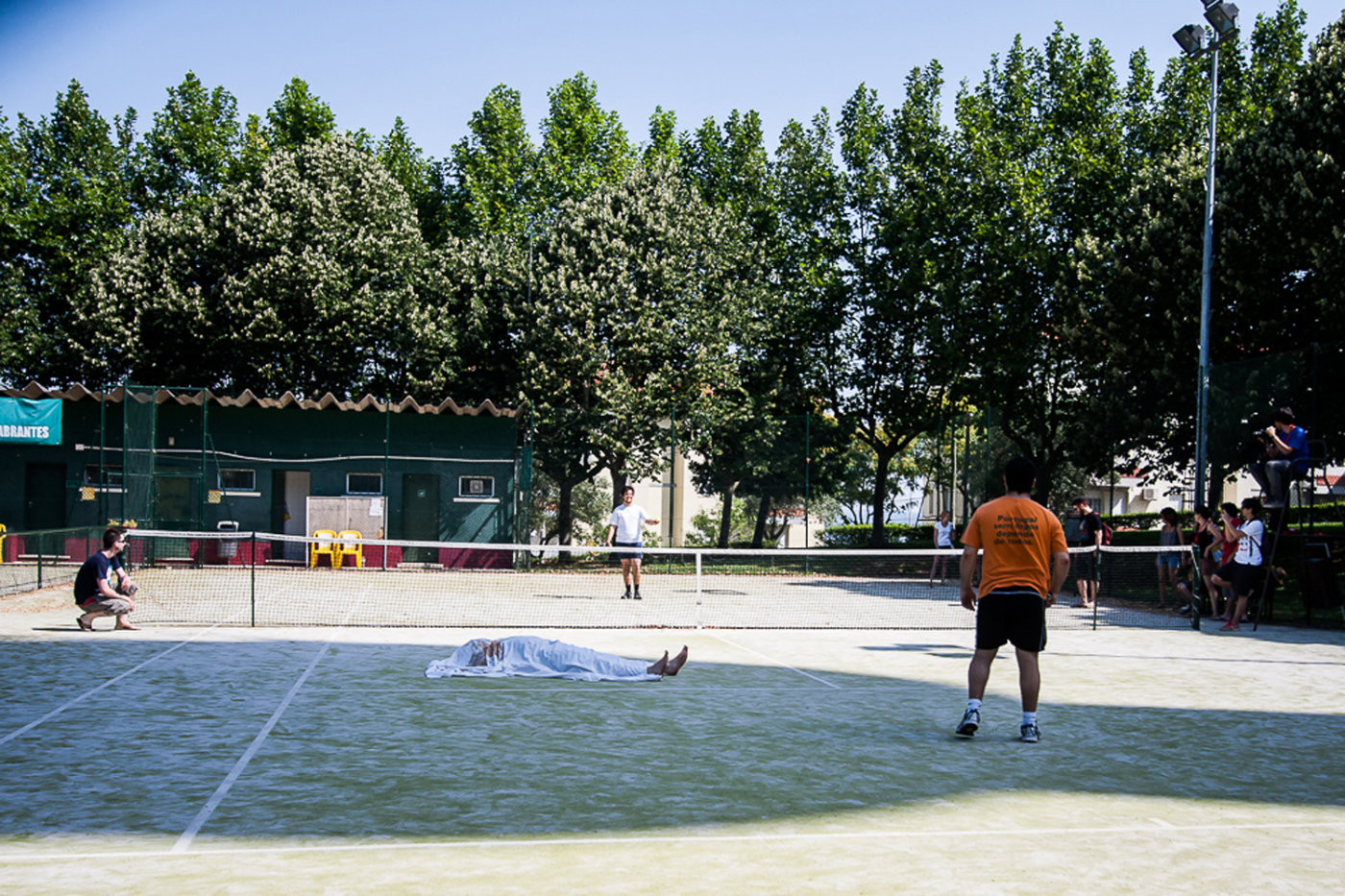 Workshop Álvaro Silva Silvaira.
Result of workshop with Álvaro Silva Silvaira during the 2013 camp.
What do we have to do to get accepted?
On the selection process we will study the participant's portfolio. And we don't want to see one thousand projects, we are more focused on the quality of the work and on the way it's presented. The 50 selected participants should be students or professionals like directors, designers, illustrators, motion graphics experts, journalists, photographers, architects, musicians, fashion designers, painters, marketing/advertising experts, etcetera. Only with this diversity we can guarantee original projects and formats. 180 Creative Camp is (and will always be) a platform of experimentation of new concepts and formats.
Why should we attend the 180 Creative Camp?
You should attend the 180 Creative Camp because you will have a chance to learn, interact, have fun and develop your entrepreneurial abilities to work on creative projects.
Neon Moiré is looking forward to see the results of the publication concept(s) made with Alec Dudson of Intern. The Monday and Friday evening program look amazing. It will be a rare opportunity to learn how to capture a sacred moment in a transmedia project.
180 Creative Camp
3-10 July 2016
Abrantes, Portugal
Application deadline: 25 May 2016 → Apply
€ 100 - 300
180.camp
Tutors: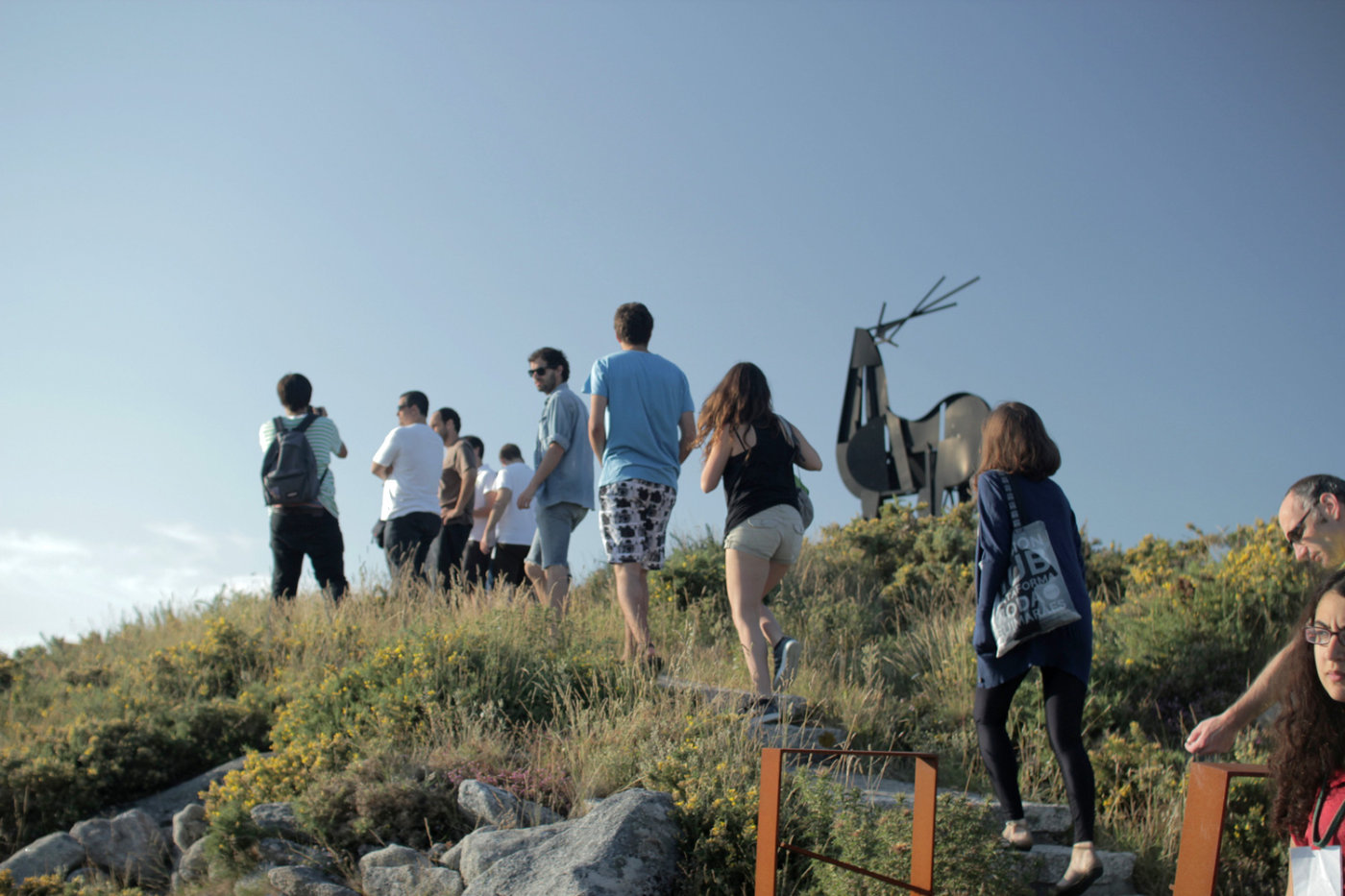 Field trip.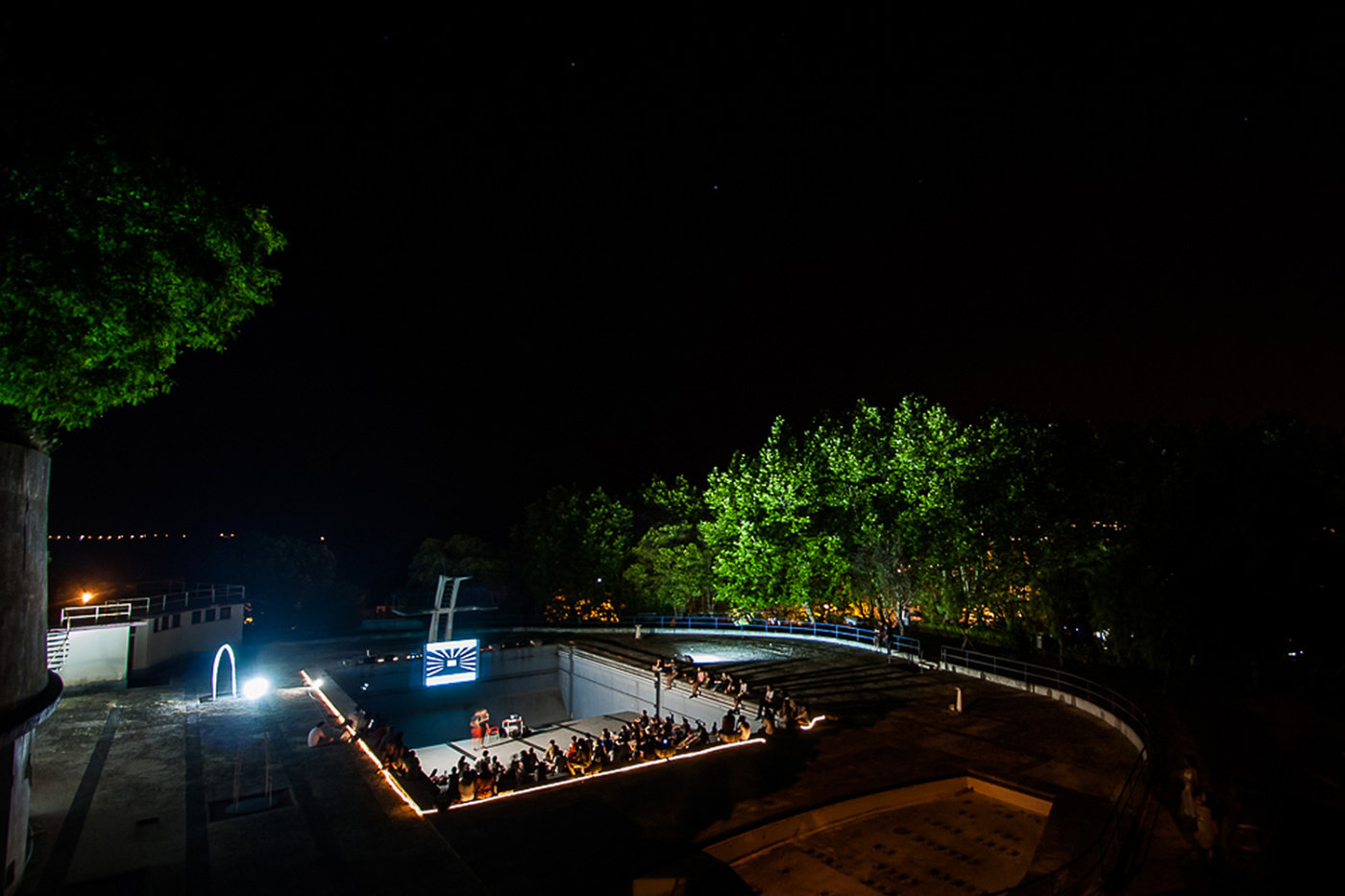 Screening 180 Creative Camp, 2015.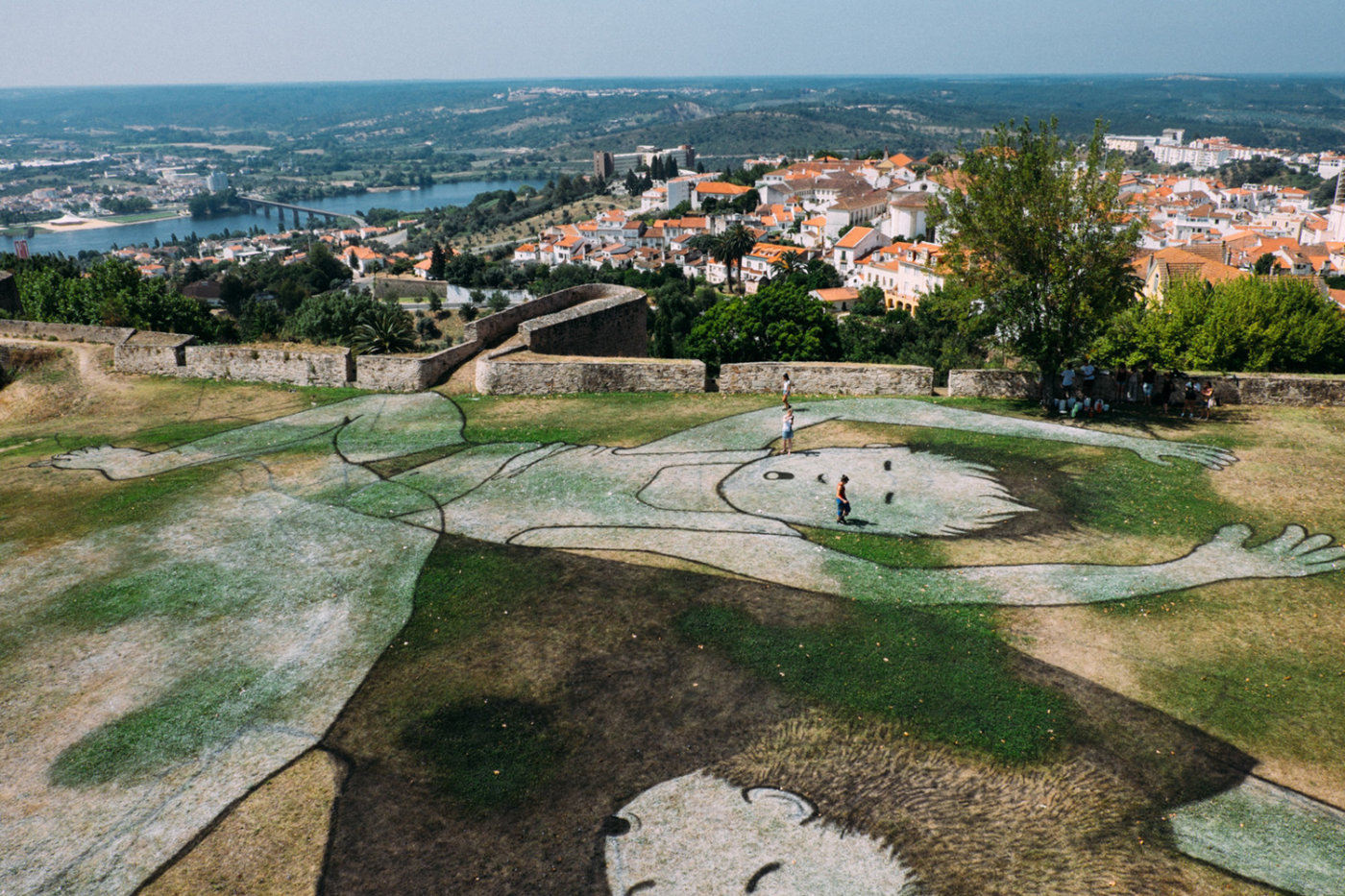 Abrantes, is a very beautiful and cozy toen, at the bank of the Tagus river located in the centre of Portugal. Just one hour from Lisbon.