Neon Moiré X Graphic Matters
by Neon Moiré
In partnership with Graphic Matters, we bring a special serie of interviews with researchers, designers and thinkers who presented their work during this graphic design festival. Thomas Dahm talks in-depth with them about their journey to become a designer, how they see their role as a graphic designer, their work, the festival and more...

Since 2008 the biannual Graphic Matters, founded in 2008, shows every two year how graphic designers shape and influence our perspective on current issues that matter. With the slogan 'Visual stories you care about', Graphic Matters presented work from over 200 international designers. Through their exhibitions, talkshows and workshops Graphic Matters challenges the visitor to create their own image. Enjoy listening or watching the live broadcasted interviews.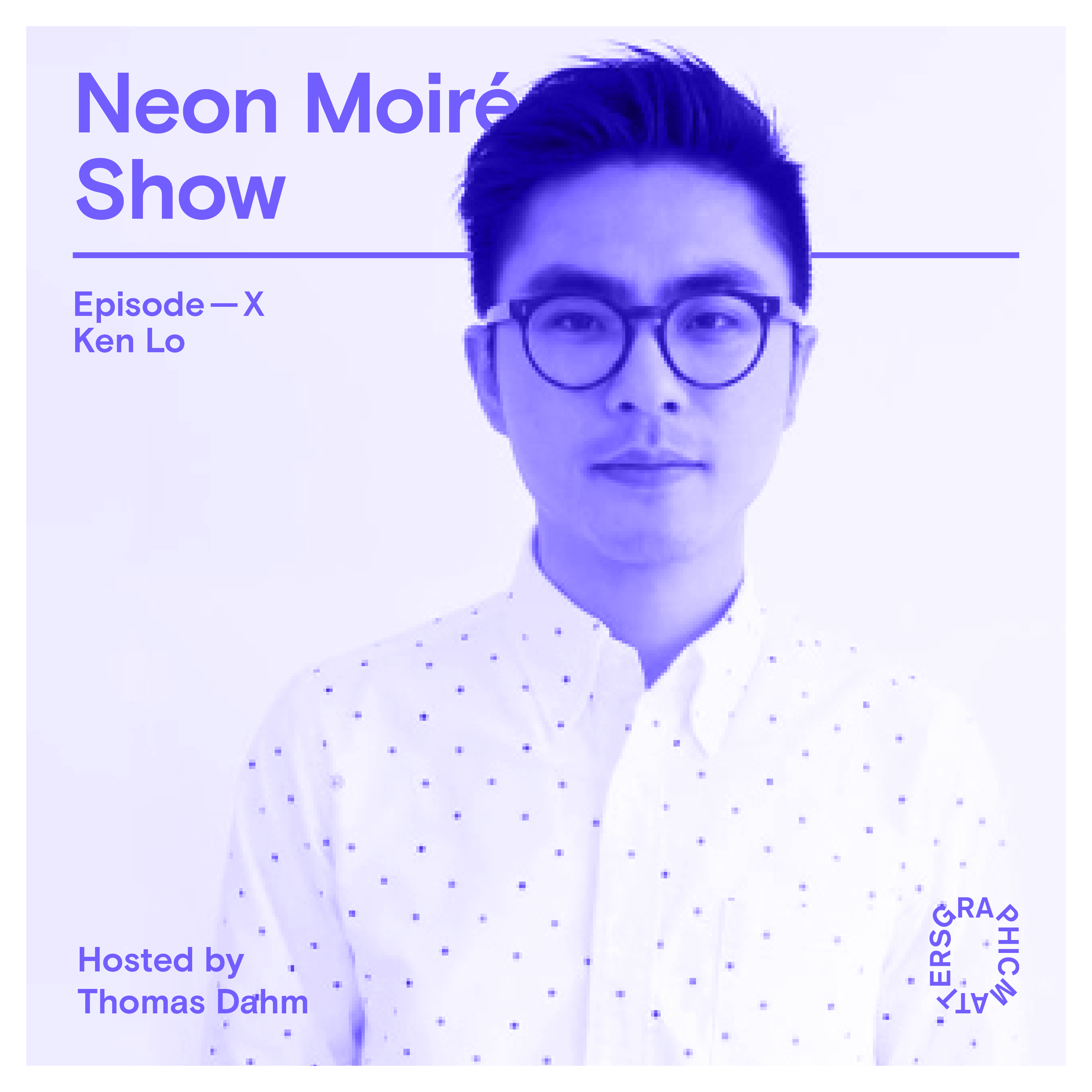 Ken Lo
"Don't waste any time."
Ken Lo is a Hong Kong-based graphic designer, who runs the design studio Blow, together with his wife Purple. During this conversation, we talk about how Ken Lo became a graphic designer, family and his project More Hugs by Ken Lo which was presented in de Valkenberg Park in Breda.
WOBBY.CLUB
"The Half Truth"
Interview with Tilburg based collective Wobby, founded by artist Jeroen de Leijer, Marjolein Schalk and Steppie Lloyd Trumpstein. During this conversation we talk about their risograph magazine Wobby, and their pamphlet project The Half Truth presented at Graphic Matters.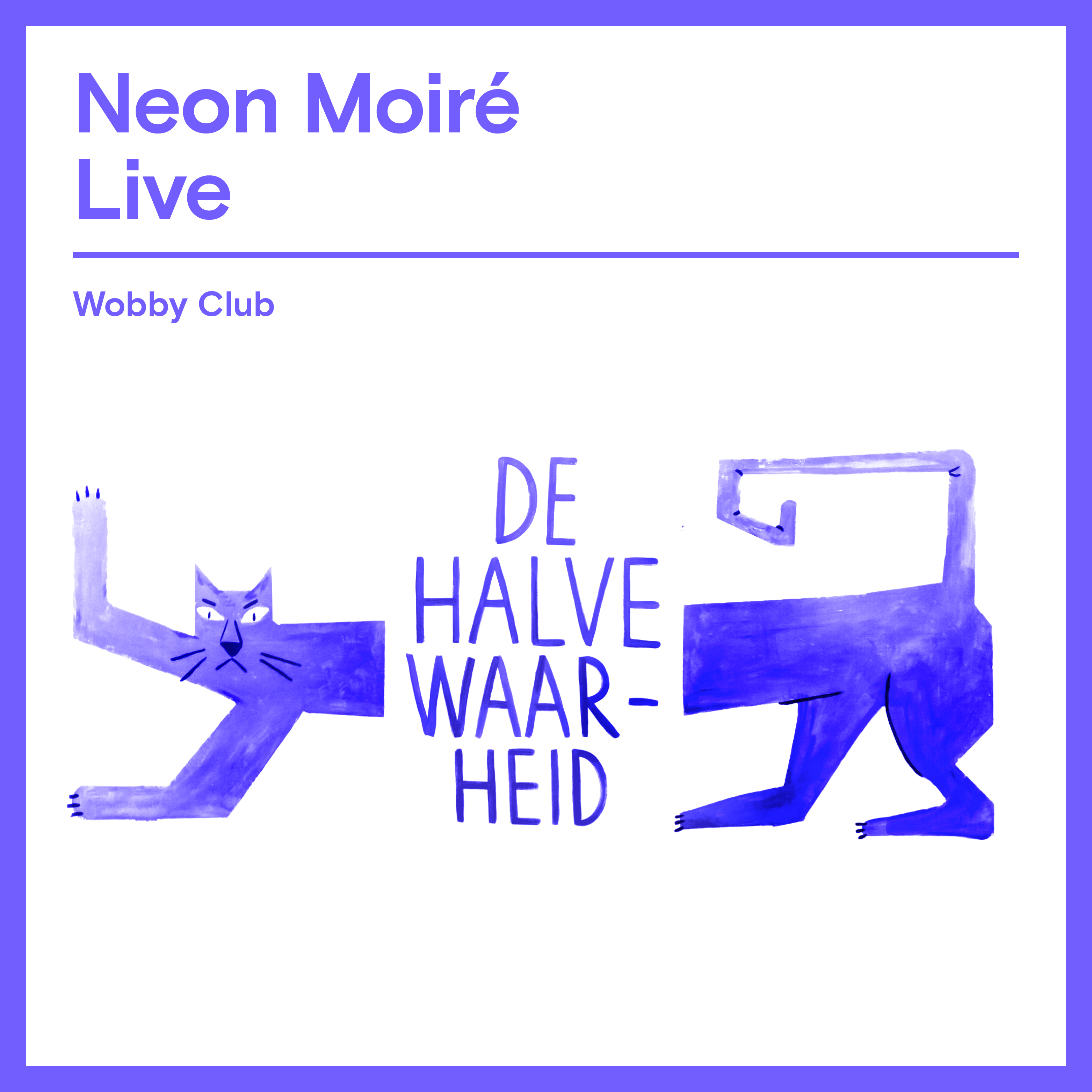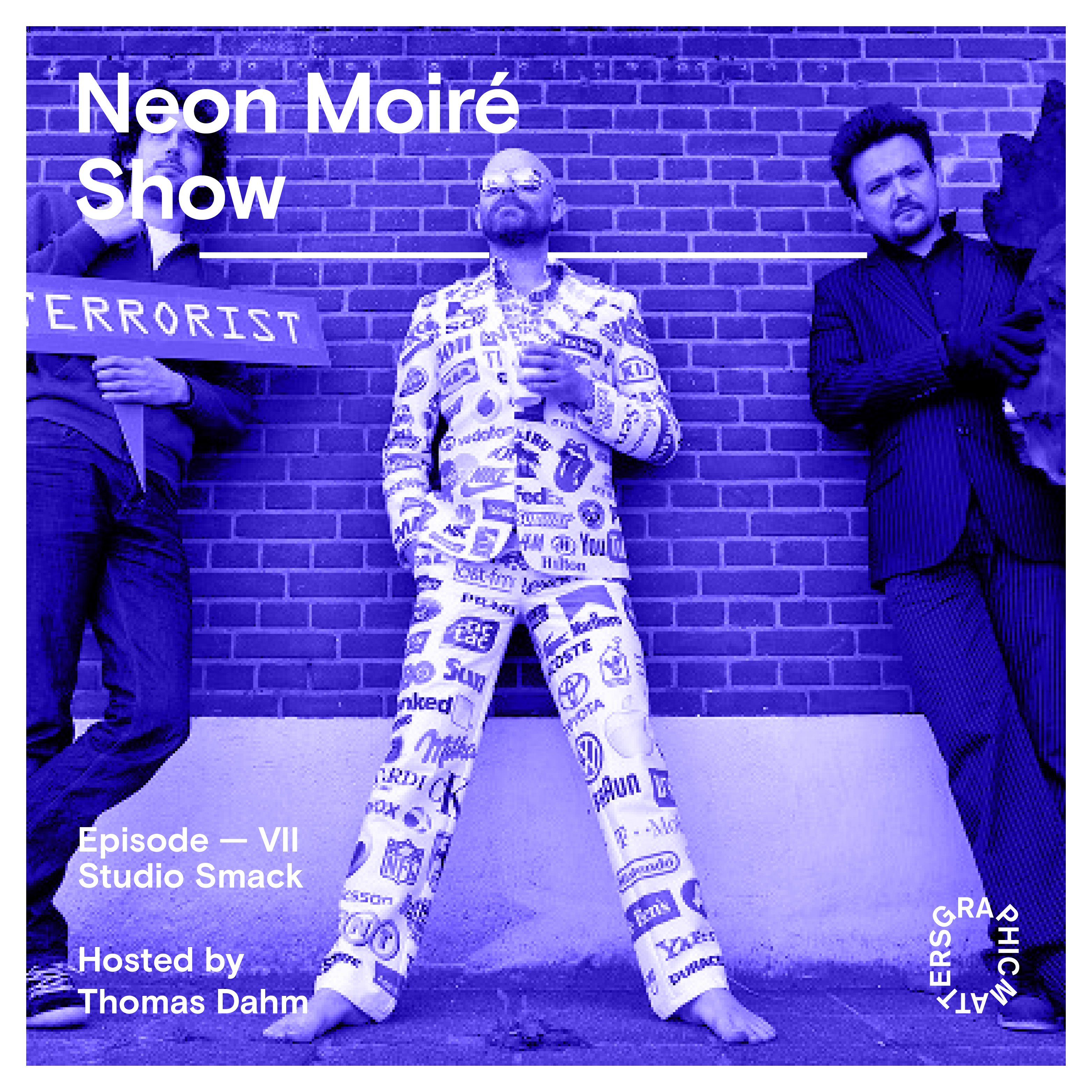 Studio Smack
"Talent is overschat, hard werken."
Studio Smack are Béla Zsigmond, Ton Meijdam and Thom Snels. During Graphic Matters their overview exhibition Dreaming of Mass Behavior was on display. Our conversation is recorded in the park in front of the main venue of the festival in Breda. We talk about the power of 3, mass behavior and design for debate. Enjoy listening.
This conversation is in Dutch.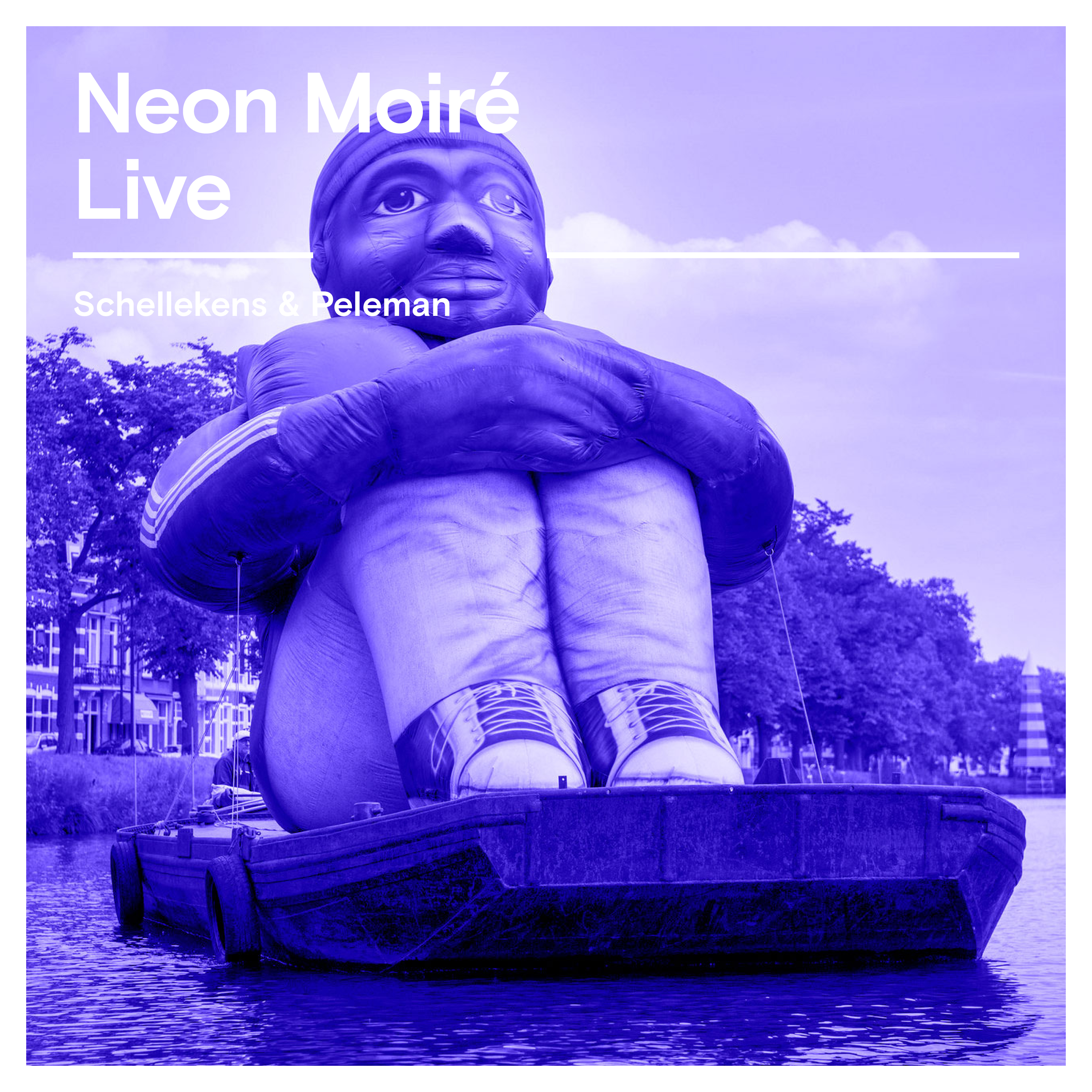 Schellekens & Peleman
Inflatable Refugee
Belgian artists Schellekens & Peleman developed a 6 meter high 'Inflatable Refugee' as a symbol of the dehumanization of the refugee and the current refugee crisis happening in the world. Thomas Dahm talks with Schellekens & Peleman about their motivations, material, and how people experience this surrealistic work.
Dennis Elbers
"We make you look, but you have to see."
Thomas Dahm talks with Graphic Matters' founder and curator, Dennis Elbers, about his journey to become a curator. Why he founded the festival in 2008. Which role graphic design plays in our daily life. And the future of Graphic Matters. The interview is recorded in the outdoor presentation Flags of Peace.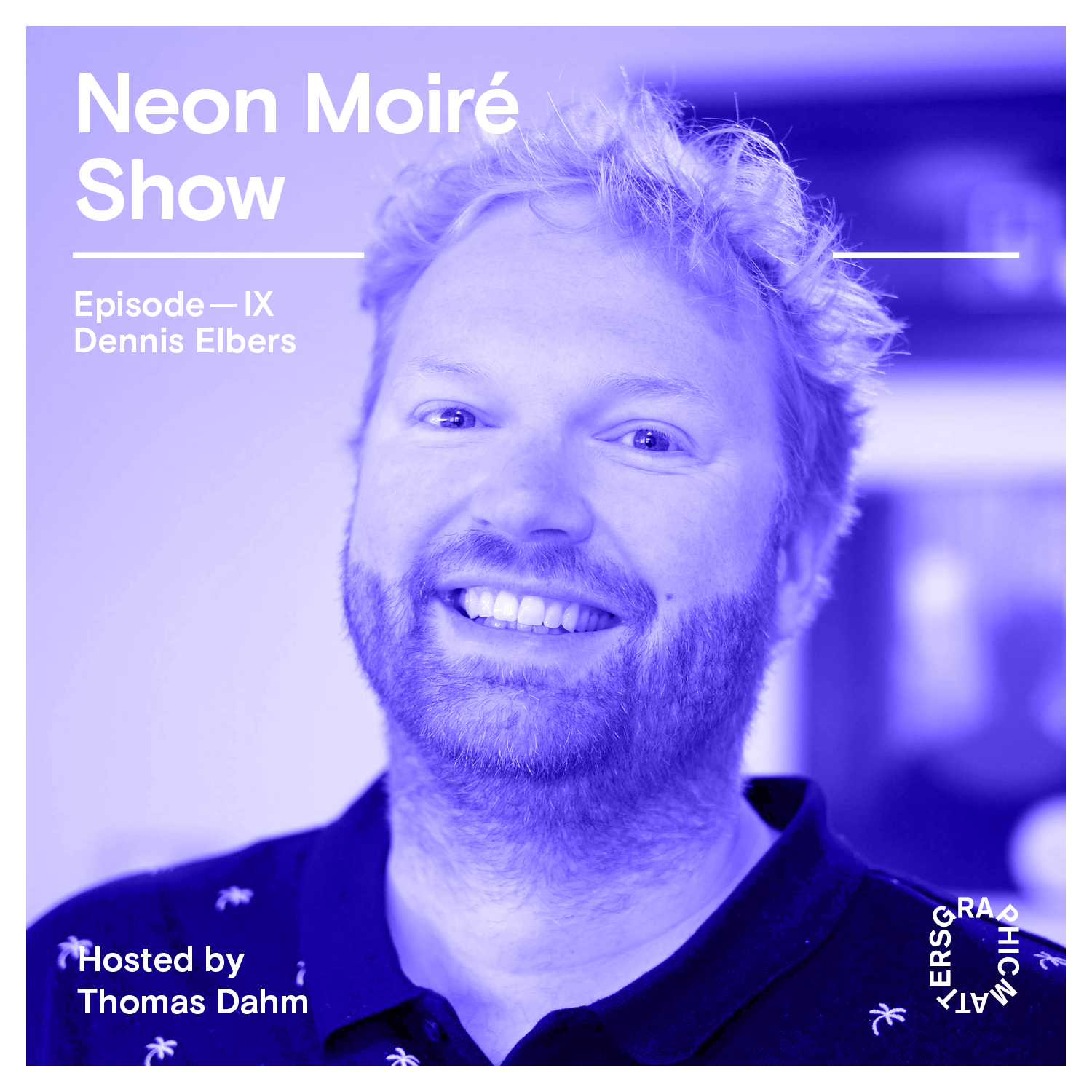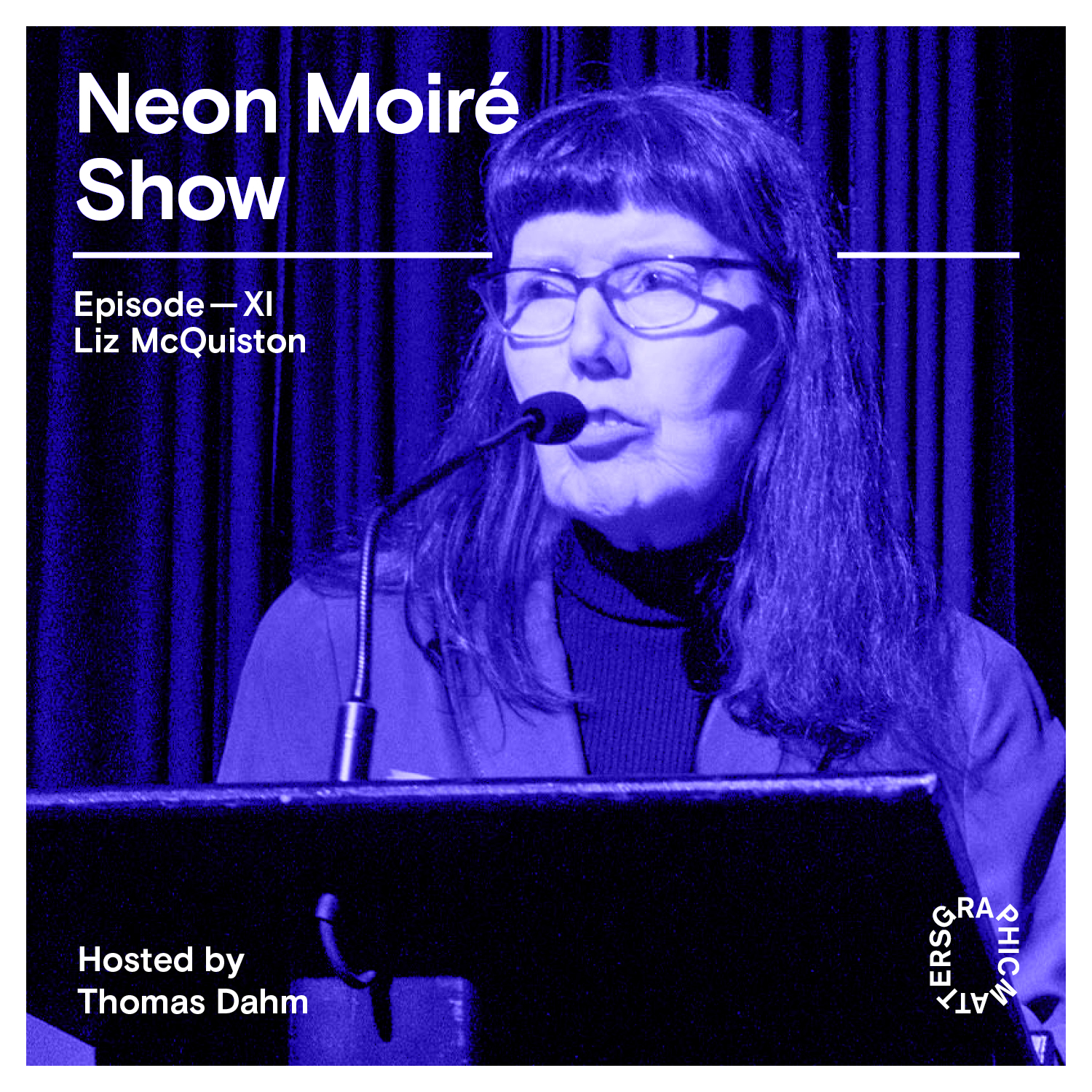 Liz McQuiston
"Designers learn through their eyes, through visuals"
In this episode of the Neon Moiré Show, the fourth in this serie, Thomas Dahm talks with Liz McQuiston. She is a graphic designer, educator, and writer. While walking through the city of Breda on our way to the train station we talked about why Liz writes about the relationship between graphic design and politics, the Silence equals Death project and the advantages of silkscreen printing in an age of technology.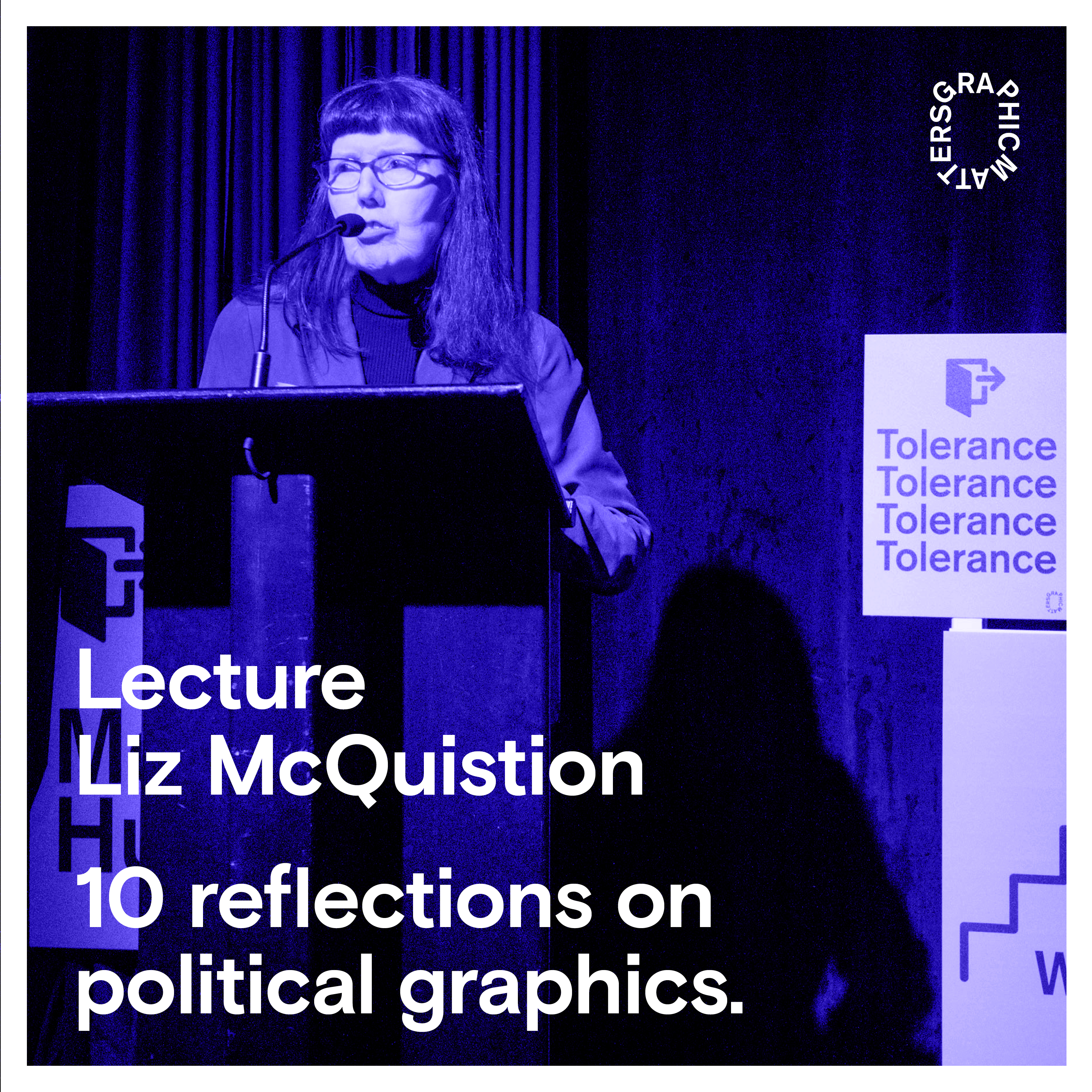 Liz McQuiston
Ten reflections on political graphics
Recoding of the lecture Liz McQuiston gave during the opening of Graphic Matters 2017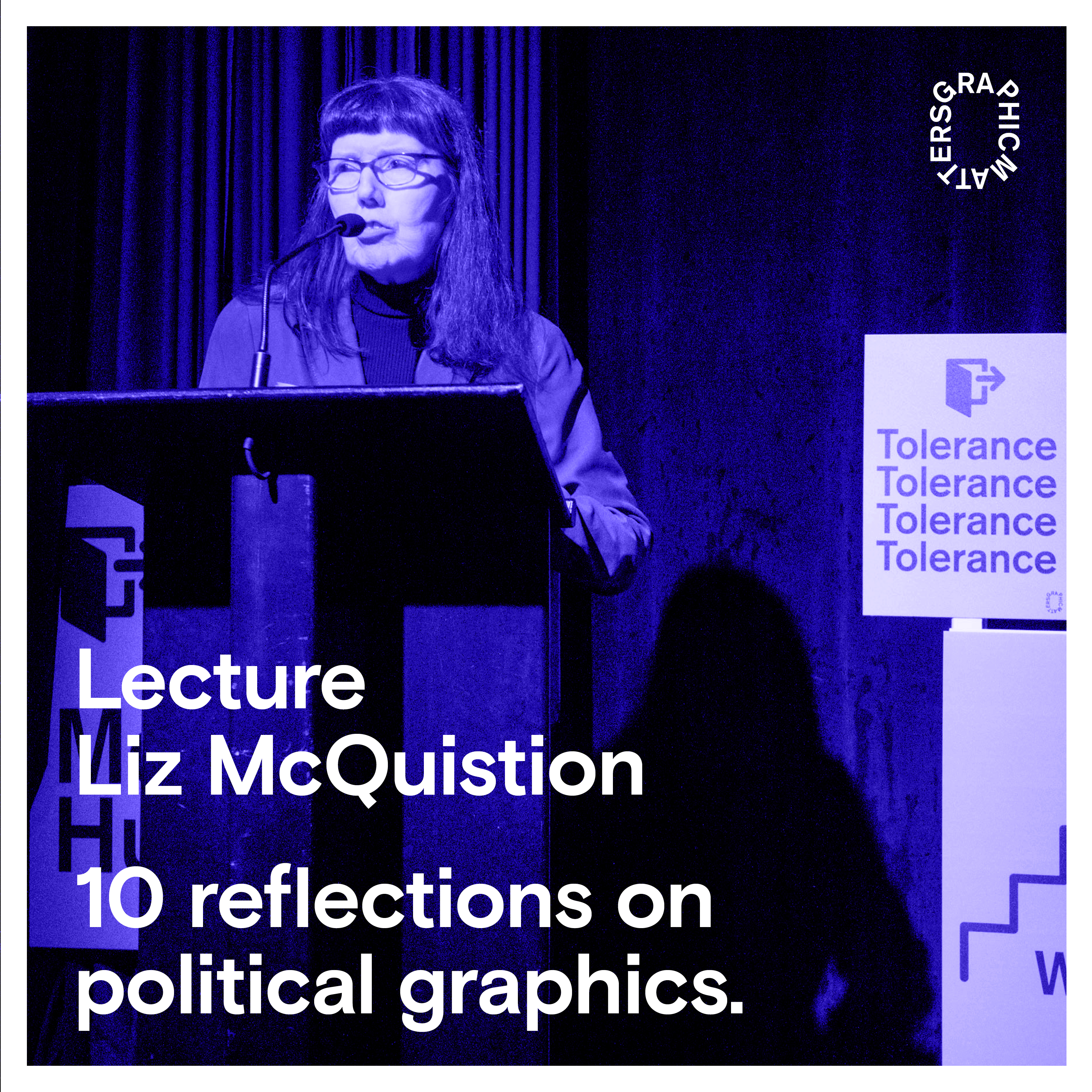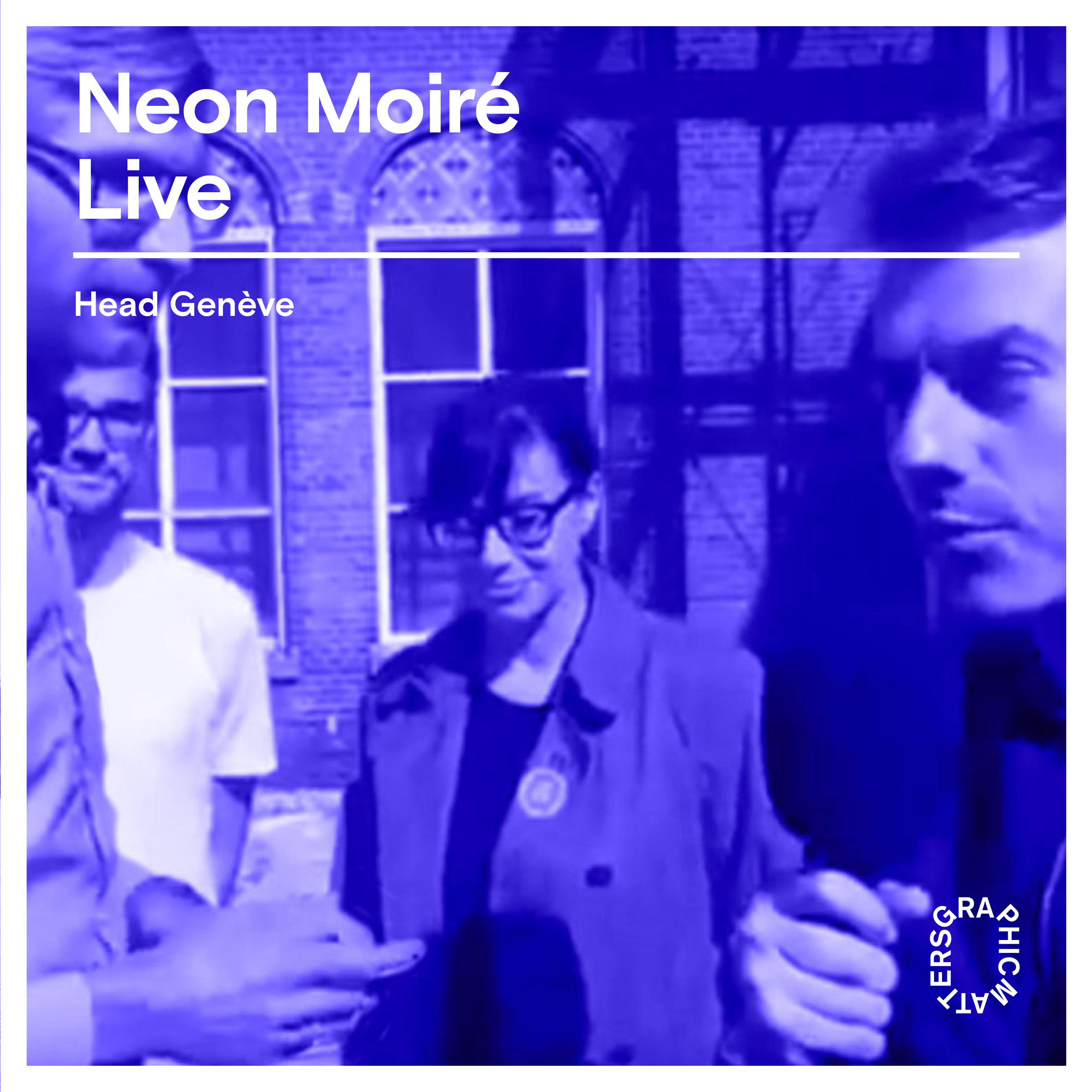 HEAD Genève
"Letter in public space"
In this recording Thomas Dahm talks with HEAD Genève students Shadya Emery, Anne-Soorya Takoordyal and Arthur Schwarz about their projects presented during Graphic Matters. The conversation starts with an introduction by HEAD Genève tutors Anette Lenz and Rob van Leijsen. They explain why HEAD Genève participated in an event like Graphic Matters.
Civilization
"Design is a collective human act."
Interview with Michael Ellsworth and Corey Gutch. Together with Gabriel Strongberg they are co-founders of multidisciplinary design studio Civilization, based in Seattle. Thomas Dahm talks with Michal and Corey in the Design of Dissent exhibition. They talk about the ethos of their studio, the Design of Dissent exhibition, their award winning project Shout Your Abortion and the three day workshop they gave during the festival.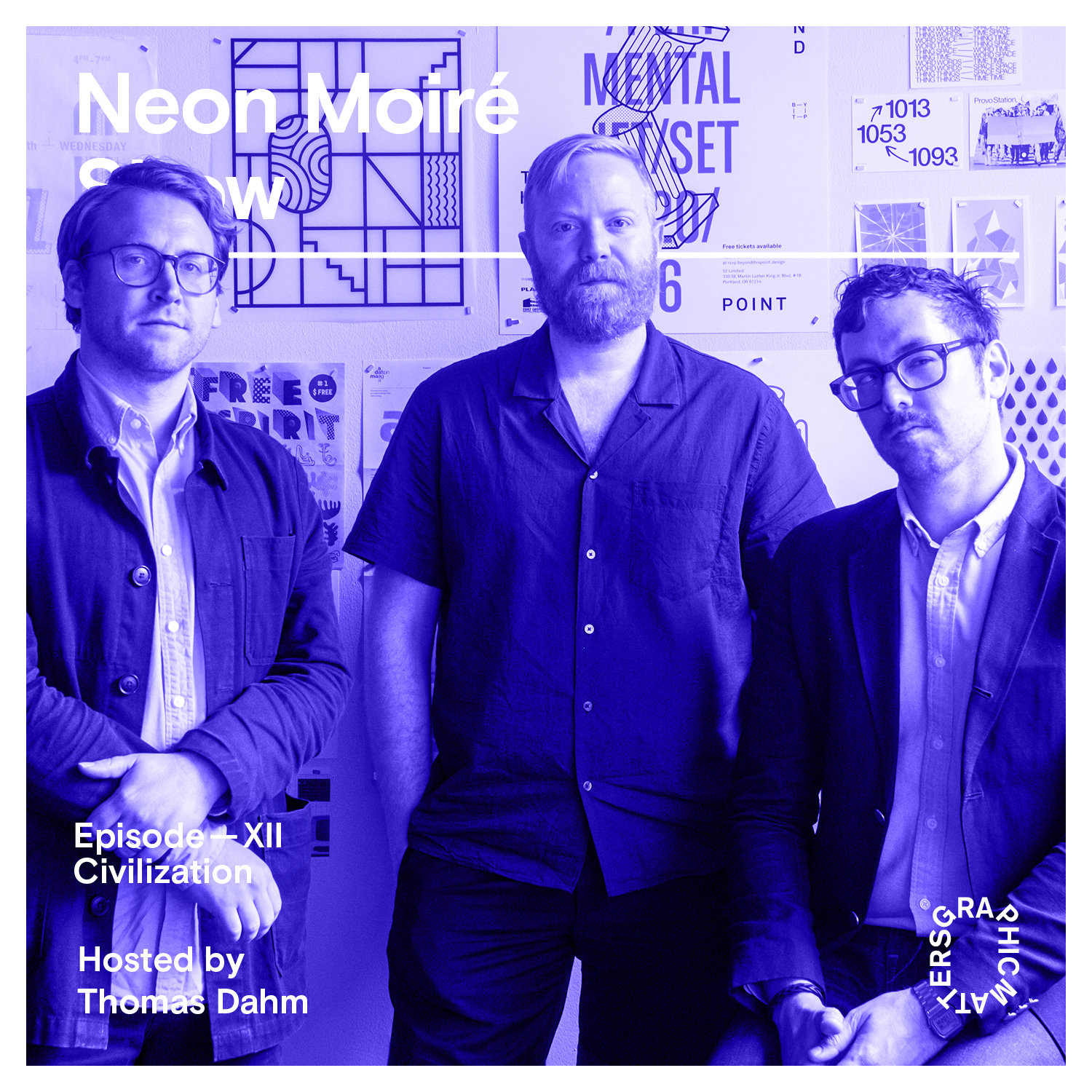 Thank you!
Special thanks you goes out to the complete team of Graphic Matters, especially Dennis Elbers. All participated designers and thinkers for their time and energy. It was a blast!
Learn more about Graphic Matters at: graphicmatters.nl
Partner with us
If you're interested in working with Neon Moiré or exploring potential opportunities unique to your brand, say hello to Thomas at business@neonmoire.com
Neon Moiré media kit is available upon request.