Hybrid Event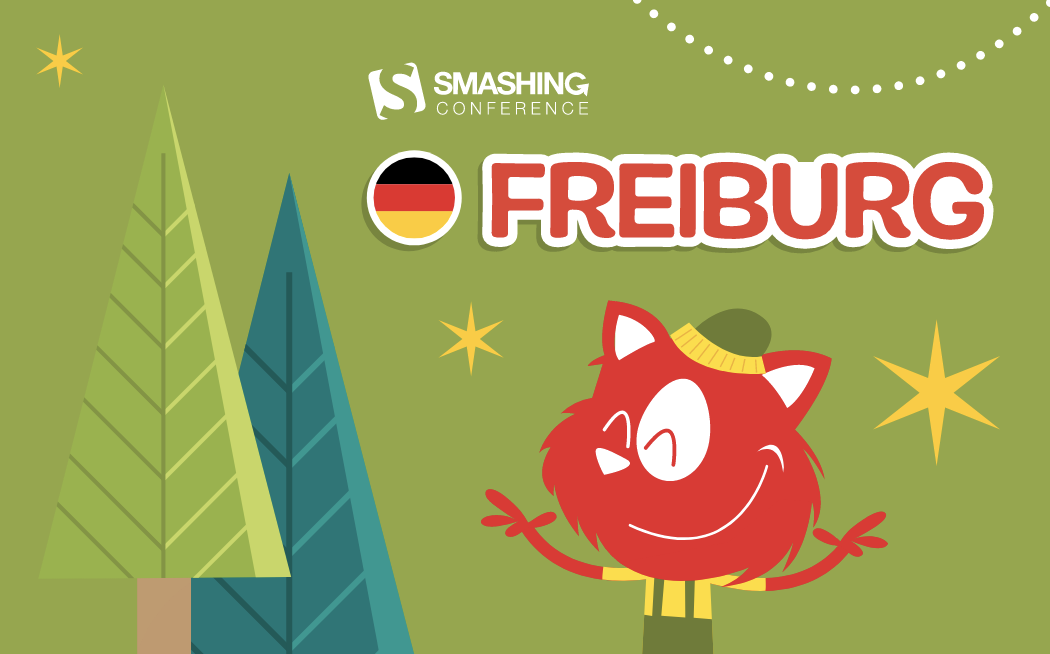 SmashingConf is a friendly, inclusive event which is focused on real-world problems and solutions. 2 days, 1 track, 14 speakers, 300–400 attendees and a bunch of hands-on workshops.
SmashingConf speakers rarely show slides: they show how they work — their setup, techniques and shortcuts for getting work done in live interactive sessions. So expect everything from refactoring and debugging to sketching and redesign, live. SmashingConf is focused on front-end and UX, but it covers everything web, be it interface design or machine learning. That means a packed bundle of diverse, actionable insights for your work.
Venue
Historisches Kaufhaus
Münsterplatz 24
79098 , Freiburg
Germany
View on Map
Plan your trip to SmashingConf Freiburg 2022 in Freiburg
Workshops
Deep Dive On Accessibility Testing, 
with 
Manuel Matuzović
Historisches Kaufhaus
Münsterplatz 24
, 
Freiburg
"Oh, and by the way, the site has to be accessible!" — Wait! What? How? What does accessible even mean? Semantic HTML, right? Is there more? How do I test accessibility? Do I need special hard- or software? Are there tools I can use? How do I discover and fix accessibility bugs? How do I assure my site stays accessible? Can I automate testing? … So many daunting and overwhelming questions, if you don't know how to get started. Manuel Matuzović guides you through the first steps and takes a deep dive into automated and manual accessibility testing.
Architecting Design Systems, 
with 
Nathan Curtis
Historisches Kaufhaus
Münsterplatz 24
, 
Freiburg
Design systems are expanding in organizations, spreading design and code across product teams and influencing decision-making at higher and higher levels. This scale makes it increasingly essential to establish an architecture in design tools and code frameworks that can endure and evolve over time. A design system brings designers, developers, and products together. It is a platform to identify, decide on, and document what to share, whether a visual style, design patterns, front-end UI components, and practices like accessibility, research, content strategy. This workshop exposes you to essential foundations of the features, tools, and practices involved — to equip you with techniques and activities to harden, spread, and sustain a system yourself. We'll cover foundations from visual style and UI component design to technical and collaborative practices that get designers and developers to work together to make a robust, high-quality system together.
Designing For Complex UI, 
with 
Vitaly Friedman
Historisches Kaufhaus
Münsterplatz 24
, 
Freiburg
Not much can surprise us when it comes to interface challenges. We can design a decent card, a well-rounded accordion, an accessible modal and an exquisite hamburger navigation. But what if there are slightly more complex UX challenges ahead of us? Well, complex UI doesn't have to be complicated. In this online workshop with Vitaly Friedman, UX consultant and creative lead behind Smashing Magazine, we'll dive deep into dissecting how to solve complex design problems. Whether you're working on a complex nested multi-level navigation or creating enterprise grade tables, this workshop will give you the tools you need to excel at your work.