Review Integrated Conference 2015
by Simone Dresens
Neon Moiré drove down to Antwerp on Friday November 27th for the 5th edition of Integrated Conference. This bi-annual and two-day art & design conference hosts an international range of designers, artists and researchers.
The conference is organized by St. Lucas School of Arts and held at international Arts Campus de Singel, an modern building with a traditional concert / theatre hall.
This year's theme was 'The Change from within'. With an essay (published on the website) conference frontman Hugo Puttaert sets out a leitmotiv (or as he calls it: "an ongoing thought cycle with a biennial update") for the conference. After reflecting on 'what is going on in the world at large' Puttaert concludes: "… as an interdisciplinary conference Integrated tries modestly to offer a platform for both (…) openness and (…) controversy. Not from an ideological perspective or from a specific predisposed viewpoint, but from an optimistic belief in the power of human ingenuity, no matter the form or the discipline." And that's what you get from this conference different perspectives and optimistic creative work is shown in 20-something presentations during 2-days.



Because we visited on Friday only, we missed presentations by Joost Grootens and Moniker as well as presentations by people we have not seen on conference line ups that much before: Olaf Breuning, Cecilia Azcarate and Jordy van den Nieuwendijk for example. But no need to dwell on that, Friday was our day. A packed program from 10h to 20h with 8 main speakers and about 6 speakers in the YONN (Young Ones National Neographic) program was what we signed up for. There are no parallel sessions or any other time bound side program at Integrated, so you just sit back in big chairs and listen/watch. No stress for having to choose.
Integrated is a very well curated event. Speakers are cautiously picked and as we reckon very well briefed. As we experienced during earlier visits as well, a lot of presentations seem to be specially prepared for Integrated and some of them are more performance than talk. Which is very nice for the flow of the day. The hosts, mostly St. Lucas teachers, lack a bit of flair. Not convinced that their introductions to the speakers, although sometimes personal, have additional value.

And although quite traditional presentations, it were the two 'older guys' that were our personal favorites. Philosopher Lieven de Cauter talked about rediscovery of 'the commons' and creative urban activism. He illustrated his philosophical theories with practical projects and examples.
Artist Paul Cox is a name we knew but could not really link any work to. So it was very nice to get an overview on his colorful and broad oeuvre. Especially his interactive installations and playful posters for the Theatre Dijon-Bourgogne were very inspiring.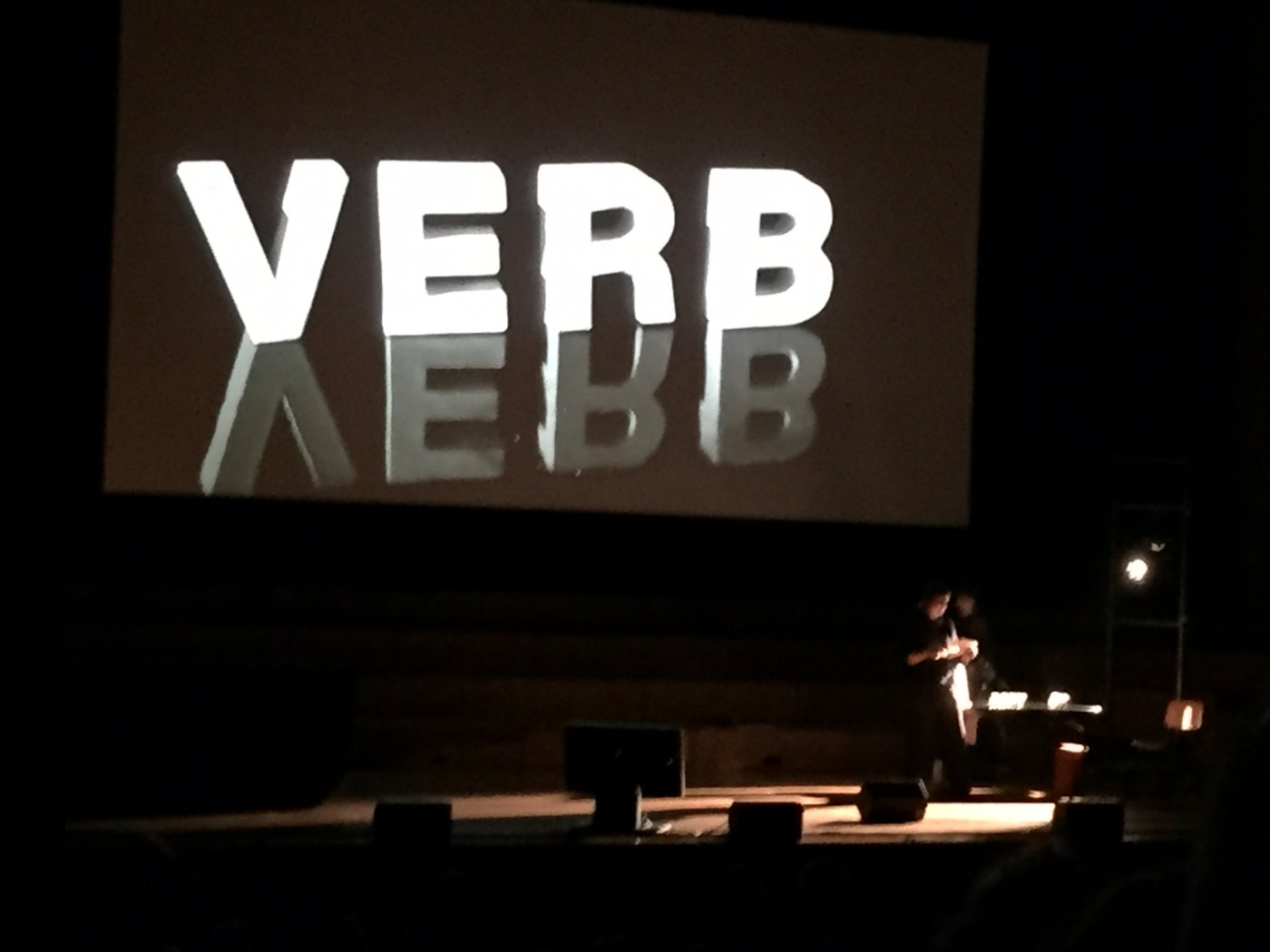 Uta Eisenreich & Eva Meyer Keller treated us to a refreshing visual experiment. A special performance involving a camera, glass, milk and letters and a text by Gertrude Stein about adjectives, comma's and other language related subjects.
Studio Dumbar represented by creative director Liza Enebeis and designer Vincent Prints prepared a fun presentation. By incorporating little slick videos showing the evolution of different designs and showing fun side projects like Logo Gym and Liza's own Design Rhymes. Studio Dumbar proved to be still happening after 38 years, by giving young talent room to bloom.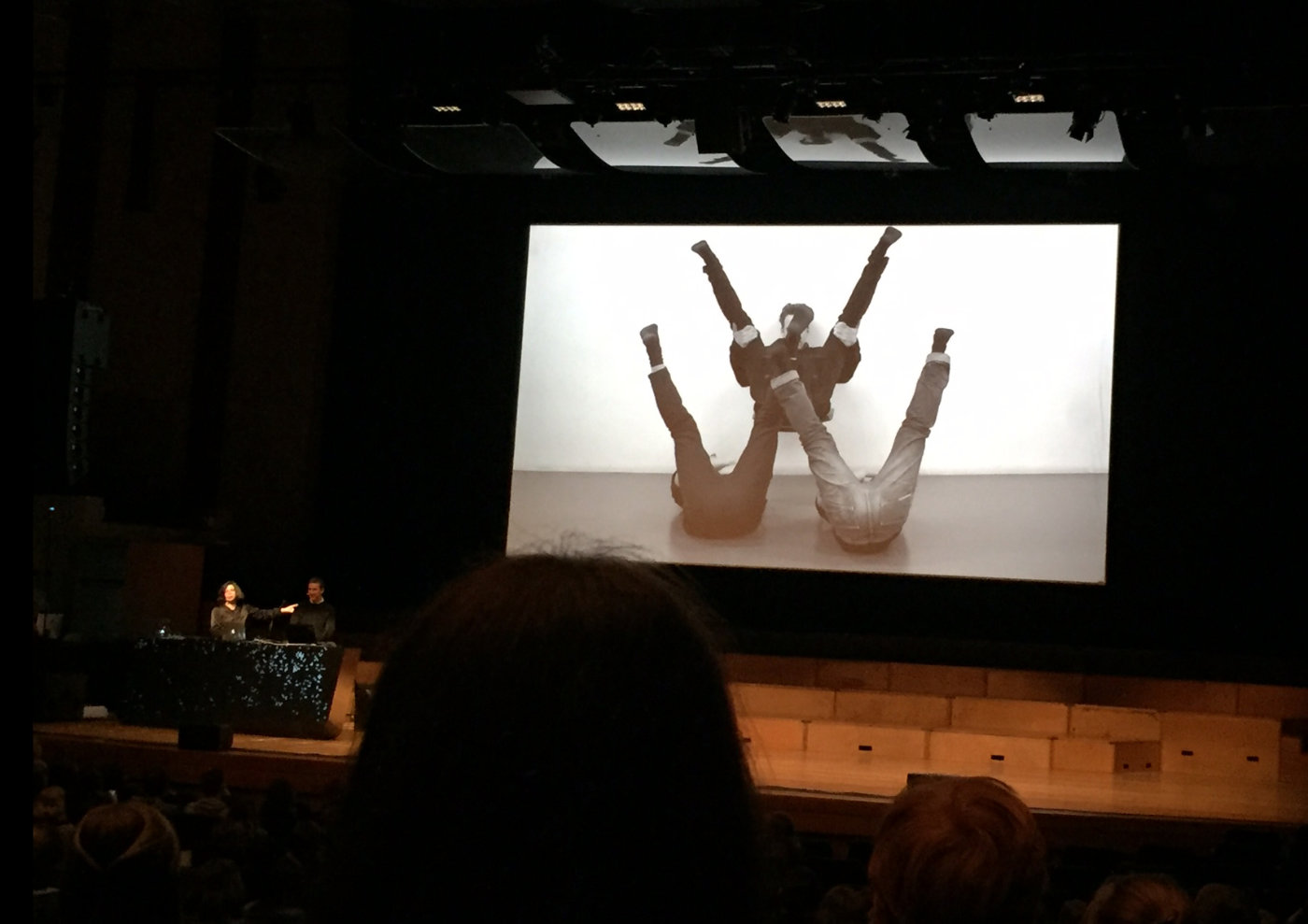 The conference's YONN program is something we look forward to every edition. This mini conference within the conference gives different young creatives, mostly st. Lucas graduates, a stage to try and reflect on their practice in front of an audience. Some of them take this (and themselves) very serious others just show their impressive works and then a handful just comes up and rocks the stage with surprising performances or recognizable quests to find a place in the world.
After one visit to Integrated you know what you will get the next edition: a very well thought through en curated selection of youngsters with bravoure and arrived names with great stories.