The Design of Dissent at Non-Breaking Space
by Thomas Dahm
Last week design practice Civilization opened its new gallery Non-Breaking Space, a non-profit gallery devoted to showcasing important works of graphic design. The first exhibit is The Design of Dissent and was co-curated with Milton Glaser and Mirko Ilic.
The Design of Dissent show includes over 50 graphic works of social and political protest and critique spanning the last fifty years addressing war, racism, human rights, poverty, environmental protection, gun control, and corporate greed around the world. The show overviews from the 60's until today, created by over 50 prominent designers from around the world.
The Design of Dissent was originally shown in 2005 when Milton Glaser and Mirko Ilic released The Design of Dissent book. Now they have 'passed the torch' to Civilization to curate a new iteration that not only fills the gap between 2005 til present-day but also fills in historical gaps that give better context to the current state of affairs.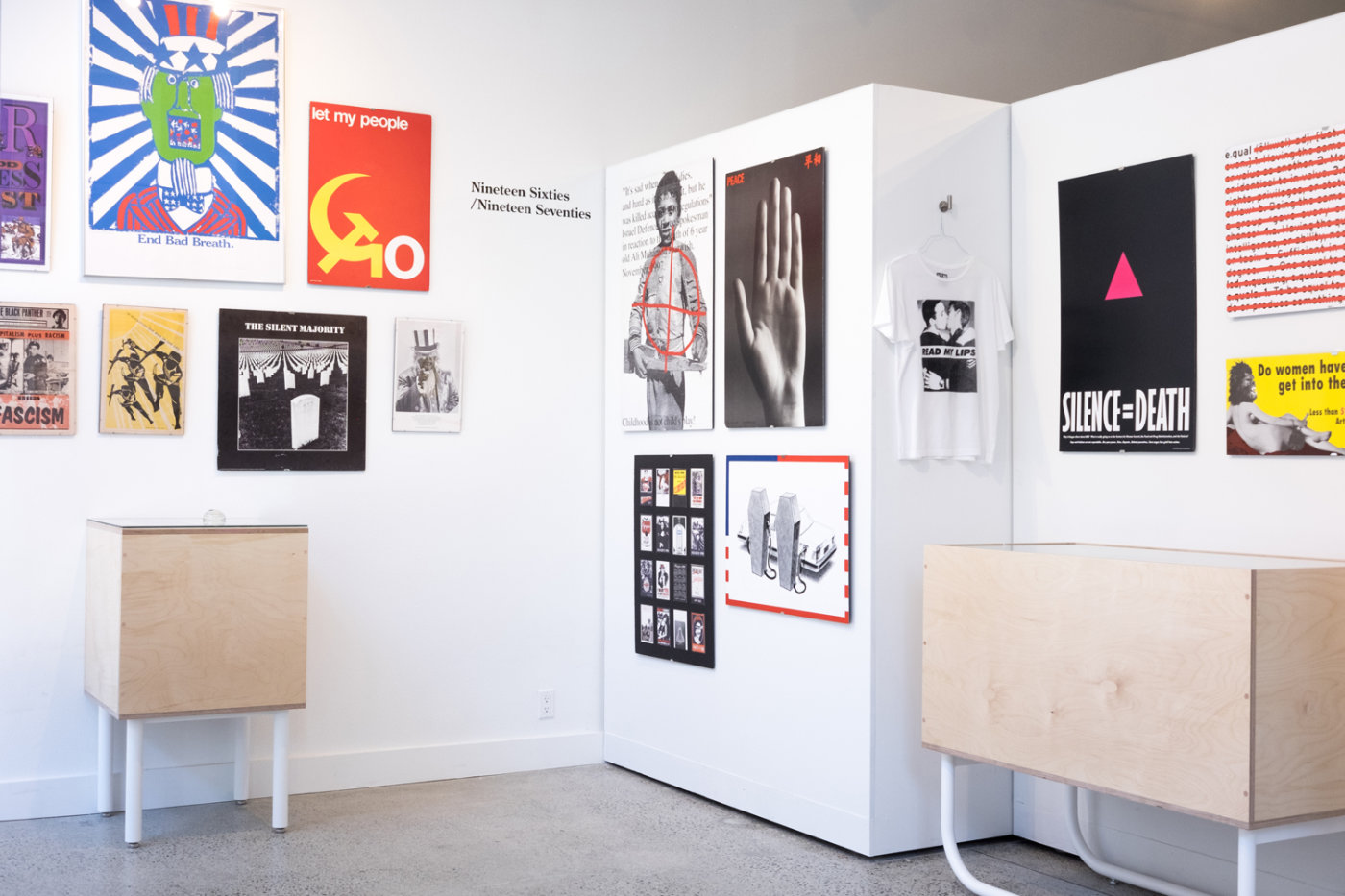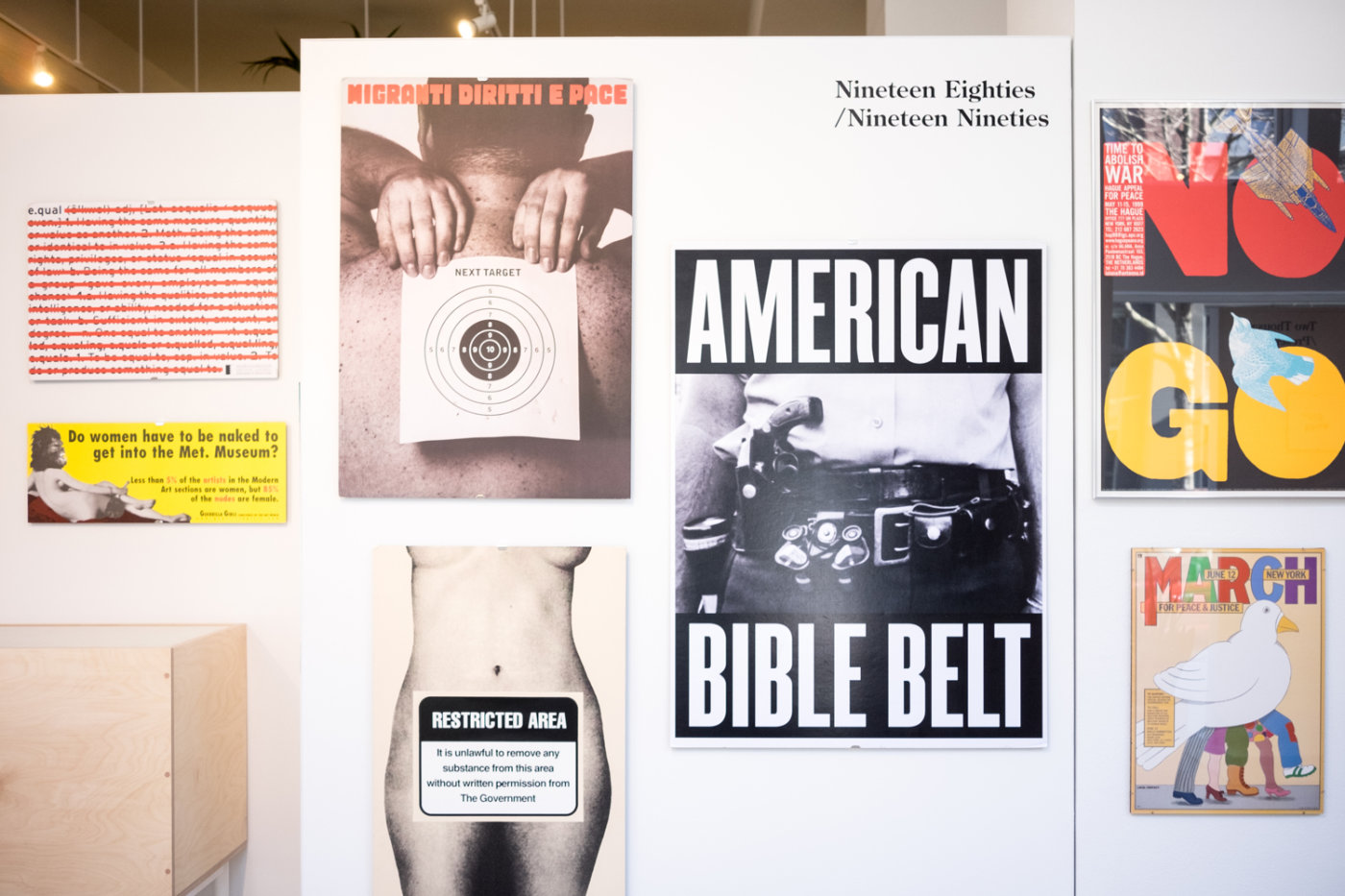 Featured Designers
Ahmet Ogut, Alex Briseno, April Greiman, Archie Boston, Barbara Kruger, Bulent Erkmen, Civilization, Copper Greene, Courtney Gooch, Dan Reisinger, Daniel Jasper, David Tartakover, Dejan Krsic, Emory Douglas, Ewa Wlostowska, Experimental Jetset, Fang Chen, Gabriel Freeman, Gran Fury, Guerrilla Girls, Hernan Ibanez, Hjalti Karlsson, James Victore, Jason Sturgill, Jennifer Tolo, Jessica Walsh, John Yates, Joshua Berger, Joshua Chen, Ken Garland, Kyle Goen, Mauro Bubbico, Max Spector, Milton Glaser, Mirko Ilić, Monica Schlang, Nancy Hoefig, Niko Courtelis, Patrick Thomas, Paula Scher, Pentagram Design, PLAZM, Primo Angeli, Sener Ozmen, Seymour Chwast, Silence = Death, Sonja Freeman, Stefan Sagmeister, Sue Coe, Tibor Kalman, Tom Geismar, Trio Sarajevo, Trudy Cole-Zielanski, Valerie Thai, Woody Pirtle


The show runs until April 6th 2017


Non-Breaking Space
532 1st Avenue S.,
Seattle, United States

Monday - Saturday
11am - 6pm

http://www.non-breaking.space/
Book: The Design of Dissent by Milton Glaser and Mirko Ilic
Catalog: The Design of Dissent at Non-Breaking Space
Copyright all images Non-Breaking Space/Civilization