The Neon Moiré Selection — November 2016
by Neon Moiré
Here are Neon Moiré's top picks of design-driven events around the world in November 2016. From Canada to a busy Europe!. This month's issue covers all visual design disciplines. Bringing you lots of inspiration and a ton of opportunities to meet new and old friends. Enjoy!


3 – 4 November 2016, Toronto, Canada
The Canadian annual DesignThinkers Conference delves into industry trends. Speakers from a wide range of visual communications-related disciplines including design, user experience, advertising, branding, consumer engagement, film, social media and entrepreneurship will climb the stage. With session titles as: Designing for the Next Interface … The Human and Your Mistakes Could Change the World it promise to be an exciting conference. Speakers include: Justin Ahrens, Julien Vallée, Eve Duhamel, Paola Antontelli, John Glenn Arnowitz, Ashleigh Axios, Jake Barton, Connie Birdsall, Stefan G. Bucher, Cory Doctorow, Rob Duncan, Tobias Frere-Jones, Bob Hambly, Steven Heller, Tim Irvine, Natasha Jen, Erik Kessels, Jenny Lam, Meg Lewis, Dan Makoski, Steve Powers, Barry Quinn, Erin Sarofsky, Lee Steffen, Matt Willey.
→ Design Thinkers Conference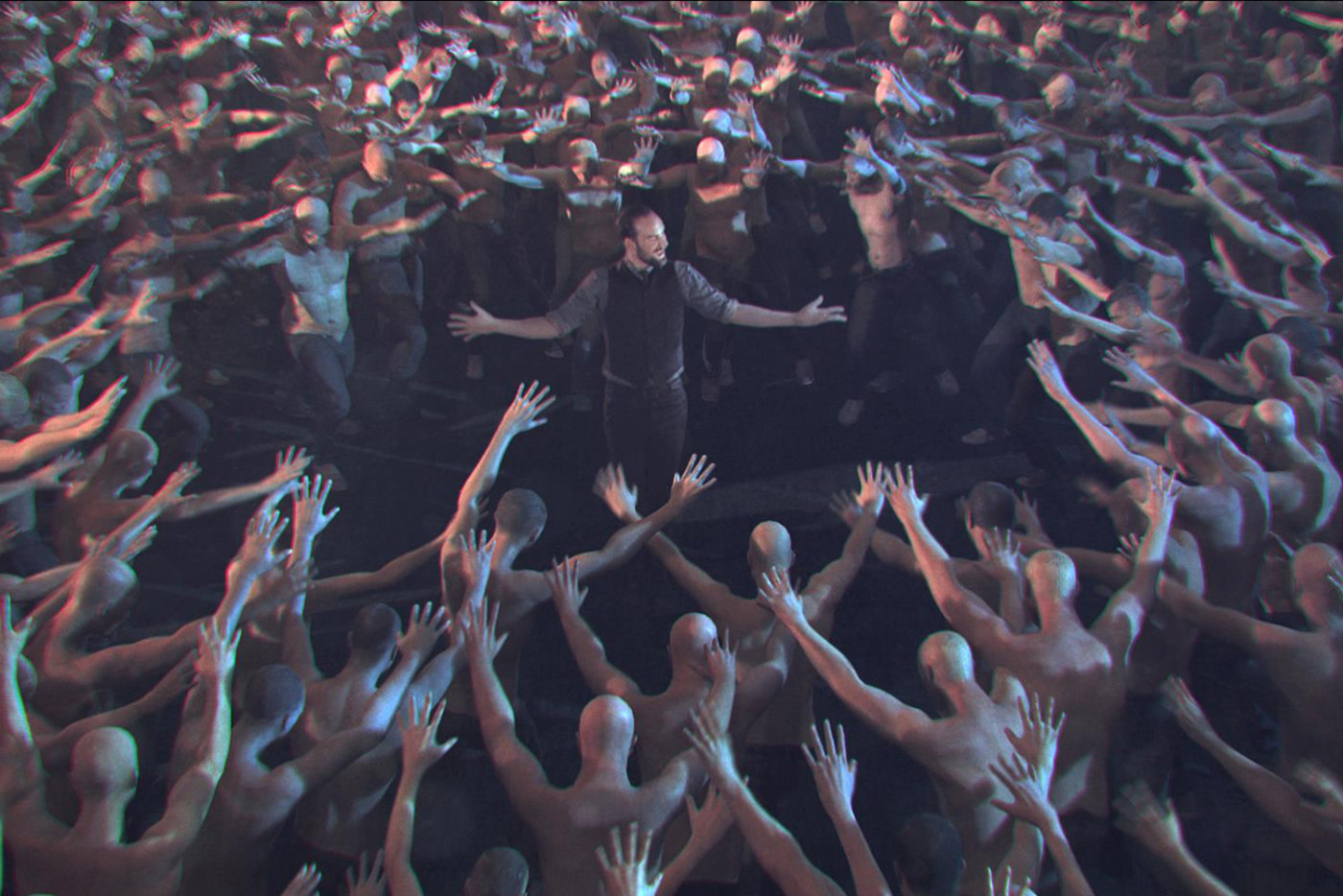 3 – 4 November 2016, Amsterdam, The Netherlands
Playground Festival is a 5 day festival for animators, vfx artists, game developers, sound & graphic designers in two locations: Breda and Amsterdam. For this edition we selected the Amsterdam part. This year Playground celebrate their 10th anniversary with the theme: Imagine Everything. Speakers include: Jordan Bruner, Lernert & Sander, Nonotak, Art&graft, Man Vs Machine, Tippett Studio, Laika, Jort Van Welbergen, Rogier Van De Beek, Wouter Gort, Steven Cormann, Petpunk, Studio Aka, Rizon Parein, Echoic, Dvein, Neal Scanlan & Gustav Hoegen, Platige.
→ Playgrounds Festival (image: Still from Witch Doctor by Studio Smack)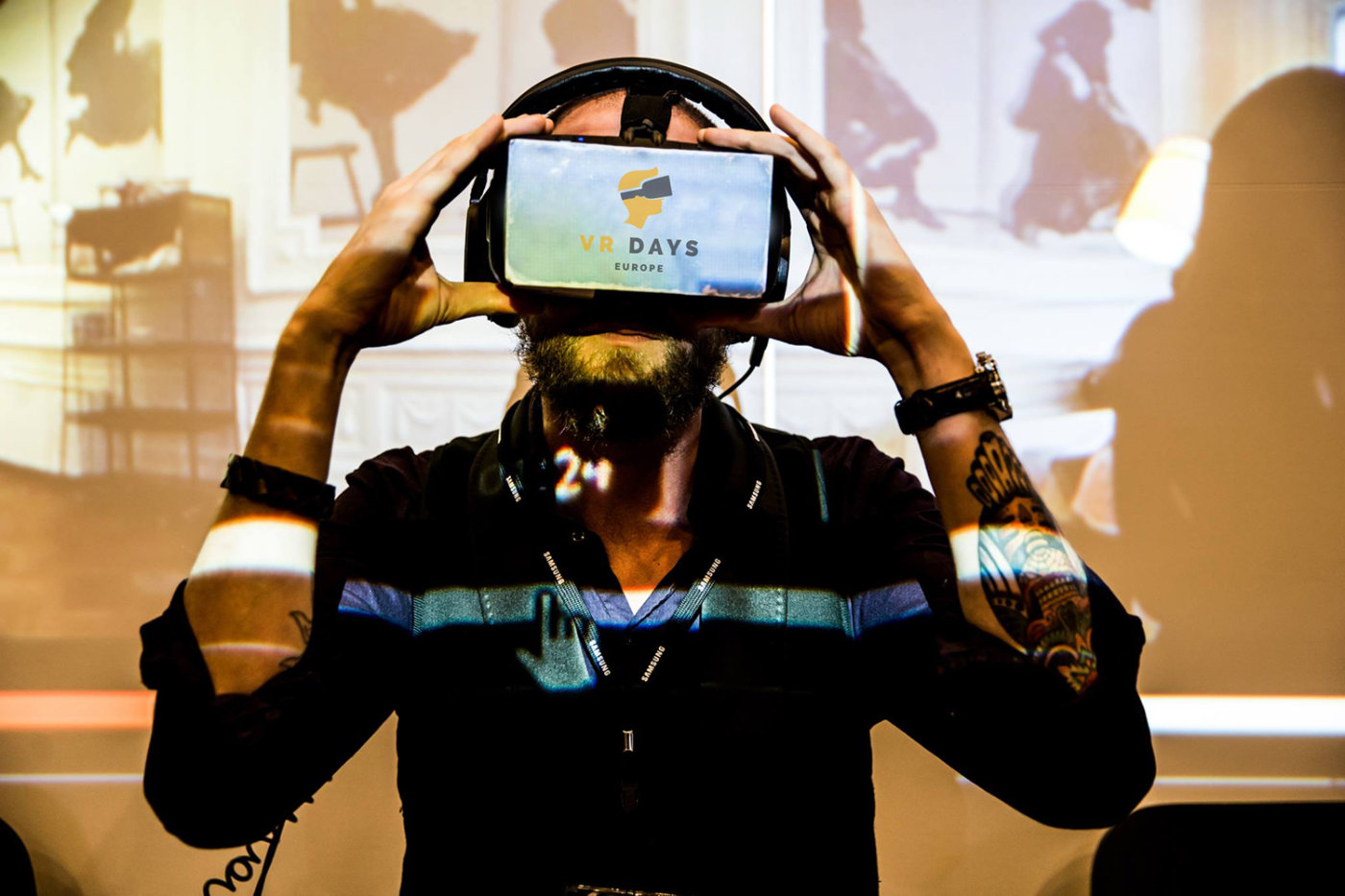 3 – 6 november, Amsterdam, the Netherlands
Also in Amsterdam, the second edition of VR Days Europe is held. A VR, AR and MR event that inspires with expert sessions, demo's, keynotes, vrackathon and workshops. The program showcases the use of VR in any area, from fine arts to finance, psychology to porn, theatre to tech, games to politics. With a one day conference and several workshops and free test days.. Check out the full program on their site. Spreakers include: Andrew Curtis, Albert 'Skip' Rizzo, Kajsa Ollongren, Rob van Wingerden, Phil Tippett, Toby Coffey, Hylke Sprangers, Sjoerd Demaret, Ela Darling, Gabo Arora, Steye Hallema, Jarrad Vladich, Dominic Eskofier, Edward Miller, Zillah Watson, Barbara Lippe, Robert Breton.
→ VR Days Europe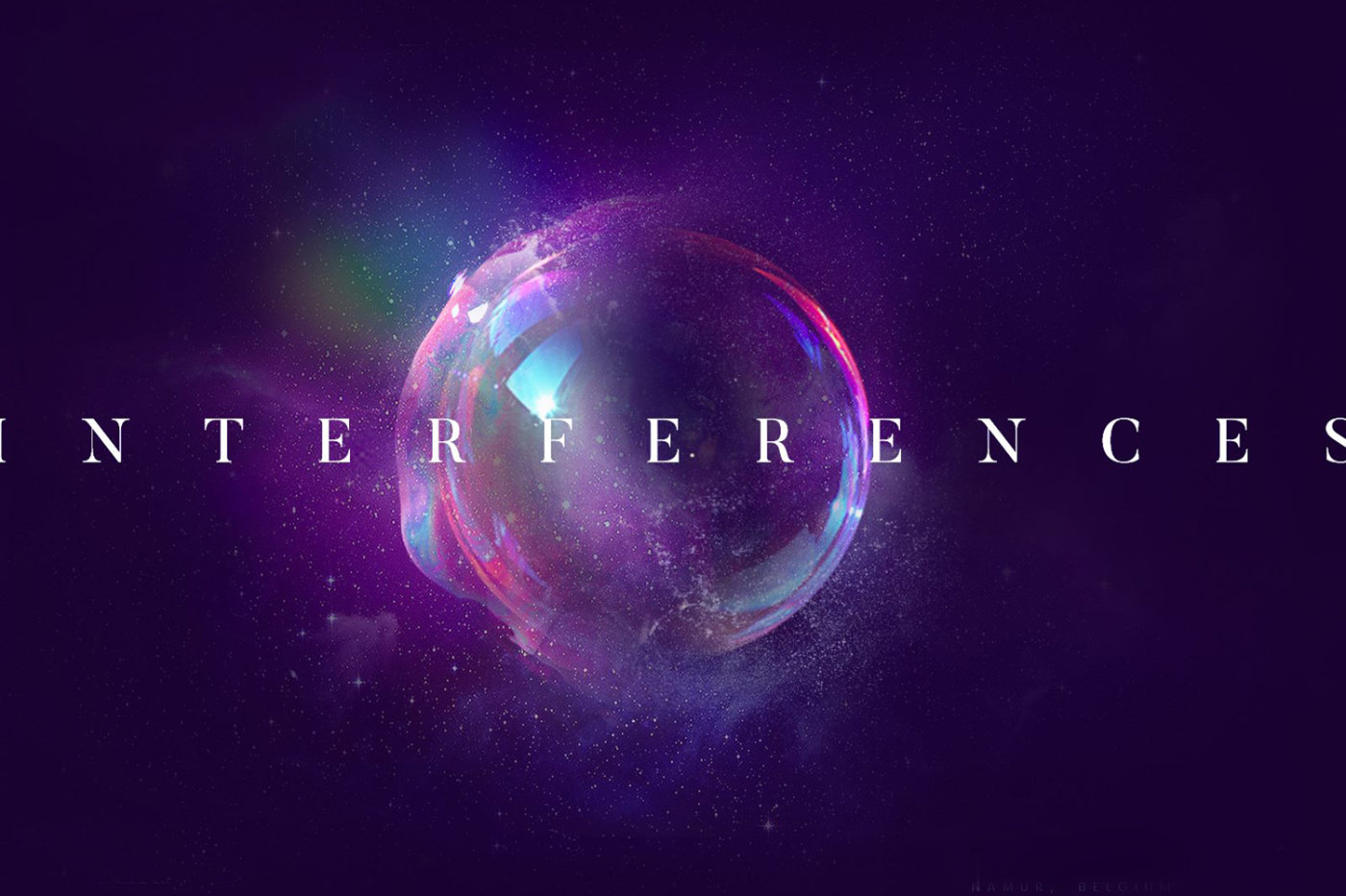 3 – 5 November 2016, Namur, Belgium
The 6th edition of KIKK a multi track festival on the intersection of art, science & tech to explore the economical and artistic implications of new technologies. The conference days are Thursday and Friday, all exhibitions are also open on Saturday. This year the festival has its own app ios/android. Definitely check the festival website, it has won several awards already. Speakers include: Stefan Sagmeister, Raquel Meyers, Ustwo, Pauline van Dongen, Memo Akten, Agi Haines, WILD, Karina Smigla-Bobinski, Aram Bartholl, Kathy Hinde, Gene Kogan, Nicky Assmann, Thomas Thwaites, Volker Morawe & Tilman Reiff, Pablo Garcia, Fabian Oefner.
→ KIKK Festival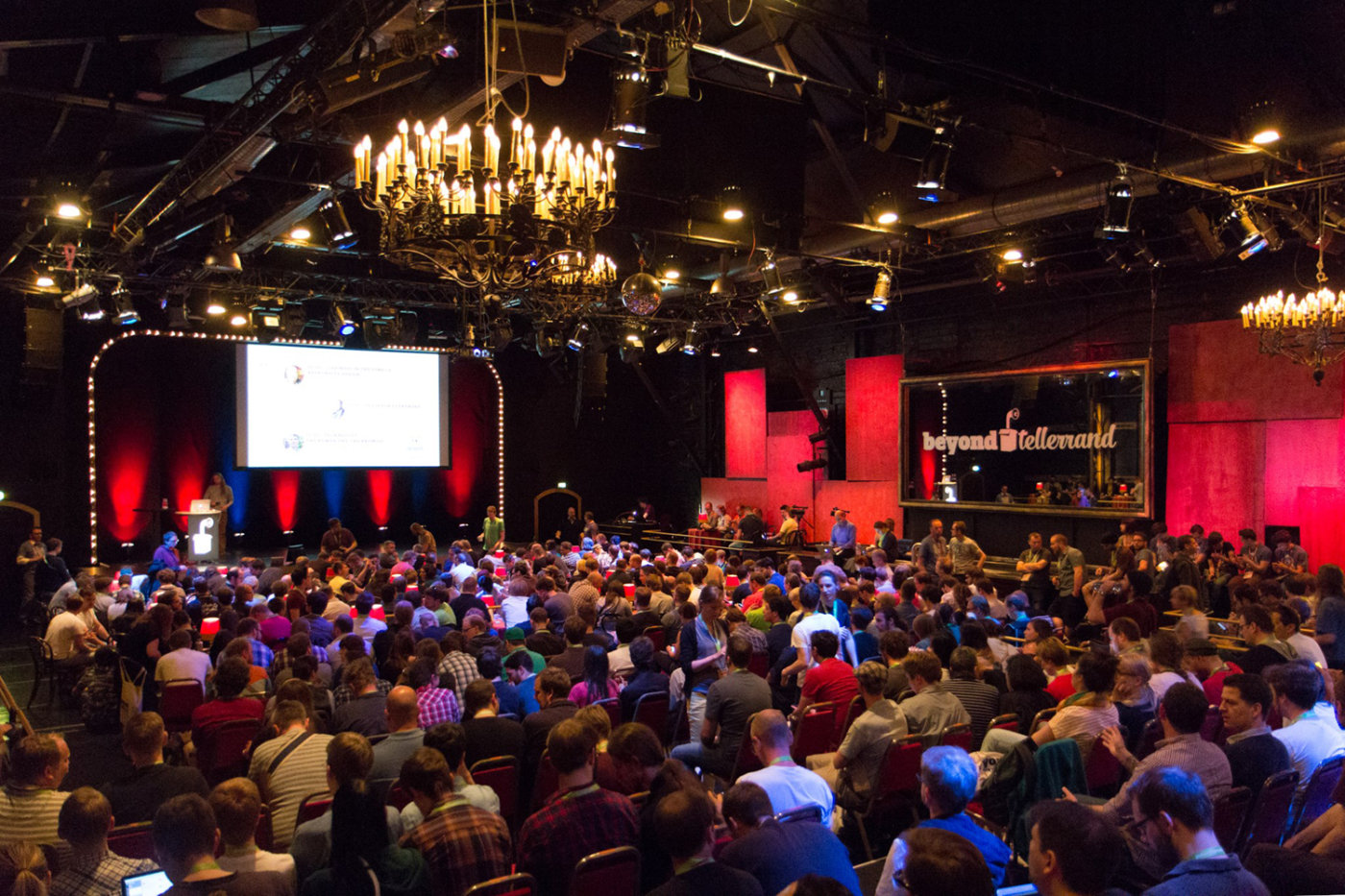 7 – 9 November 2016, Berlin, Germany
Third Berlin edition of the 2-day single track conference Beyond Tellerrand. A event for design and tech interested people, with talks, intense workshops and several side events. Like IndieWebCamp that strays on the fifth of November and is a hands-on camp to find solutions how to help people to understand what "owning your data" means. Beyond Tellerrand is an event where you get inspired, learn and meet new people. Speakers are: Paul Bakaus, Ariel Cotton, Jeff Greenspan, Danny Gregory, Erika Hall, Charlotte Jackson, Sacha Judd, Tim Kadlec, Una Kravets, Mike Kus, Mike Monteiro, Heydon Pickering, Harry Roberts.
→ Beyond Tellerrand
Your experience?
Are you planning to attend one of these events or another one? We are curious to hear about your experience. Let us know via Twitter, Facebook or DM.
More design events in October
Discover all curated design conferences and events for October and beyond in our guide. Please feel free to submit your event, festival or conference. If you have more information or details for any of the events listed, or information on an event we might have missed, please fill out this form and we will update our page.
The Neon Moiré Selection
Neon Moiré Top Picks is where we present the best events for an upcoming month. For this selection we take in counter: the quality of the line-up, price, venue and side-event. What type of event is it, directed to all the nerds out there, one to meet new people or meant for a ton of inspiration, to return recharged. Furthermore we look at the richness of the conference city / area so we know you can stay longer or come earlier to discover new unexpected treasures.